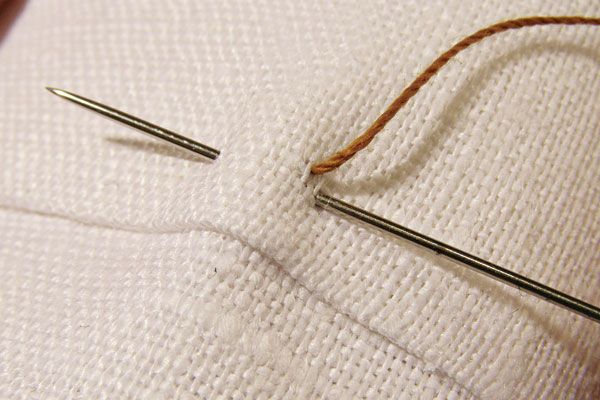 In sewing circles, the proper name for this stitch has been hotly contested, but I prefer "pickstitch" to "prickstitch."
The pickstitch is a strong, decorative stitch used for topstitching and installing zippers in difficult fabrics such as velvet. It is also a good way to understitch seam allowances on facings when machine stitching isn't possible.
When I sew pickstitches as a decorative detail, I use buttonhole twist in a single or double strand, depending on how visible I want the stitches. For understitching facings, I use Mettler silk-finish, cotton, single thread. For hand-picked zippers, a doubled buttonhole twist is the proper strength.
Make the stitches 1⁄4 to 3⁄8 inch apart, depending on how far away from the edge you are sewing. The pickstitch is a backstitch but a very tiny one. The direction of travel is right to left. Begin by bringing the needle up through the fabric.
1. Insert the needle about 1mm behind (to the right of) the point where the thread emerges. In the same action, bring the point of the needle up through the fabric for the next stitch. The stitches should be about 1⁄4 inch apart.
2. Pull the stitch closed. The tension here should be snug but not tight.You want the stitch to show and not sink into the fabric. Repeat the process along the seam.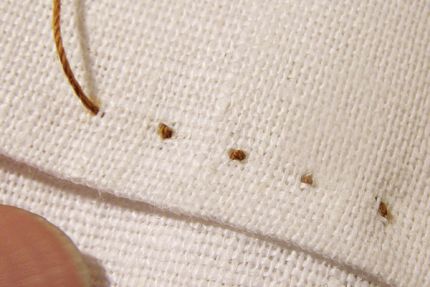 Tip: To sew a row of pickstitches exactly parallel to a seam, use low-tack masking tape to guide your line.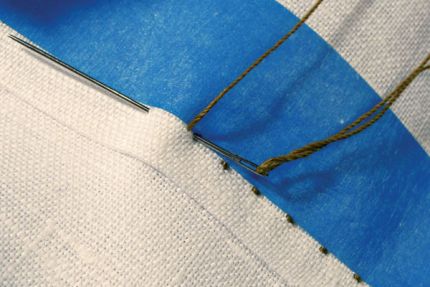 Test the tape on a scrap before you use it; you don't want to mar the surface of the fabric.
Excerpt from Threads, Issue 135, p. 64.
Start your 14-day FREE trial to access this story.
Start your FREE trial today and get instant access to this article plus access to all Threads Insider content.
Start Your Free Trial
Already an Insider? Log in
Get the latest including tips, techniques and special offers straight to your inbox.