Piping adds a special touch to your sewing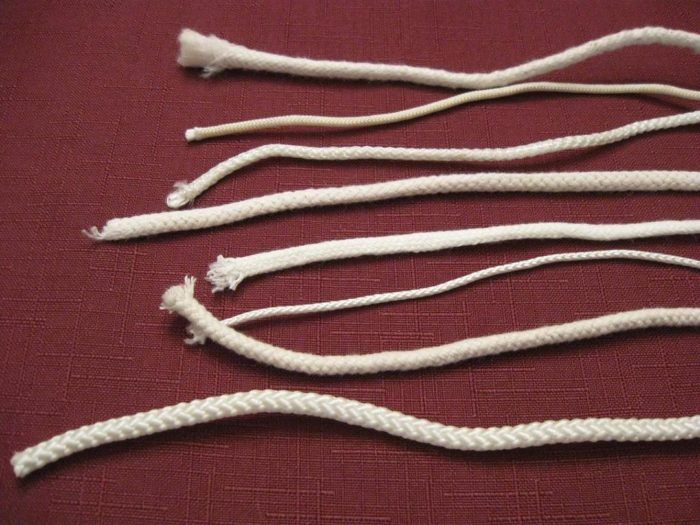 A versatile embellishment
Piping is one of the easiest embellishments out there, and for the time you spend and the results you get, it's worth every minute. Piping can adorn the edge of a collar, pocket, hem or sleeve. It can be added between visible seams (such as princess seams), at the waistband for a pair of pants, or it can follow the outside contours of a jacket. In home décor items, it can embellish the edge of a pillow, valance or curtains. The sky's the limit with piping. If there's an edge or a seam, it can be jazzed up with piping. 
Piping can be applied using the same fabric, complementary fabric or fabric that's totally contrasting to add some real zing. It can be thin and dainty or heavy and bold. You could use piping to embellish a dress or shirt in dozens of different ways, and each use would produce a completely different look. Play with it the next time you sew, and consider it when you create your entry in our linen contest. Linen is a great fabric for piping use!
How to make and apply it
Scroll through the photos here for some great tips and ideas on making piping. For more information about how to make and apply it, you'll want to read an article that was published in issue #120 of Threads, "Ripple-free Piping Can't Be Rushed" by Threads Contributing Editor, Susan Khalje. Click here for a preview of this Threads Insider article. If you don't have access to the issue, you may purchase it from our customer service department or become an Insider. You'll find other great information right on this website. Type the word "piping" in the search window.
What's your favorite way to use piping? Don't forget to post a photo or two of your piped creations in our Reader's Closet.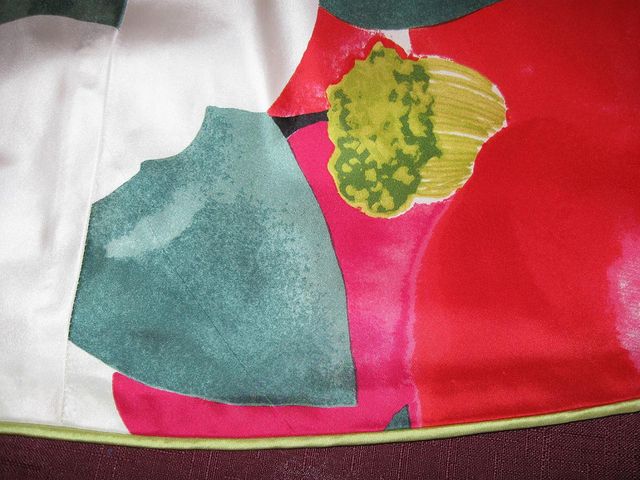 Piping adds a nice embellishment to the hem of this dress. The fabric you choose can complement or contrast for the look you want.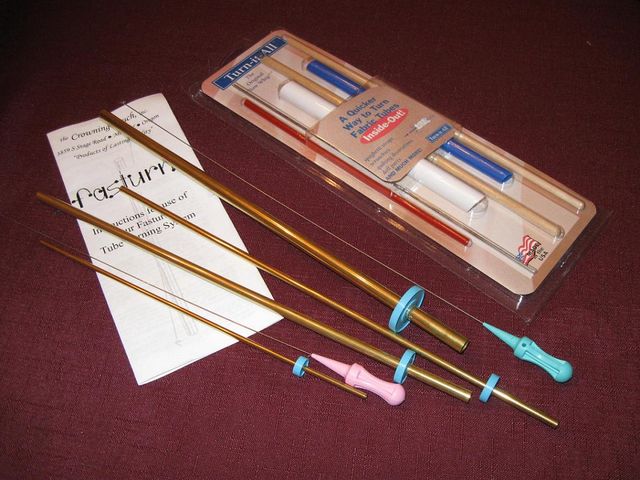 There are lots of tools out there to help if you want to add the piping cord after you sew the tube. The tools are also useful for making fabric tubing. For most piping applications, however, tools are not necessary.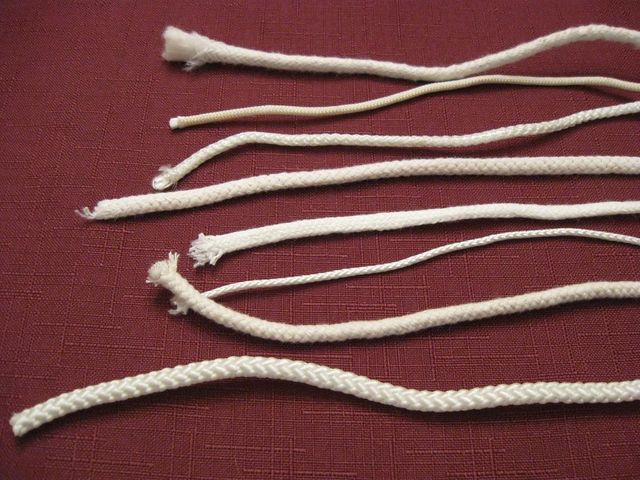 Piping cord comes in a huge variety of types and sizes. It's important to choose the piping cord that's right for your task. Use stiffer cord for most home decor items and softer cord for garments so that the piping is flexible and moves with your body. Always preshrink your cord when you preshrink your fabric.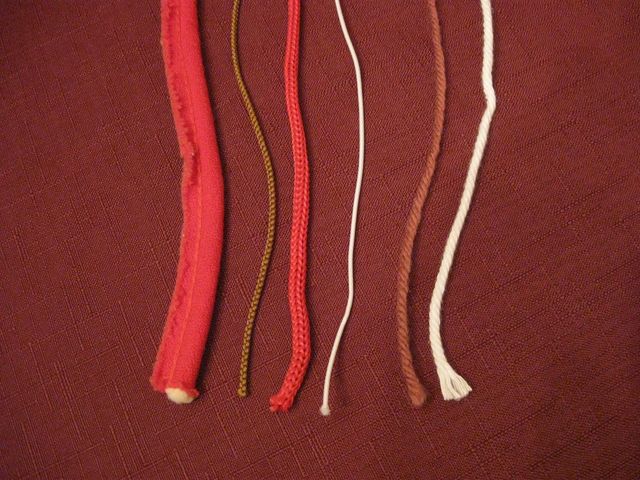 You can also buy premade piping, and you don't always have to use cord specifically made for piping. You can use yarn, rope, even round elastic depending upon where the piping will be applied. It's always a good idea to make a few samples before you begin to get the perfect look.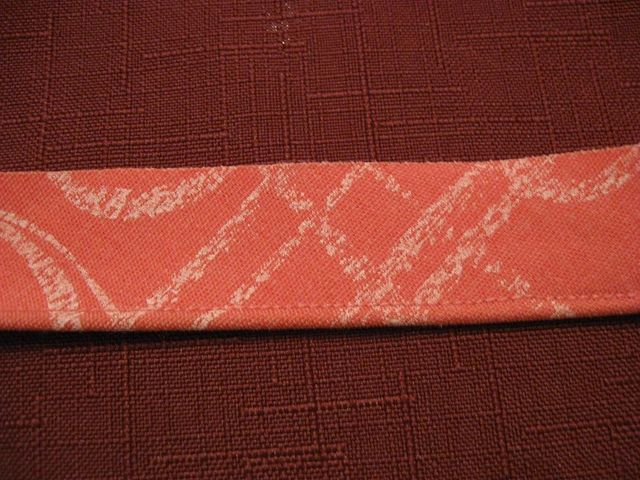 Piping is thin and delicate when you use a narrow cord.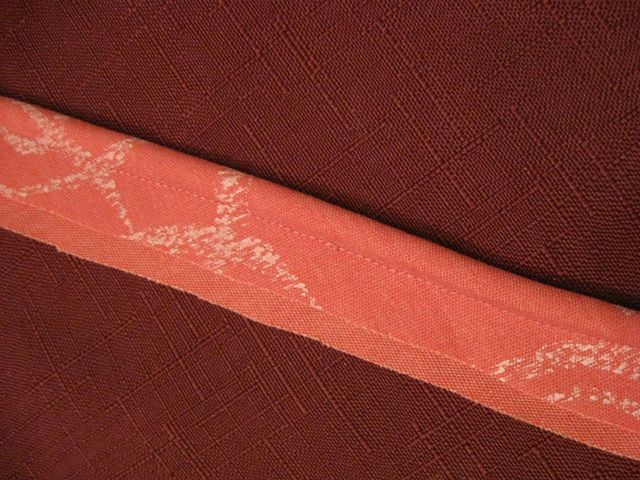 Piping gives a bold appearance when you use thick, heavy cord.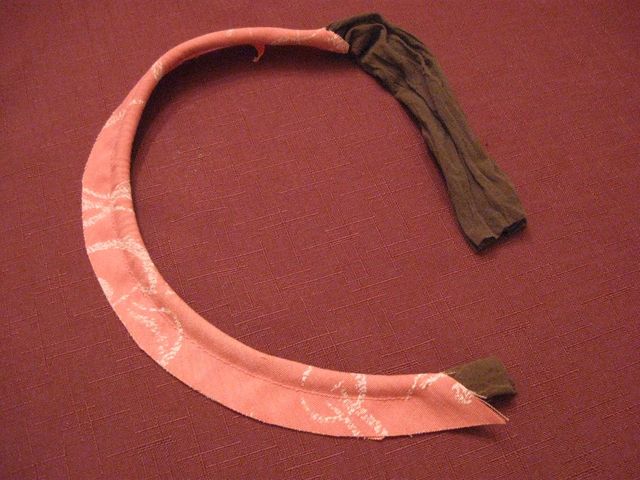 Threads reader, Marilyn Conway-Shepherd of San Francisco, uses panty hose to create fabric tubes with lots of flexibility. Panty hose can also be used for flexible, stretchy piping. Just cut the legs and feet off. This is best done where shorter lengths of piping is being used.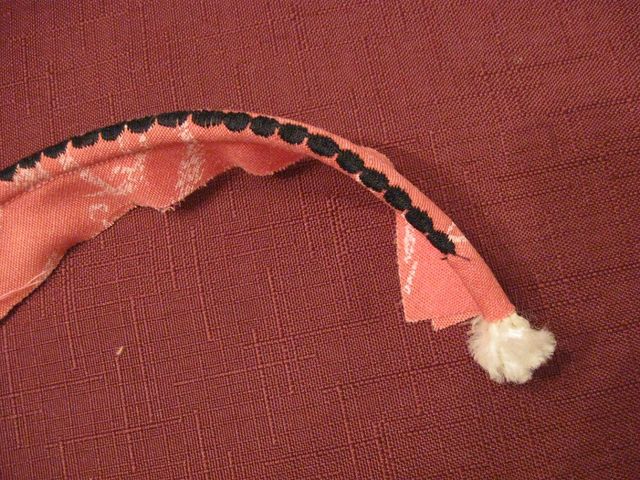 Today's sewing machines include so many fancy stitches, why not use one of the stitches to add an embellished edge and even more pizazz to your piping. Place it in the center of the fabric if the piping will be seen from the top.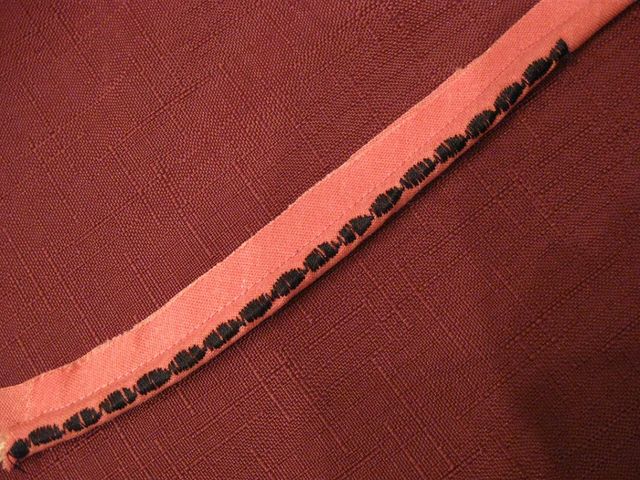 Or, you can embellish the side of the piping with a fancy machine embroidery stich if it will be seen from the side. You can really have fun with this using different threads and different stitches.