How to make a dust pan that attracts pins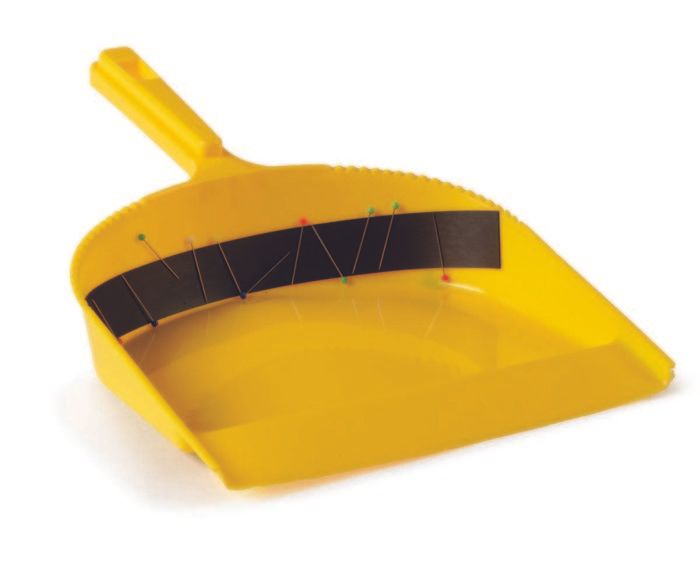 I attach a self-adhesive magnetic strip to a dustpan. It catches all of my pins and needles as I sweep so that I can easily retrieve them.
-Debra Rose, Crystal Beach, Ontario, Canada
Do you have a good sewing tip? Send it in, and we'll pay you if we publish it in Threads magazine. We'll also select the cleverest tip in each issue, and the winner will receive a gift package from Taunton Press including Threads DVDs and other instrucional sewing books.
Send tips to:
Threads Tips
POBox 5506
Newtown, CT 06470
or by email at:
ThreadsTips{at}taunton{dot}com