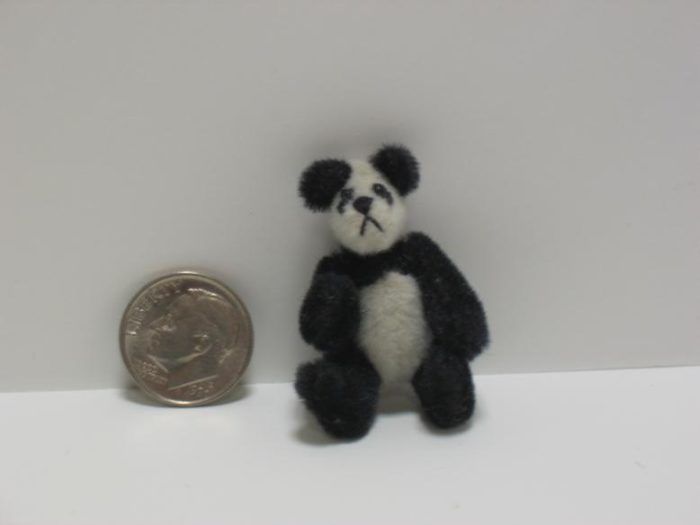 When I read a colleague's blog about her first sewing experience, it reminded me of my bear making. I am not a stuffed toy fan. I've never even been tempted to whip a toy together for a gift. But one afternoon some years ago I stepped into a specialty shop for collectible bears and got another view point. There's a whole history to bears—they are political, literary, and artistic. That's the element that pulls me in; I'm always looking for the art in every project. The miniature bears and, well, a pig caught my attention.
The piglet was hand sewn and stuffed from the finger of a pink kid glove. His length was the diameter of a dime. In the showcase he was surrounded by tiny bears. They were all made in the same way: hand sewn, stuffed, with movable arms, legs, and heads. I was bewitched. Over time, I bought a bear or two and even decided to try my hand at making one.
The key to a successful miniature bear is getting the hair in the right scale. You can't make these out of just any faux fur. When the whole leg seam is only 1/2 inch long, regular thread seems like rope—so it takes the finest of thread and an equally fine needle to sew. You can see the results of my efforts above.
I tried to find the original shop to link for you, but I think it's closed. But there are two other places you might enjoy visiting to see some other versions of these cute little critters: Sheri's Collectible Bears or The World of Miniature Bears.
While I was surfing I found the smallest of all bears—only 1/4 inch long. I don't imagine its legs move, but you can tell it's a bear and that's impressive considering its size. Check out Jenny Wren Dollhouse Miniatures.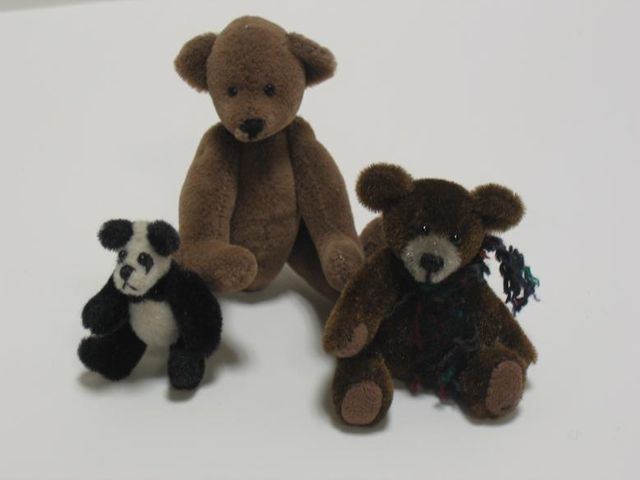 My three bears fit in the palm of my hand with room to spare.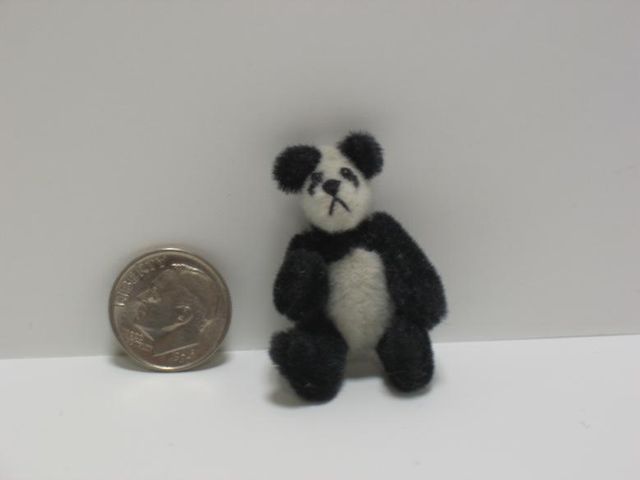 This little guy is up against the wall in a lineup with a dime to give you an idea of his size.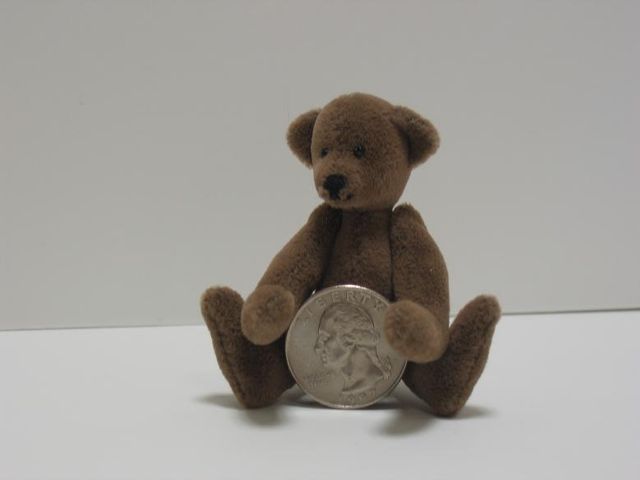 This is the bear I made. The thread was so fine I couldn't see it, and did quite a bit of sewing without my needle being threaded.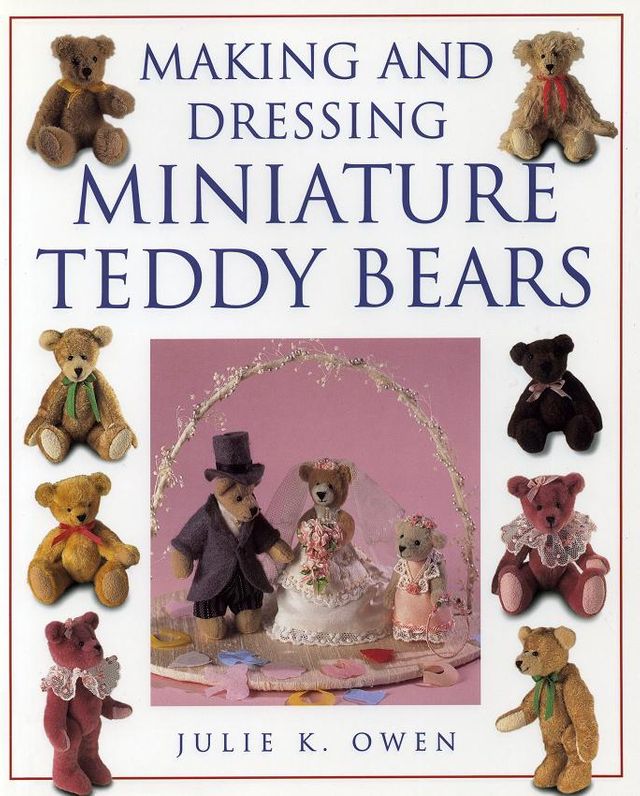 This book helped me get through making my bear, otherwise I never could have made it.