How to Easily Hem Sheer Fabrics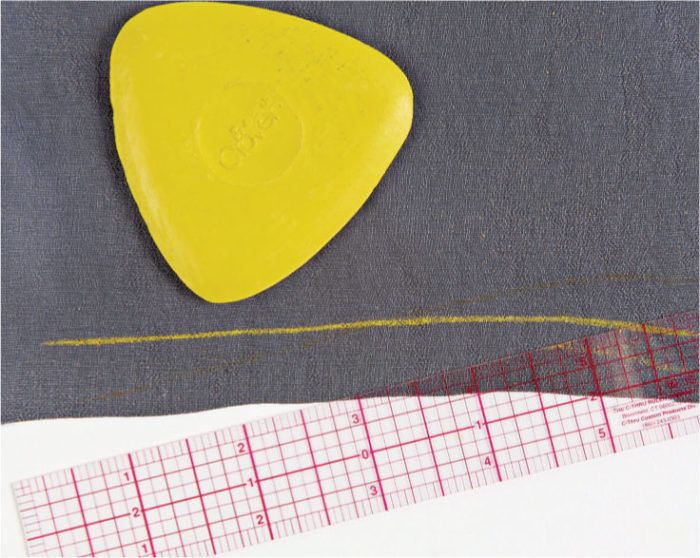 Sheer fabrics were front and center on the runways this season in everything from skirts and jacekts to dresses and skirts. Take a tip from a real-life couturier, Kenneth King: Hem those tricky sheers with pearl cotton thread and a simple technique. Pearl cotton thread is inexpensive and can be matched to just about any color you desire. You'll find it in the embroidery section of most sewing-supply stores. For more seam finishes for sheer materials, see "Sheer Seams and Edges" in Threads #106.
1. Mark and stitch the hemline. Trace your hemline with tailor's chalk or an air-soluble marker. Place a piece of tissue paper underneath the hem, and straight-stitch along the hemline with a 2mm/14spi stitch length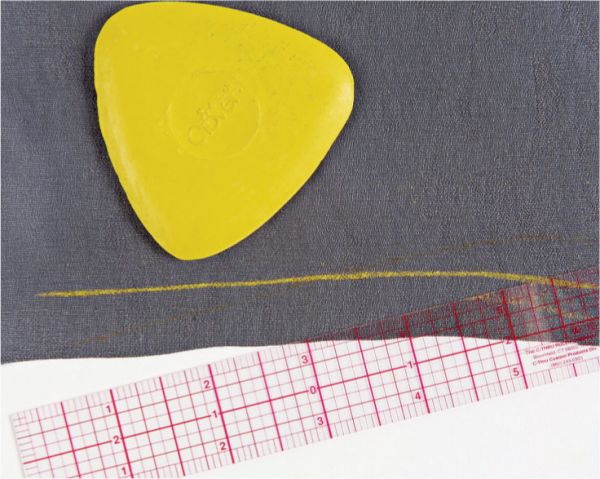 2. Couch the hem. Set your machine for a 1- to 1.5mm-wide zigzag with a 2.5 to 3mm length. Lay a length of pearl cotton thread of any weight over the stitched hemline, and zigzag over it.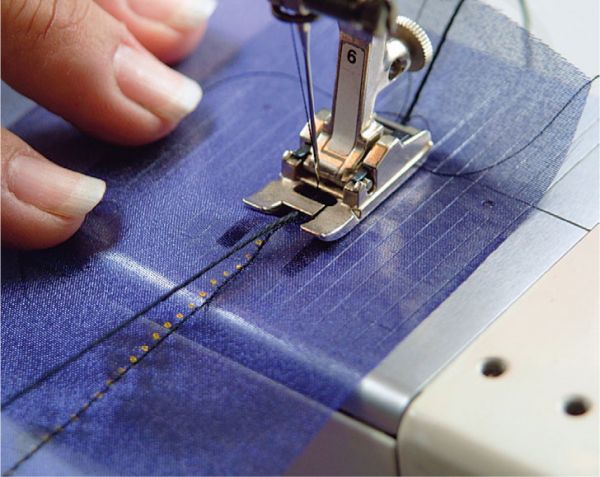 3. Stitch again with a wing needle. Install a wing needle, and set your machine to a blanket stitch (2mm wide by 3 mm long). A wing needle has a wider tip to create larger holes in the fabric as it stitches. Thread your machine with rayon or polyester embroidery thread. Blanket-sttich over the couched pearl cotton, forming mock hemstitching holes.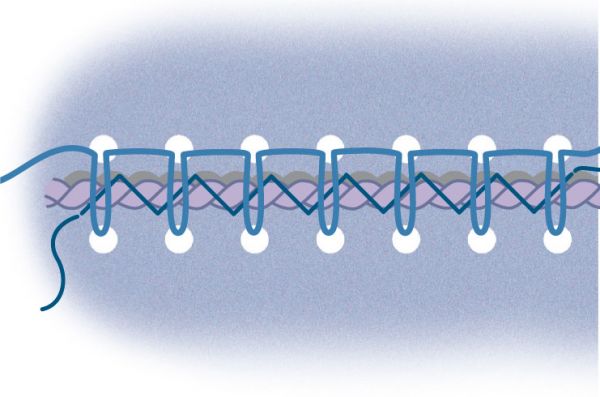 4. Trim the hem. Cut close to the stitching. Use an electric razor to clean the edge. For polyester fabric, clean-cut the allowance using a heated stencil cutter, as shown, but use rayon thread because it has a higher melting temperature.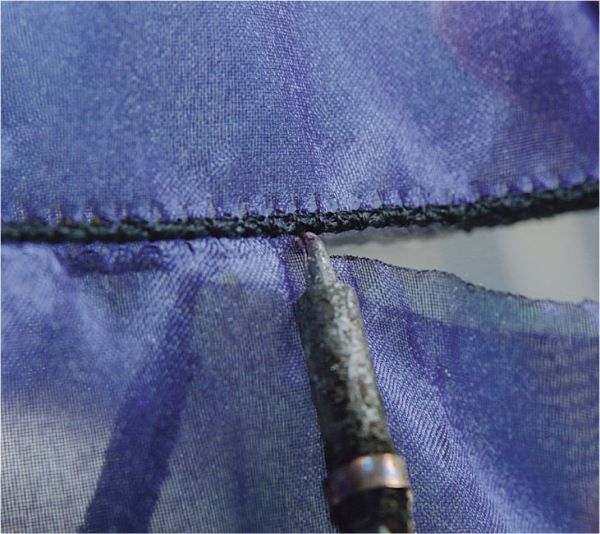 excerpted from SewStylish Spring 2009