How to Form Slotted Seams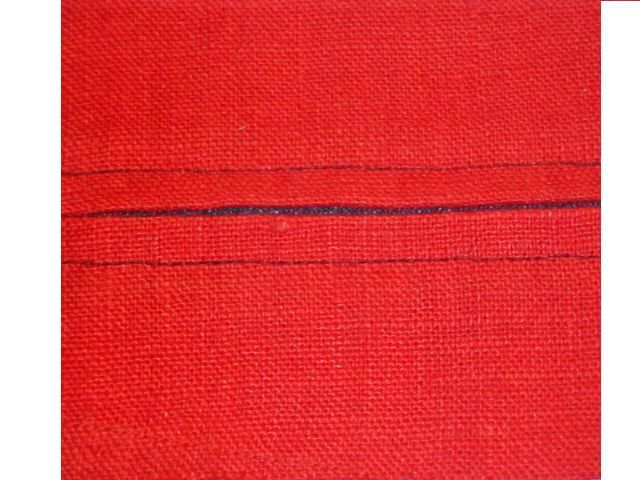 You can make a slot seam on any seam line straight enough to make a smooth curve without clipping. Use it for a fine tailored seam and a handsome accent. 
First, cut an underlay strip the length of the seam and the width of the 2 seam allowances. Cut it on either the lengthwise or crosswise grains. But I prefer to cut the underlay strips on the bias for added ease in body movement and because the bias lays flatter under curved and shaped seams.
To sew a simple slotted seam:
1. With right sides together, baste the two edges along the seamline and press the seam open. You can baste with your sewing machine set at the longest stitch.
2. On the right side of the underlay strip, press a length of 1/4 inch wide Steam-a-Seam fusible tape along both long raw edges.

     
3. Remove the backing paper and position the strip right side down over the seam allowances so the raw edges of the strip and the raw edges of the seam allowances match. Press into place.
4. Serge along the raw edges. Be sure to move the 'body' of the fashion fabric away so it doesn't get caught.
5. From the right side, top stitch a presser foot distance away from the basted seam. Remove the basting and press.
As the garment moves on the body the contrasting underlay of fabric can peak out for interest.
As an accent, instead of using a straight stitch a presser foot away, try a decorative stitch for interest or pull back the folded edge of the slot about every inch and secure it with a seed bead.
Start your 14-day FREE trial to access this story.
Start your FREE trial today and get instant access to this article plus access to all Threads Insider content.
Start Your Free Trial
Already an Insider? Log in