Book Review: Professional Sewing Techniques for Designers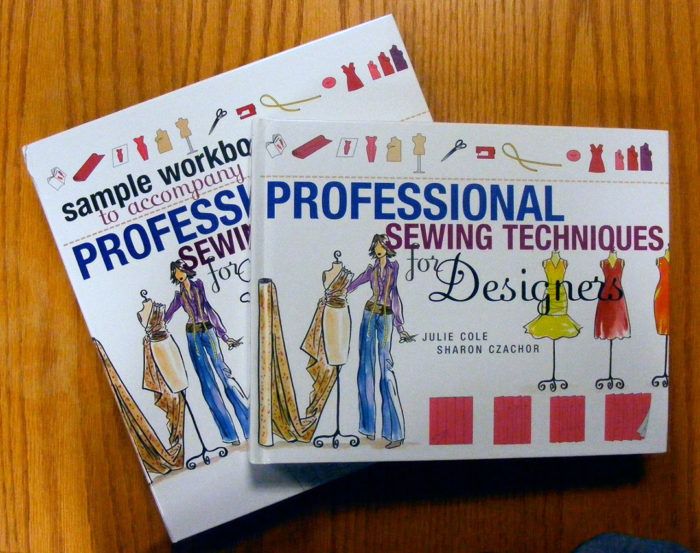 Brush up your sewing know-how with this amazing text by Julie Cole and Sharon Czachor.
Professional Sewing Techniques for Designers (Fairchild Books, 2008) is a sewing reference book that covers sewing techniques every garment maker needs to know. The book was co-written by Julie Cole and Sharon Czachor who have more than 30 years of experience in the fashion industry. Their combined knowledge and fashion-forward approach make this book a go-to reference any sewer would love to have in their workroom.
Originally developed as a text book for fashion design students, this book covers every garment construction technique you can imagine. It has 18 chapters with color illustrated instructions that are easy to follow and well presented. There are even inspirational fashion sketches to inspire you to create you own unique designs as you master each technique.
For even more sewing practice, there is the Sample Workbook to accompany the book. The Sample Workbook is a spiral bound, hardback book containing worksheets for you to practice each technique and take notes. There is room for you to write which fabrics and interfacings you used, and even describe how to achieved the look. This workbook would be great for any sewing teacher or any one who wants to catalog their techniques as they develop them. There are also downloadable patterns available on Fairchild's website to accompany the workbook for even more ideas.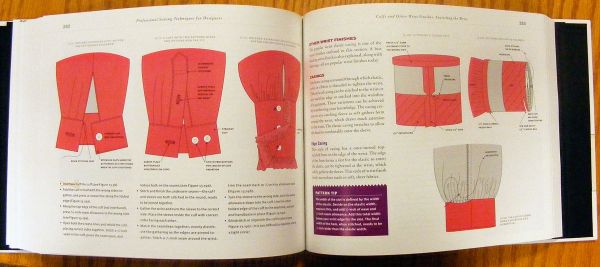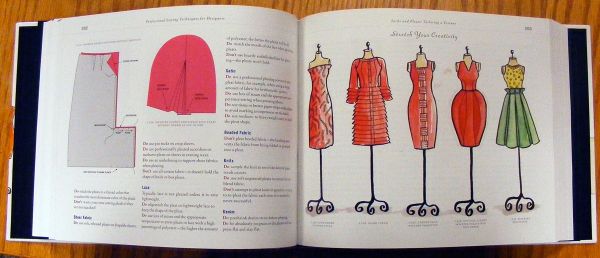 Julie Cole is an instructor in the Fashion Design Department at Harper College of Design and at the International Academy of Design and Technology in Chicago. She has worked in Sydney and Melbourne for several different companies during her career of over thirty years in the industry designing collections for several different target markets; children's, teenage and women's day wear, evening wear and bridal. Her specialty is the design process from concept to the production.
Sharon Czachor is an adjunct faculty instructor in the Fashion Design Department at Harper College of Design. She is an award winning designer of women's tailored garments with over 40 years of sewing, study and passion for design. She has developed numerous classes during her 13 years of teaching including the curriculum of sewing techniques used in the fashion department. A member of ASG, the Haute Couture Group of Chicago, The Chicago Fashion Foundation, and ASDP, her focus is on the use of excellent garment construction to achieve excellent design.
---
In addition to this wonderful book, if you are looking for Great Sewing Books, we have a collection of our favorites!