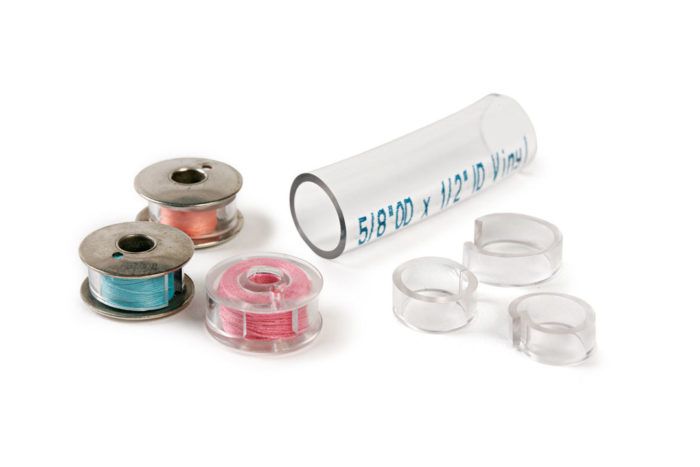 With all the different colors and types of thread I use, my bobbins were really a mess. My husband came up with a great idea to
correct this problem. He cut pieces of 7⁄8-inch transparent plastic tubing, which I wrapped around each of my bobbins to hold the thread securely in place. The tubing is inexpensive, is available by the foot or in 6-foot chunks at hardware and building-supply stores, and can be cut easily with scissors or a craft knife. Now all of my bobbins, including those that are prewound,remain tidy and untangled in my storage drawer.
-Nancy Jellings, Sun Prairie, Wisconsin
Do you have a good sewing tip? Send it in, and we'll pay you if we publish it in Threads magazine. We'll also select the cleverest tip in each issue, and the winner will receive a gift package from Taunton Press including Threads DVDs and other instrucional sewing books.
Send tips to:
Threads Tips
POBox 5506
Newtown, CT 06470
or by email at: