Gallery of Gorgeous Gloves by John Koch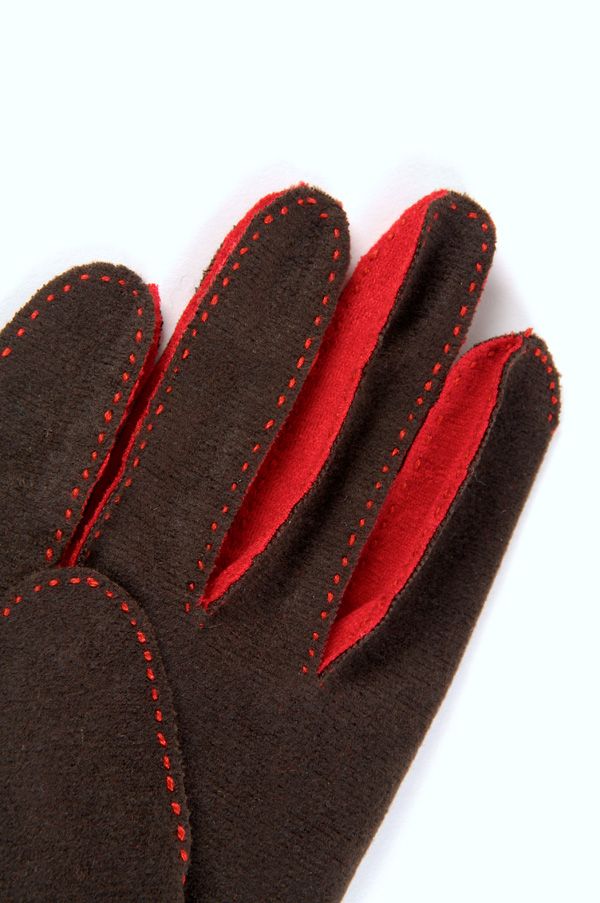 In "Gorgeous Gloves" in Threads #145, John Koch demonstrates how to sew custom-made gloves. Here are a few examples of John Koch's beautiful work that we couldn't fit in the magazine. These glamorous designs will compel you to try glove making. Pick up a copy of the issue for instructions on how to get started. Discover the stitches you need to know when sewing gloves, and download the pattern.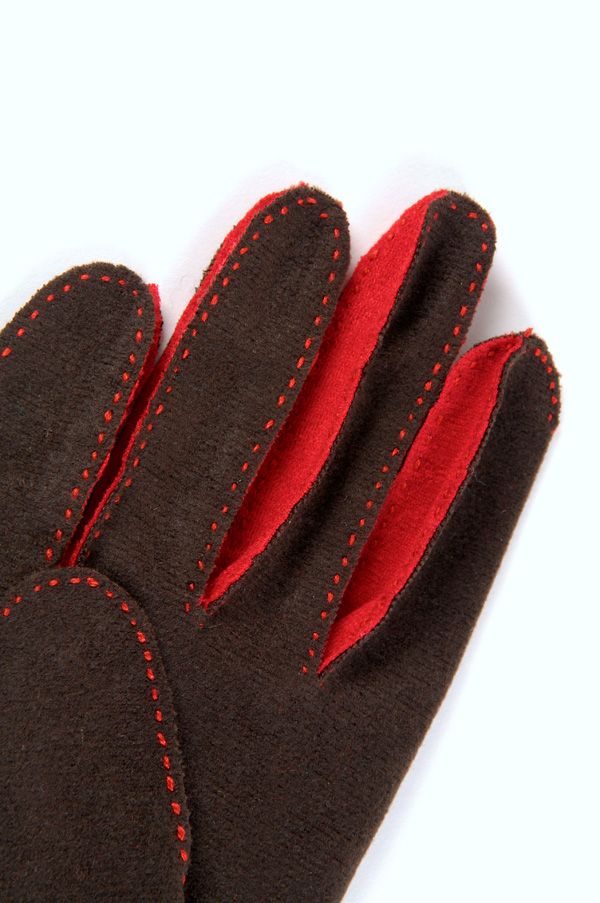 Neat stab stitches sewn by hand hold all of the seams together.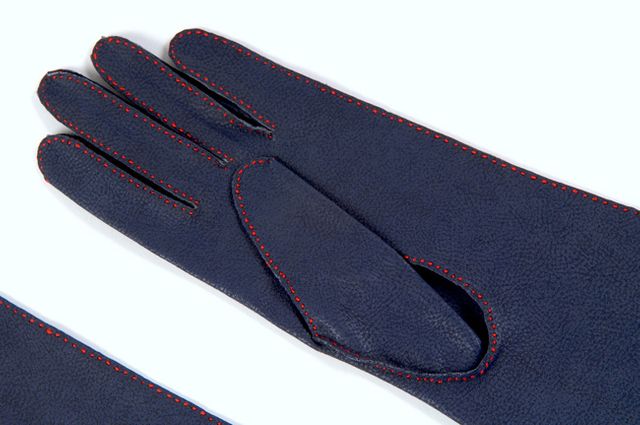 Many of these gloves are flamboyant, but here is a stately glove.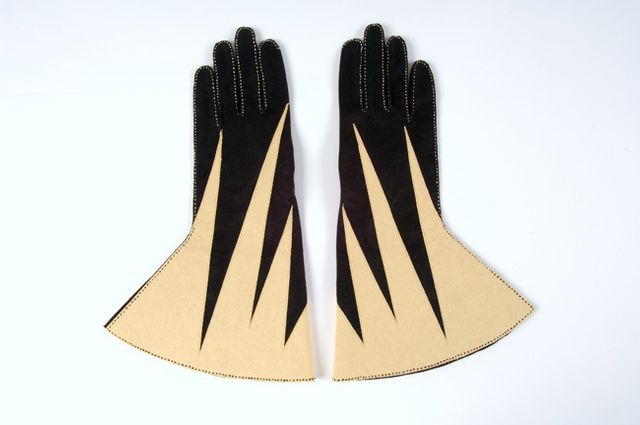 These gloves have the essence of Art Deco design.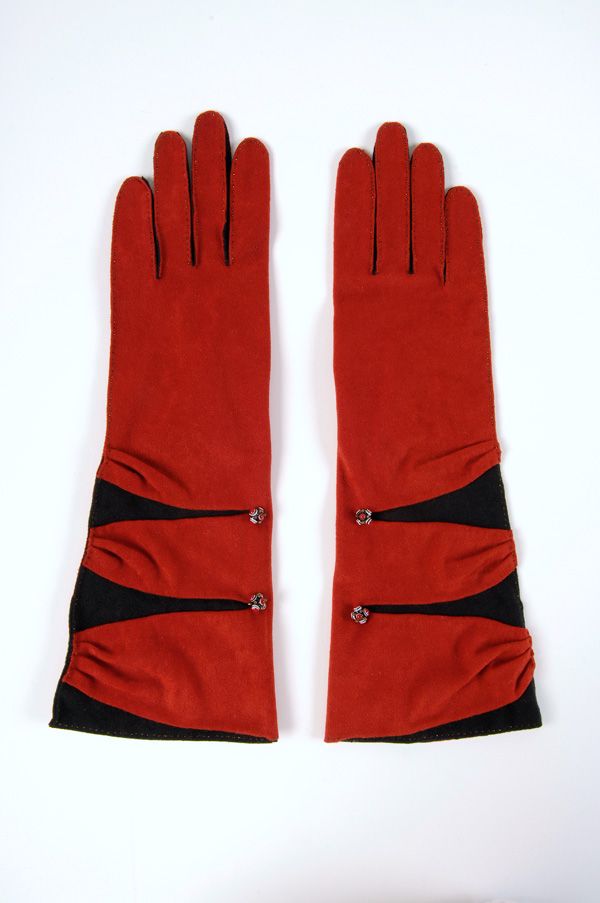 You can use any sewing trick to embellish your gloves. Here fabric inserts add drama.
No zebras were harmed in making these gloves.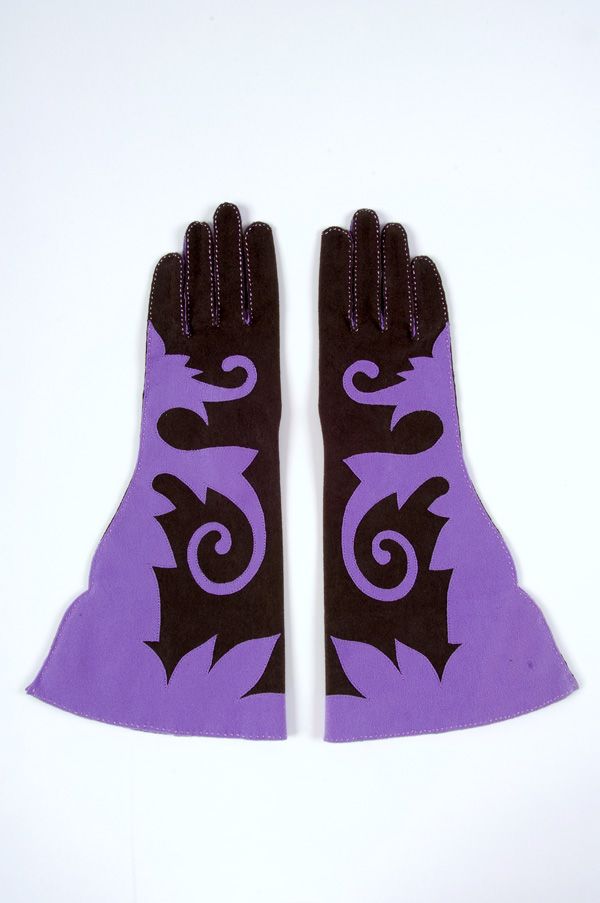 Architectural applique is applied while the glove is still flat fabric.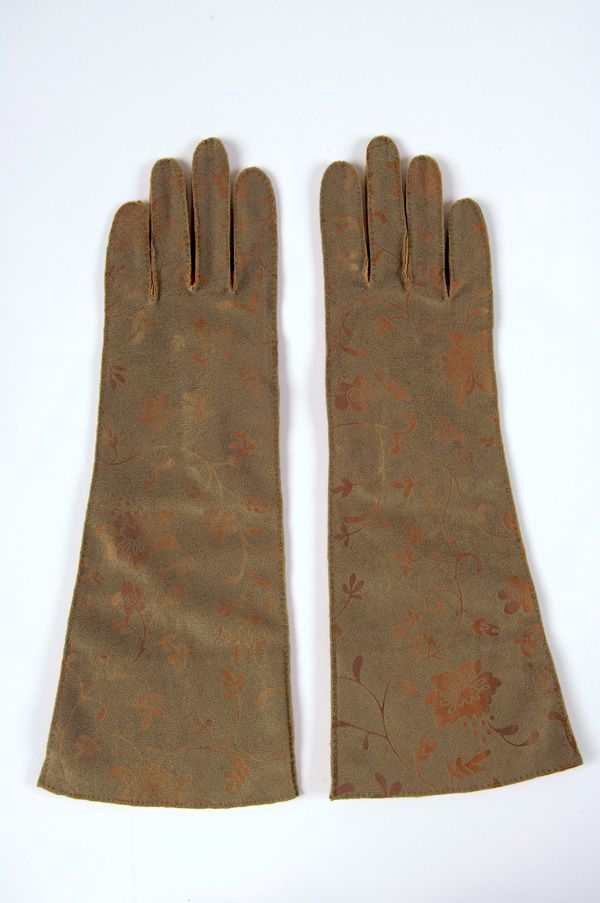 A synthtic fabric like this doe skin knit looks quite rich as a glove.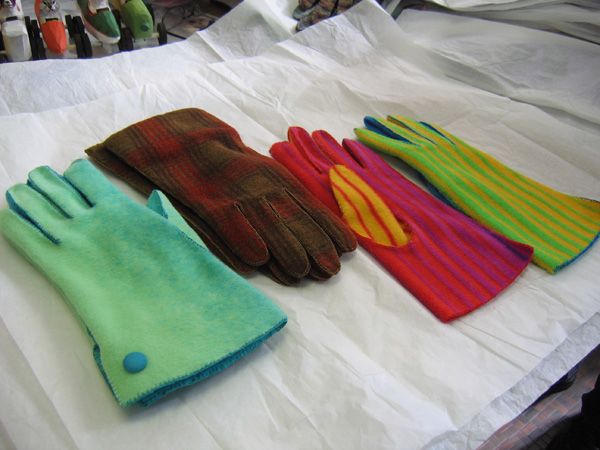 This collection of gloves is made from a fine polar fleece. Hmm warm and toasty.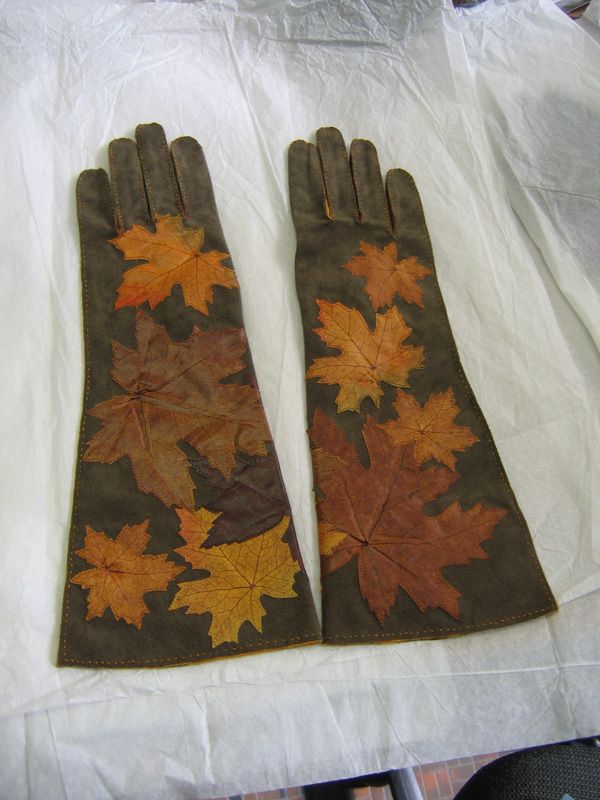 Here silk leaves were appliqued onto the gloves for an autumn look.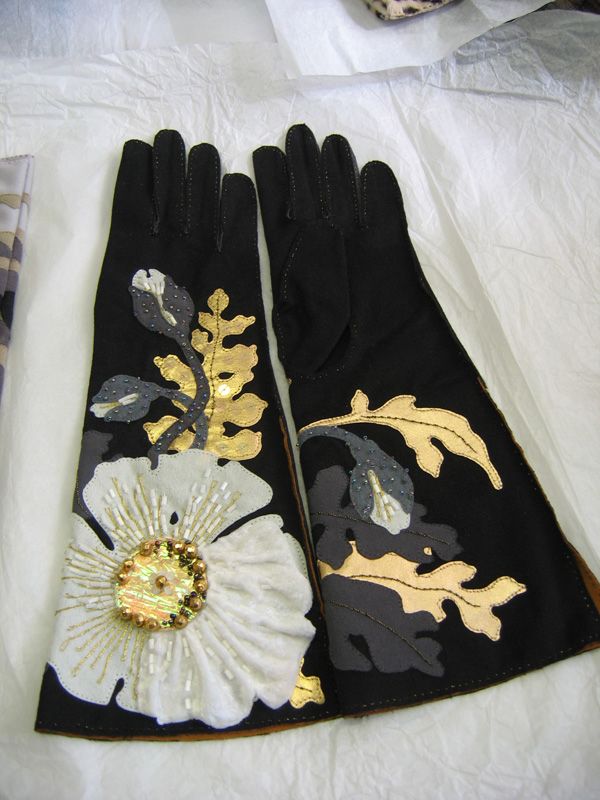 This elegant pair combines silk petals and beaded accents.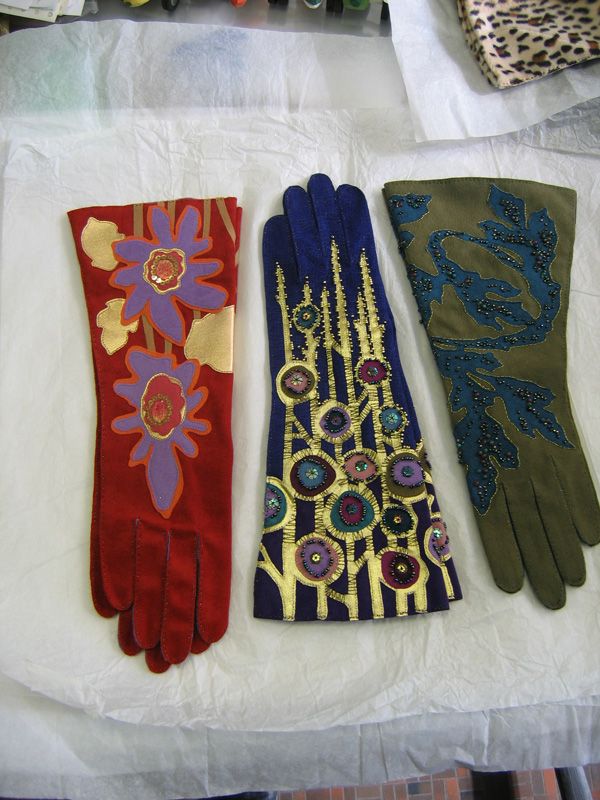 Appliques, inserts, beading, the sky's the limit with how you can embellish a pair of gloves.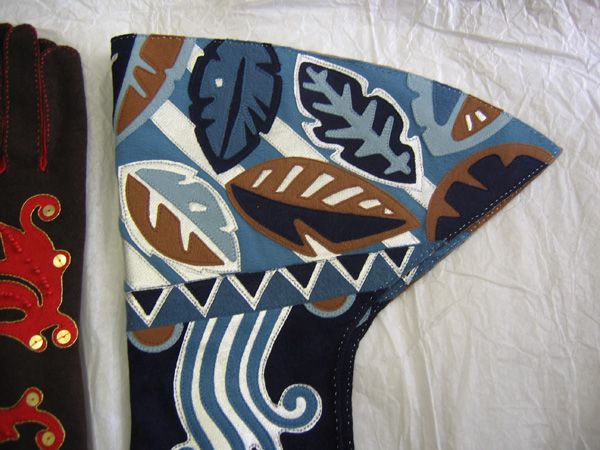 Multicolored applique brings natural elements into a beautiful contemporary style.