Reuse plastic bags for smooth sewing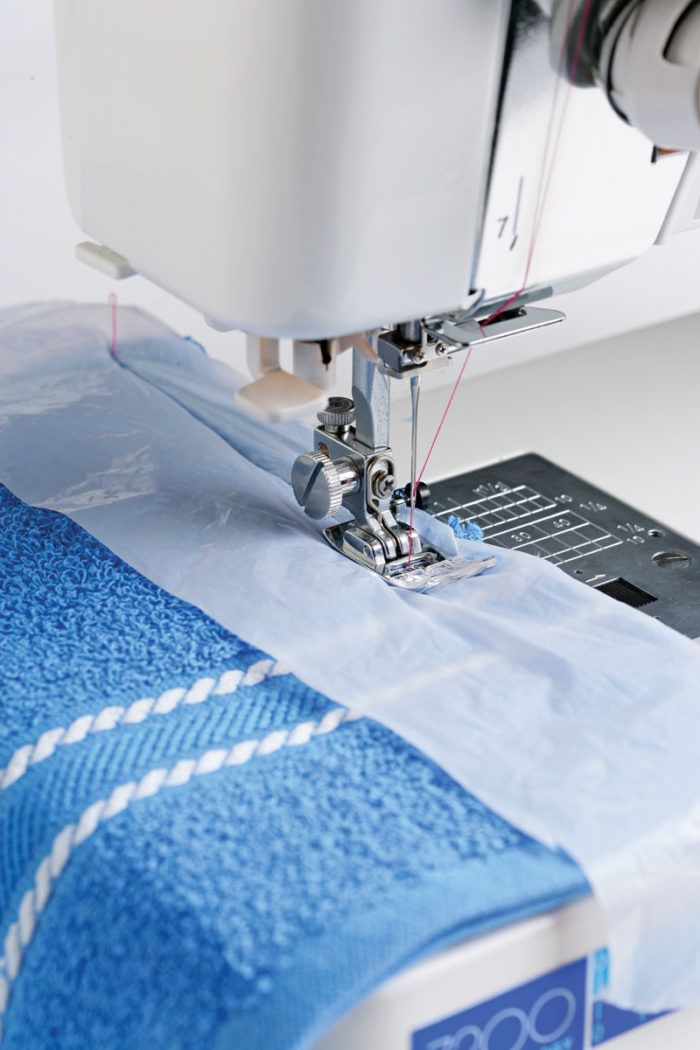 I have found a simple solution for taming fabrics that are difficult to sew. If my fabric (such as batting, bulky or loose-weave fabrics, faux fur, or Velcro) doesn't glide smoothly over the machine plate or gets stuck in the machine foot as I'm sewing, I use a plastic grocery or other store bag to help. I prefer the bags from Jo-Ann Fabrics because they are almost transparent. I cut the bag to make it one layer; if I have a lot of seams to sew, I cut the bag into strips about 2 to 3 inches wide. I place the plastic on top of or beneath the fabric and sew normally, stitching through the plastic. The plastic helps the fabric slide smoothly as the stitches are made, and a simple tug easily removes the plastic after the seam is complete.
-Betty Bolden, Bolton, Connecticut
Do you have a good sewing tip? Send it in, and we'll pay you if we publish it in
Threads
magazine. We'll also select the cleverest tip in each issue, and the winner will receive a gift package from Taunton Press including
Threads
DVDs and other instrucional sewing books.
Send tips to:
Threads Tips
POBox 5506
Newtown, CT 06470
or by email at:
ThreadsTips{at}taunton{dot}com