Get to Know Fabric Designer and Author Heather Ross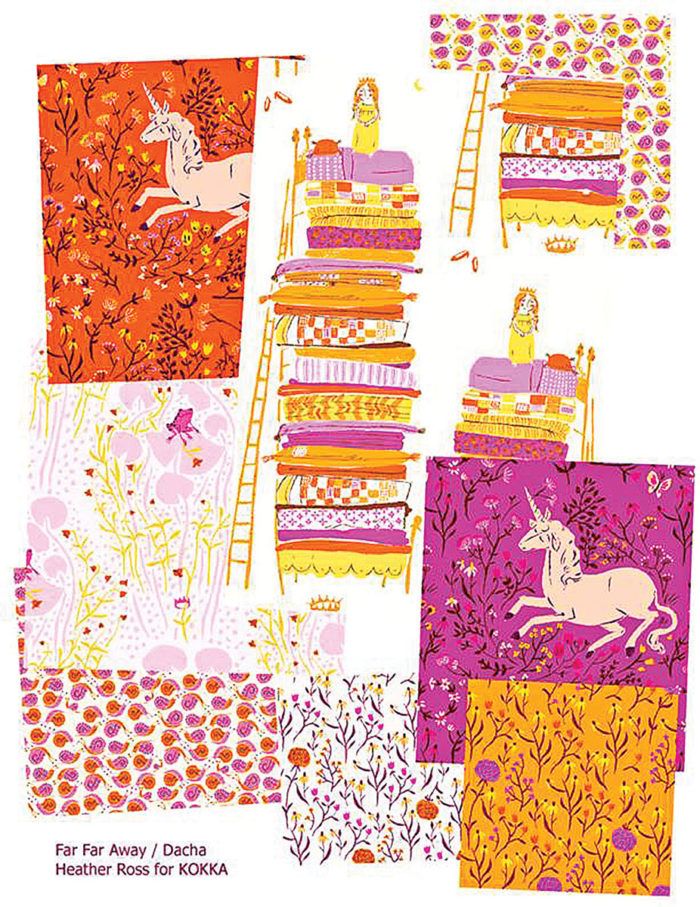 The carefree attitude and style of Heather Ross can be seen in her textile designs for Free Spirit and Japanese distributor Kokka, her beautiful garments, and her new book, Weekend Sewing (STC Craft, 2009). Heather draws from her childhood in rural Vermont, her travels, and her family to create fabric and projects that, to many, evoke the feeling of home. Ross currently lives in New York City.
SewStylish: When did you first start sewing? Do you still find inspiration in the same places you did when you first started?
Heather Ross: I have been sewing since I was tiny, and I still sit down in front of the sewing machine for the same reasons I did then. I am lucky in that I have a job that allows me to continue to focus on the things that most of us have to leave behind as we grow up-this might be the biggest benefit of designing such juvenile fabrics! My book is very much influenced by my own upbringing. I think STC was extremely generous in allowing me to incorporate some of the defining aspects of my own life and history into my book. We shot the book in old farmhouses and overgrown gardens in Vermont. I wanted the book and the projects to have a relaxed feel, both in their style and their simple construction.
SS: What is your favorite thing about sewing?
HR: Knowing that every time I sit down at the machine I become a better seamstress.
SS: What does your ideal sewing weekend look like?
HR: Rainy summer weekends are best for sewing, with a drizzly early morning trip to the Farmer's Market for flowers, cheese, and fresh produce, followed by a trip to Patchwork in Soho for the latest fabrics and inspirational craft books. Then, a long lazy lunch with my husband and sewing into the evening… and cheese for dinner. 
SS: What's the strangest thing that has ever given you a design idea?
HR: The color of the belly on a fire-bellied newt is the most perfect orange, and it inspired the entire Mendocino collection of Free Spirit. Or, the vintage silk jersey two-piece Halston dress that inspired the Silk Jersey Set in Weekend Sewing. I originally bought it for a Halloween costume-I dressed as Blair from The Facts of Life.
My newest fabric line, Far Far Away for Kokka of Japan, was largely inspired by my recent visit to Switzerland. I had never been before, but it felt like home. That makes sense, I suppose, if you consider that my grandparents settled in Northern Vermont because it reminded them so much of their much loved and missed homes in Austria and Switzerland. I grew up surrounded by paintings of swiss landscapes, and spent summers collecting wild berries and flowers from the alpine climbs that surrounded our little mountaintop farmhouse. I even continue a tradition that my grandmother started by wearing my dirndl every Christmas. 
My husband TC and I stayed at the fairy-tale hotel Badrutts Palace in St. Moritz. By day we hiked through the Engadin Valley, through lush meadows, dense forests, and up mountainsides to cold, clear lakes. I realized quickly that the wildflowers were all familiar to me, also being found in the alpine regions of Vermont. Nettles, Daisys, Forget Me Nots, and Buttercups. They were all here, lending a sense of home. 
Its easy to imagine the forests in Switzerland being home to unicorns and other magical beasts and beings, and the ruins of castles that I could see clinging to rocky peaks were proof positive that Princesses once reigned there as well. We were always back at Badrutts in time to dress for a formal cocktail hour followed by a late dinner. The food was outstanding, and the hotel even packed us perfect little lunches of fresh strawberries (maybe the most perfect I had ever seen) and smoked ham sandwiches, just like my grandmother used to make.
SS: When you illustrate an idea, how do you decide whether it becomes fabric, stationary, etc.?
HR: I am often not at all sure where a piece of art will eventually find a home. I always love it when I realize that I have something that could work for a new client or project, then digging through old sketchbooks looking for ideas whose time has come. Fabric, of course, demands a design or motif that will lend itself to a repeating pattern, which can be really challenging for me. It is often a huge relief, especially after a fabric line deadline, to work on something tiny and singular, like a stationary icon for a good friend or a small illustration.
SS: In Weekend Sewing you share your "favorite sewing sounds".  How does the type of music you play while sewing influence the outcome of the garment?
HR: I have to admit, I have been listening to less music and a lot of NPR and BBC news while sewing lately. It's a bit less soothing, but I am determined to stay informed. The Summer Blouse pattern was designed while I was listening to a lot of Dusty Springfield, which is why it's a "little bit country".
SS: What material do you find the most challenging or most enjoyable to work with?
HR: Silk Jersey would fit into both of those categories. This has to be my favorite fabric to wear, even though it can be very slippery and challenging to work with. Knits are so much fun once you get the hang of them. I use them a lot, and I don't have a serger. The Silk Jersey Set in Weekend Sewing can be made with any lightweight knit and on any standard sewing machine. I am also currently obsessed with making crisp little shift dresses from vintage Marimekko prints (I use the Summer Blouse pattern, sleeveless and lengthened) and lightweight dresses like the All Weekend Sun dress from the Tana Lawn prints by Liberty of London. 
SS: Do you have any advice for readers just starting to explore sewing and design?
HR: Yes. Always, always, always make a muslin first. Testing a clothing pattern first by making it in cheap muslin fabric means you solve your problems and tackle fit issues before you cut into your own fabric; it's so important. I once thought that only inexperienced sewers made muslins, but now I know that the more experienced the sewer, the less apt they are to skip this very important step.
This was from an interview by Misa Giroux for
SewStylis
h
Fall Fashion Vol. 2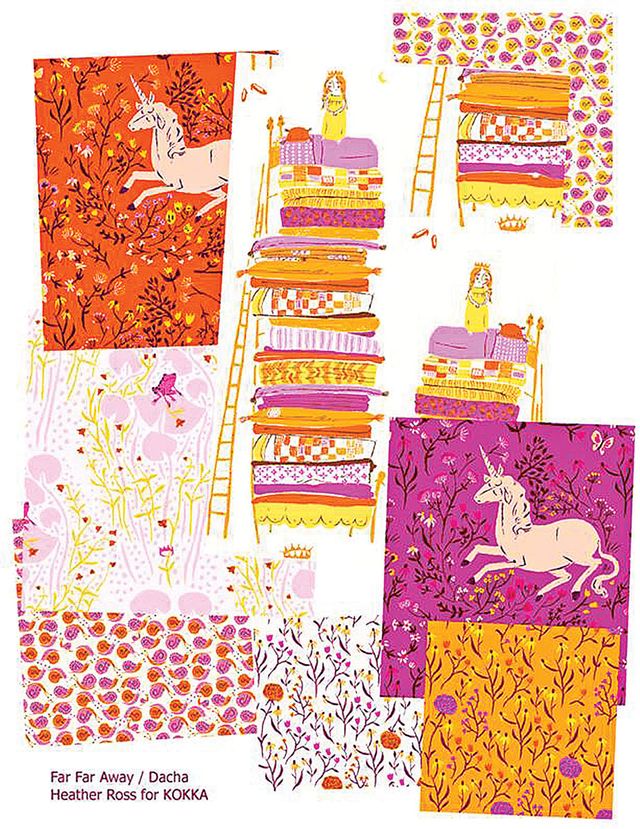 Heather's Far Far Away collection for Kokka fabrics.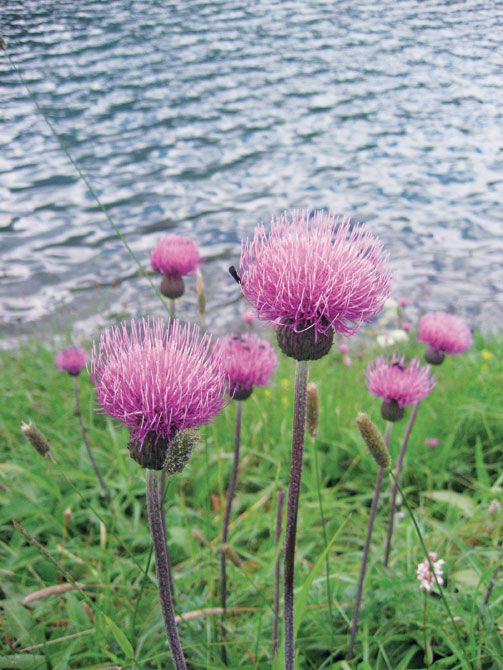 Wildflowers in Switzerland.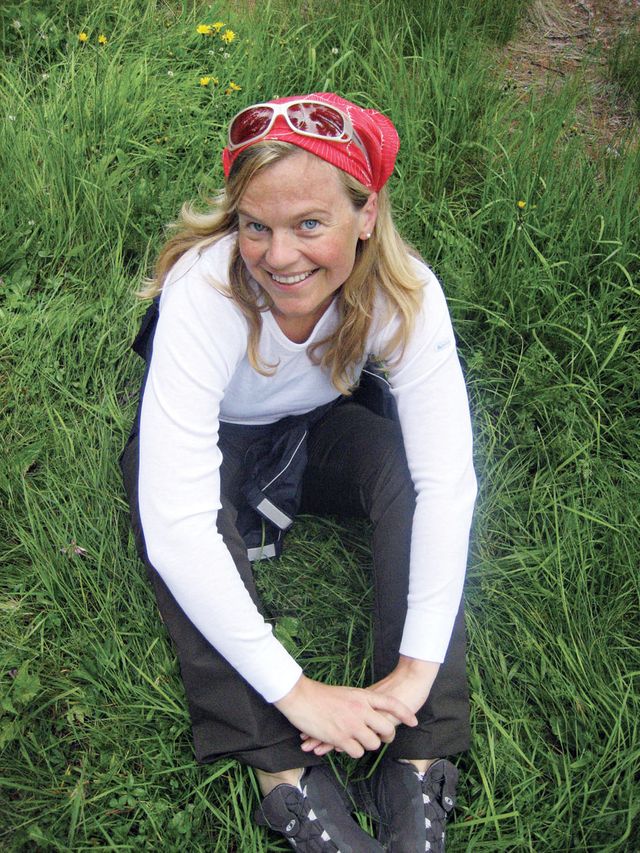 Heather Ross hiking in Switzerland.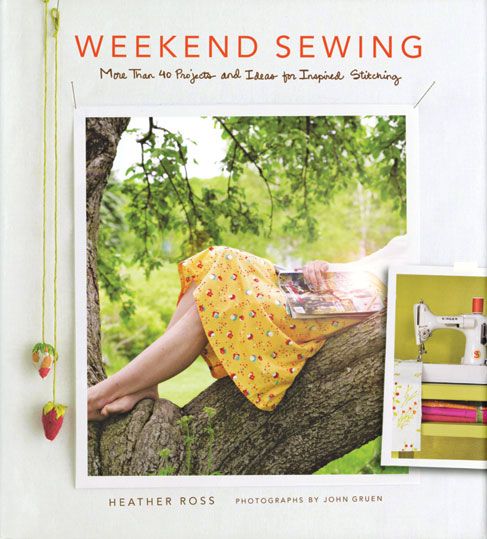 Heather's book, Weekend Sewing.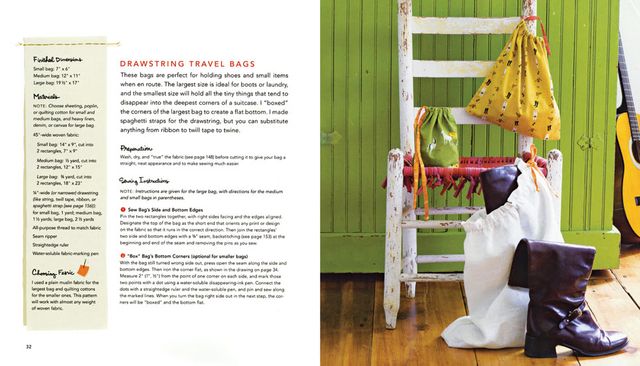 Excerpt from Heather's book, Weekend Sewing.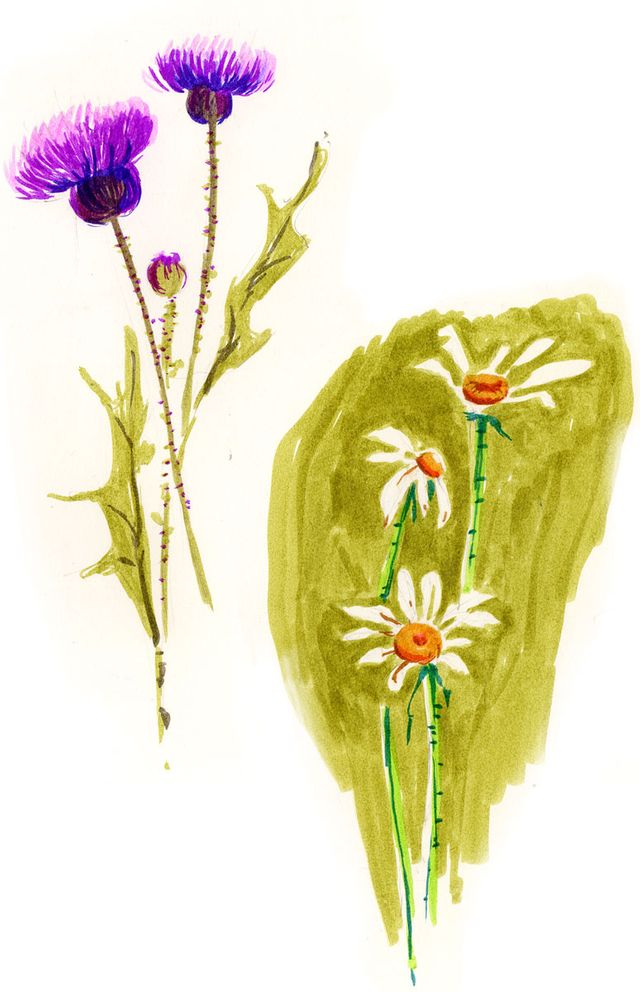 Illustrations of Swiss wildflowers by Heather Ross.