Keep bobbins and spools together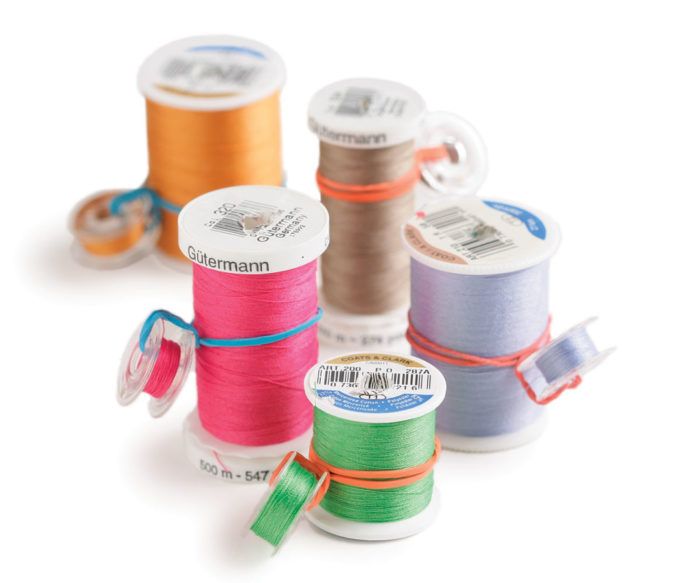 I found an easy way to keep a wound bobbin together with its matching spool of thread. I slide one end of a rubber band through the bobbin hole and loop it through its other end; this holds the bobbin securely. Then I wrap the loop end of the rubber band (with the bobbin on it) around the spool. The bonus: The rubber band prevents both the spool and the bobbin from unraveling.

-Karen D'Alessandri, Pomona, New York
Do you have a good sewing tip? Send it in, and we'll pay you if we publish it in Threads magazine. We'll also select the cleverest tip in each issue, and the winner will receive a gift package from Taunton Press including Threads DVDs and other instrucional sewing books.
Send tips to:
Threads Tips
POBox 5506
Newtown, CT 06470
or by email at:
ThreadsTips{at}taunton{dot}com