What provides your greatest sewing inspiration?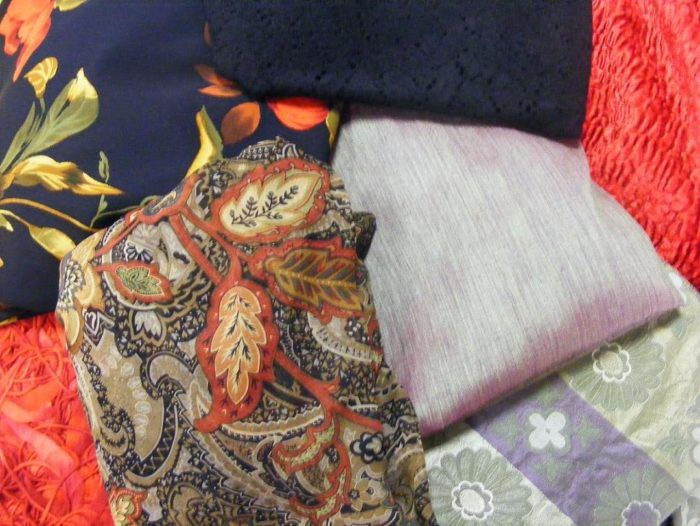 Sewing inspiration for me has changed over the years as my life has evolved. Here's how my reasons to sew have progressed over the years:
As a kid I liked to experiment and use new and different sewing techniques and embellishments in order to broaden my sewing knowledge and expertise.
As a teen my motivation most often came from a specific event—the prom, an anticipated party, or special school event.
In college desperation caused me to sew. There were no great clothing stores nearby, and I didn't have a car, so in order to have a new outfit, I needed to sew. (I brought part of my stash to school with me!)
As a young stay-at-home mother, I sewed children's clothes and home dec items to save money.
As a working mother, I had little time to sew, and didn't sew much. Most of my inspiration came when I discovered a fabulous ready-to-wear garment that was just a little to pricey for my current clothing budget.
Now that I'm an empty nester with a gigantic stash of fabrics, yarns and craft items that have accumulated over the years, my inspiration comes from my stash. My goal is to use much of what I already have, so that when the time comes for my husband and I to downsize and retire, my entire remaining stash will be small enough to come with us!
What motivates you to sew, and where are you in your life's journey (student, young married, etc.)? Has your inspiration changed over the years? If so how?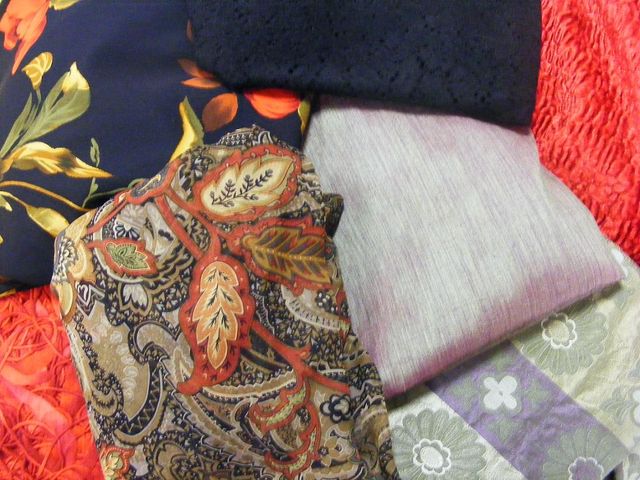 My stash provides the greatest motivation for me at this stage of my life.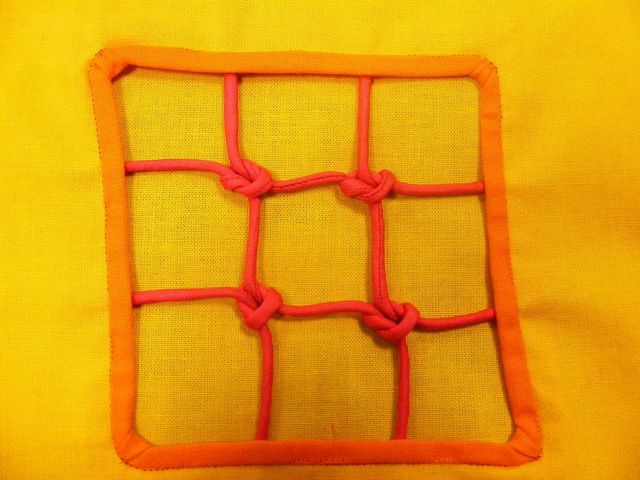 An interesting and different technique is always an inspiration.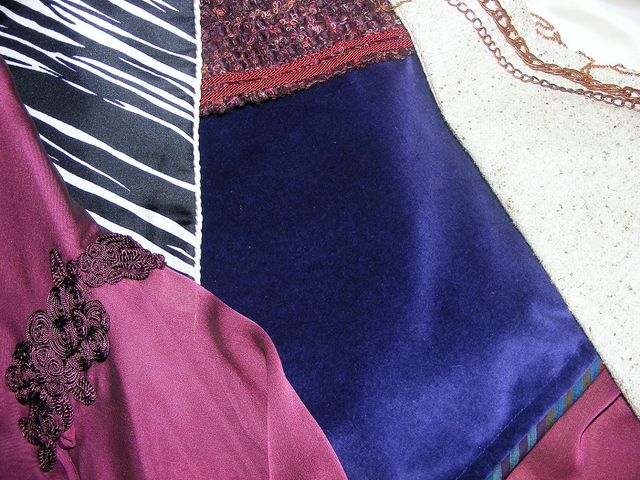 I'm still inspired by great embellishments that I use to help make my stash fabrics look even better.