Project Runway Episode 4 – What's Your Line?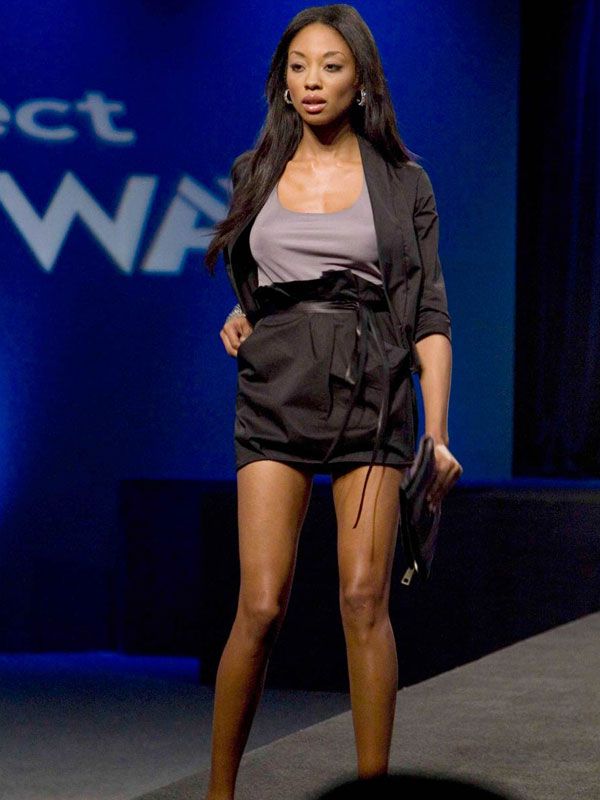 What last night's Project Runway lacked in exciting design, it made up for with jarring or entertaining one-liners. You can usually expect one or two from Tim Gunn: "I'm afraid it looks like she's been rolling around in bed." He said of Qristyl's first design. Then, he asked Carol Hanna, "Is this design robbing your model of her youth?" Heidi Klum told one designer, "You just aged her 10 years and for a model that's like dog years."
This week the designers were asked to design for a client—who turned out to be their model. They were told to make a garment for a special industry event. What the model wears could be her ticket to the future. Make the models stand out and be noticed so that agents, designers, and press can see their impeccable sense of style; and their ability to wear, and sell a look.
All three judges were new. Even though I agreed with most of their discussion comments, I didn't agree with their winning choice as Althea. When she said she was making a straight skirt with a smoking jacket, I thought—how trite—and Tim encouraged her. When I saw the three-piece suit on the runway, the skirt was too short, the jacket was too open, and the bodice was too frumpy. It looked well made, but trampish. The judges loved it, called it very chic, and said they would wear it. What do I know?
The majority of the designs were silhouettes we've seen many times but there were a couple of nice details. For example, the belt on Irina's outfit pulls it together.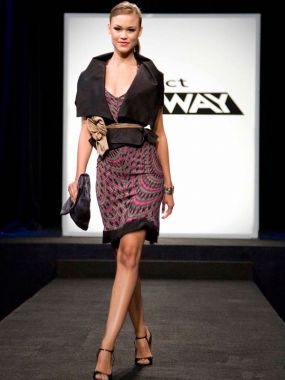 The woven insert on Gordana's dress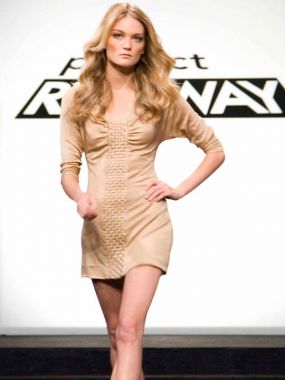 and the woven straps on the back of Shirin's dress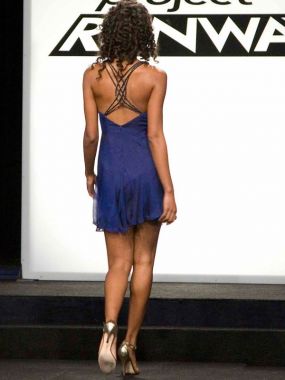 saved otherwise ho-hum designs. Which dresses did you like?
Until next time…