Create a Scallop with Pearl Cotton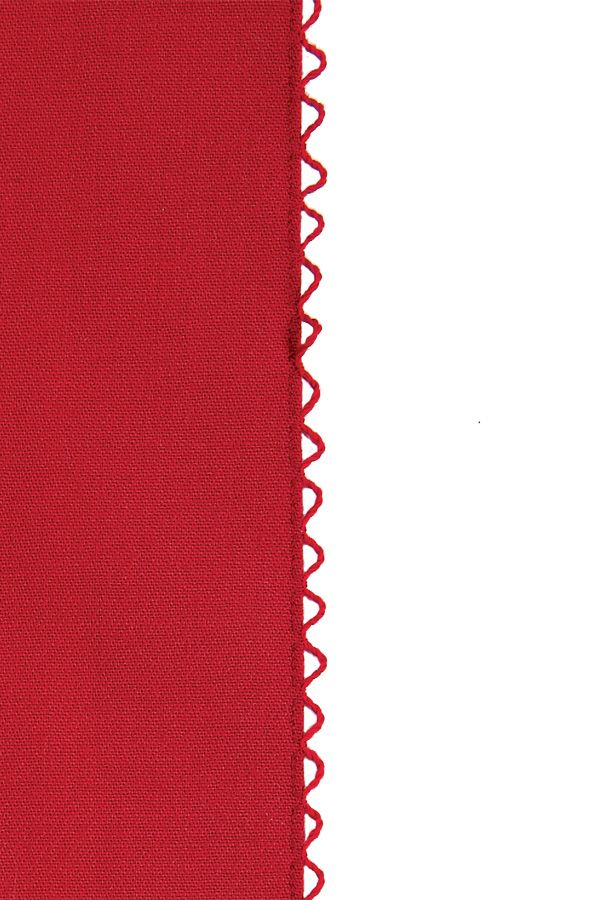 All garments have edges. They offer a perfect opportunity to embellish, especially when they're close to the face, such as down the center front, around collars and across breast pockets. Sew this delicate scalloped edge with contrasting or matching thread and a pearl cotton that matches your thread. This embellishment is added to a finished edge—typically either folded or faced, but before the garment is assembled.
1. Set up your machine. Cut a narrow straw (a coffee stirrer with a hole down the middle works perfectly) about 2 inches long. You will tape it to your sewing machine after you've set the blind stitch. Set the machine so the zag goes to the right and the straight stitch is as close to the fabric edge as possible. Position the straw to align with the fabric edge. Thread the pearl cotton of your choice through the straw.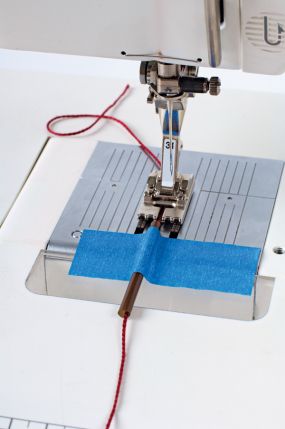 2. Experiment first. Always make a trial run or two, as shown below, to fine-tune your settings. The length of the stitch determines the length of the scallop the pearl cotton makes. The stitch width needs to be just wide enough to catch the pearl cotton. Test the tension setting to see how it pulls up the pearl cotton.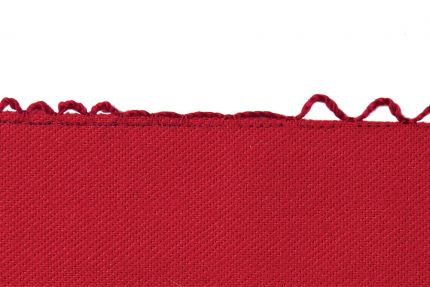 3. The pearl cotton feeds as you sew. Settle the fabric under a five-groove pin-tuck foot, pull the pearl-cotton tail under the foot and parallel to the fabric edge, and start stitching. With the straight stitches on the fabric edge, the zag swings out to catch the pearl cotton, which feeds easily through the straw as you stitch. After sewing, adjust the scallop depth by hand as needed.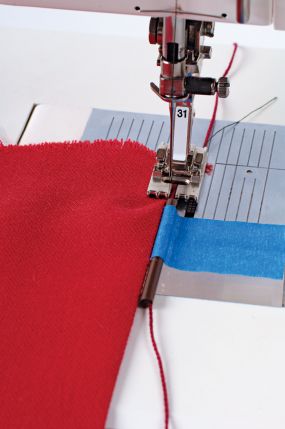 For more ways to turn a blind stitch into a unique, decorative embellishment, check out the latest issue of Threads, Oct/Nov Issue 145.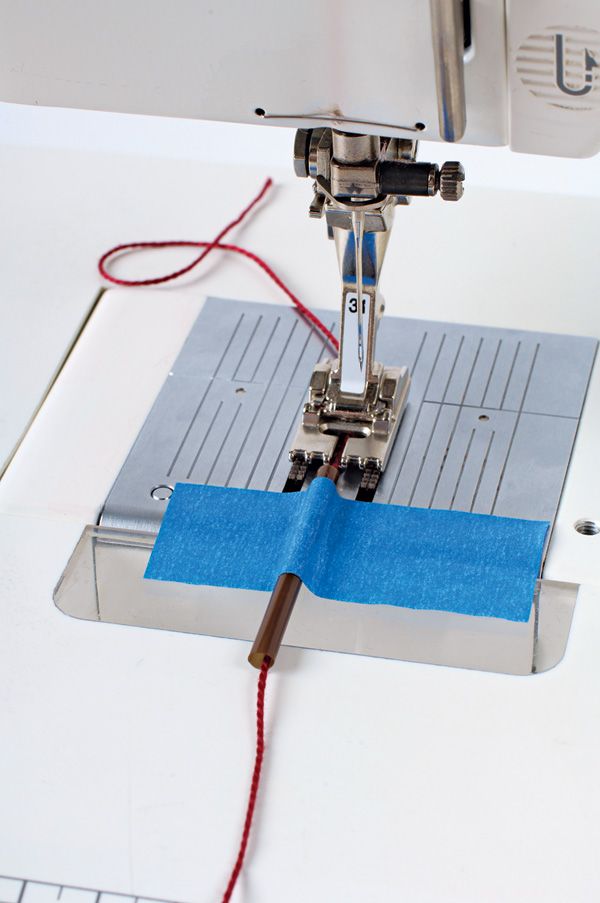 Tape a narrow straw to the throat plate.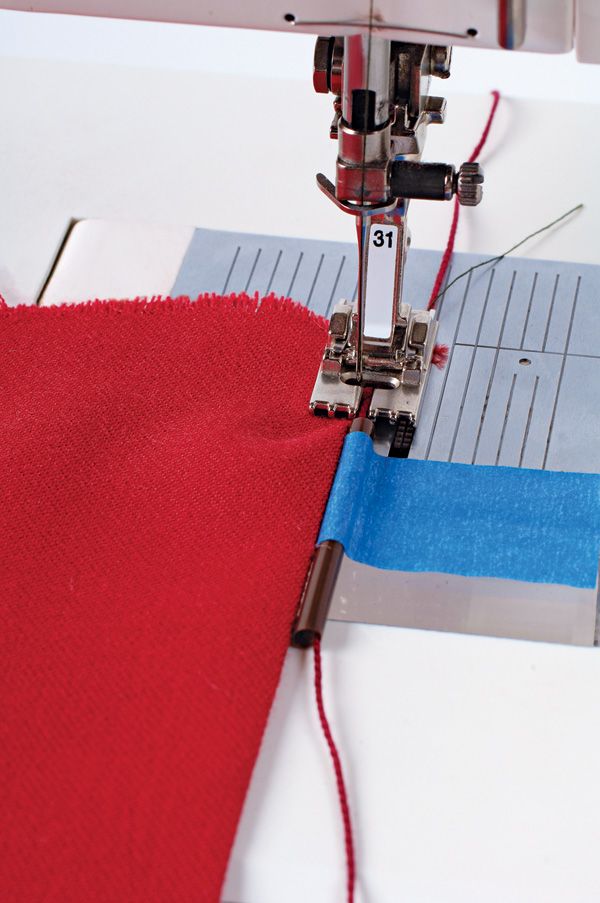 Use a five-groove pin-tuck foot to sew the pearl cotton to the edge of your fabric.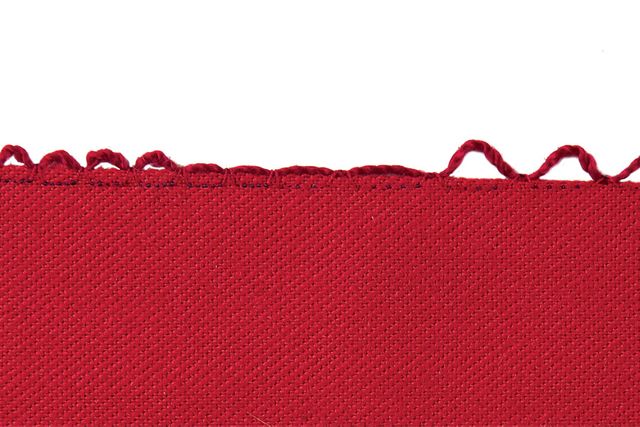 Experiment with your settings to alter the size and shape of the scallops.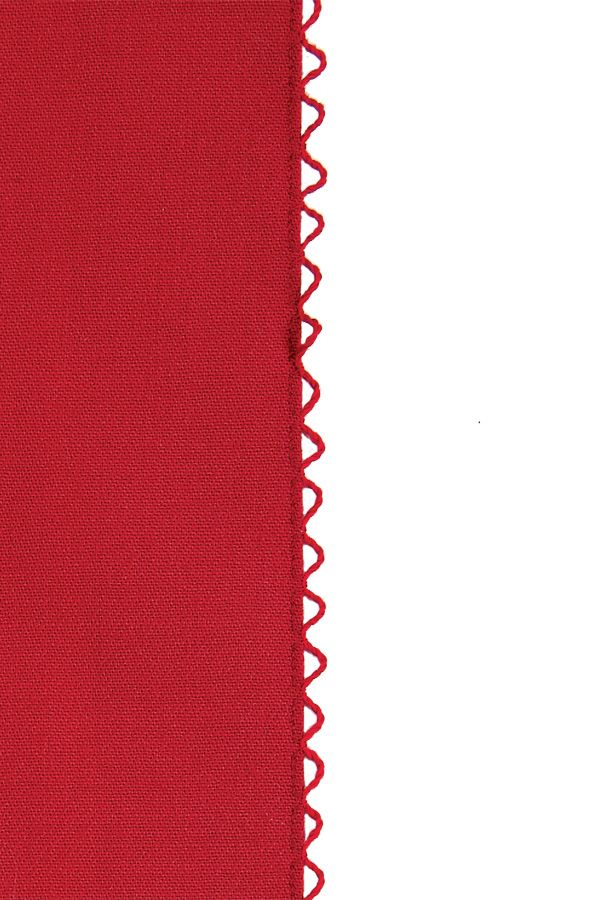 A scallop is perfect for a collar or breast pocket.