Win a BabyLock Embroidery Machine and an OttLite Craft Lamp!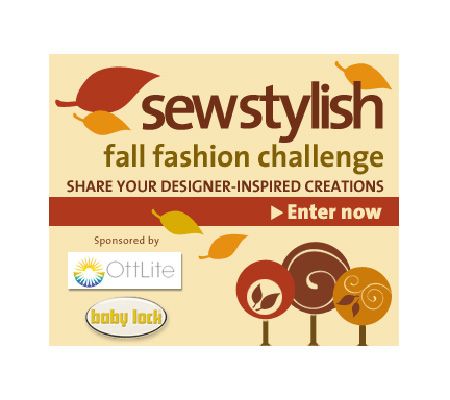 Show off your sewing stuff with theSewStylish Fall Fashion Challenge for a chance to win more than $1,200 in prizes.
To enter the contest, simply upload a photo of a designer-inspired garment you've made to the SewStylish website. It can be inspired by something you saw in an issue of Sew Stylish, or something off the runways that inspired you. It's up to you! Then, upload a photo of your inspiration or link to a photo in your post to show off what inspired you. It's that easy!! You can even use your Threads profile name and password to log into the site. No additional sign-up necessary.
How To Enter: To participate in the Contest, visit the contest site and follow the directions to upload and submit a photo of your garment, a picture of your inspiration, and a description of your techniques into the contest gallery by 11:59 p.m. ET on September 23rd, 2009. There is no limit to the number of garments you can enter.
See the Official Rules for more details.
Prizes include:
The Ottlite Craft Plus Floor Lamp: Shed a little light on your sewing projects with this amazing lamp. See colors true to their actual tones with the patented bulb, and adjust the flexible neck that's perfect for any working area.
Baby Lock Sophia Embroidery and Sewing Machine: Start sewing and embroidering with BabyLock's Sophia Embroidery machine. This machine does double duty with a removable embroidery bed and 70 built-in embroidery designs. The machine also has 67 built-in stitches for regular sewing and comes with 8 snap-on presser feet.
Threads Industry Insider Techniques DVDs, Volumes 1 & 2 : Learn techniques and tips from the pros with these DVDs. Straight from the editors of Threads, these DVDs are full of know-how any sewer can't live without. Perfect for sewers of any level, this collection will become an invaluable tool in your sewing room.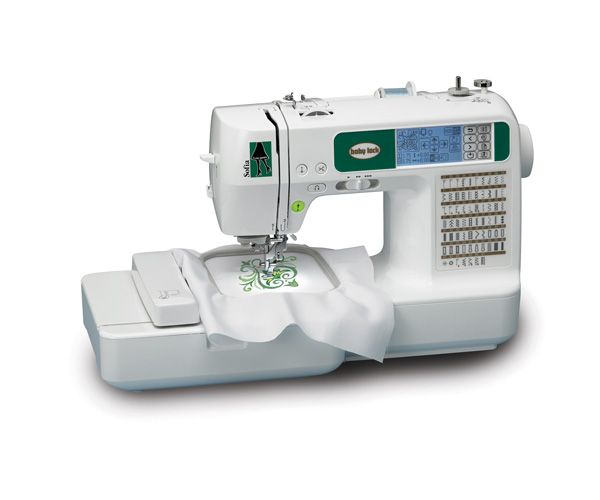 Sofia embroidery machine by Baby Lock