Competitors Make It With Wool and Win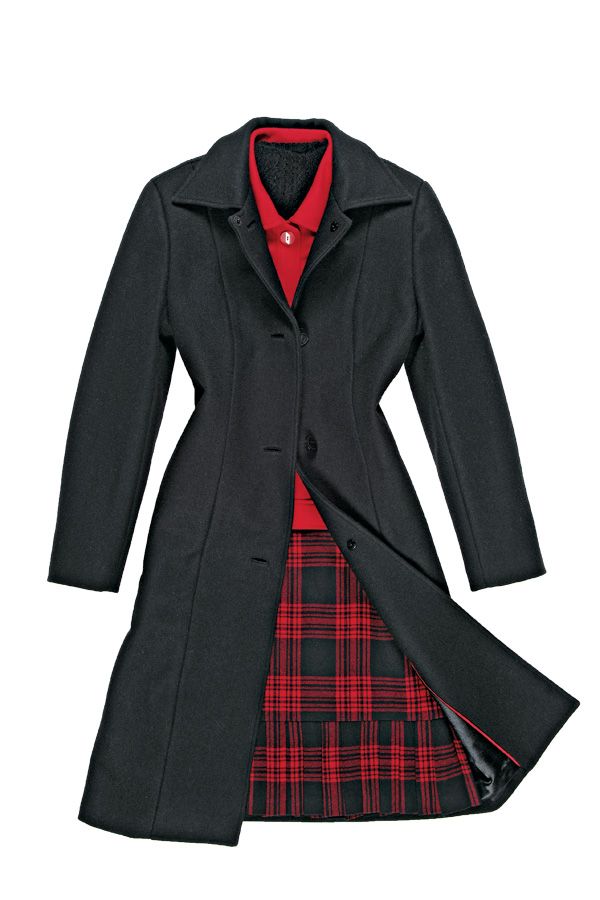 excerpted from Threads issue 145
Sponsored by the American Sheep Industry Association and the National Lamb Feeders Association, the annual Make It With Wool (MIWW) competition has few rules, and the primary one is to complete an entire garment in wool or wool blend fabric. Contestants of all ages create their garments and enter them to compete at district and state levels in 33 states—the top tier of which moves on to the national contest. Held in San Diego, California, this year's final wrapped recently with top contestants making it to the peak of nearly 1,000 entries. We were impressed by the top-notch sewing skills and winning garments that ranged from hip hats to smart business suits.
First Place, Adult Division
Kathy Holter
Jefferson, Maryland
Kathy has a history of sewing with wool, including a win at the 1980 MIWW contest. When she isn't sewing, Kathy runs an organic, pasture-based dairy farm with her husband. Her winning outfit includes a wool melton knee-length lined coat that features Hong Kong seam finishes, princess seams, side pockets, and bound buttonhole closures. The Hong Kong seam finishes were one of the most challenging and time-consuming aspects of sewing the coat, especially since Kathy cut her own bias binding. Along with the coat, she created a wool fitted, Eisenhower-style jacket with a front button band and lower band at the waist, a wool slim skirt with waist facing and knife pleats, and a baby Alpaca knitted mock turtleneck with raglan cap sleeves.
Skirt: Simplicity 4882, Coat: Vogue 7978
Jacket: Vogue 2793, Sweater: Shelridge Farm 030505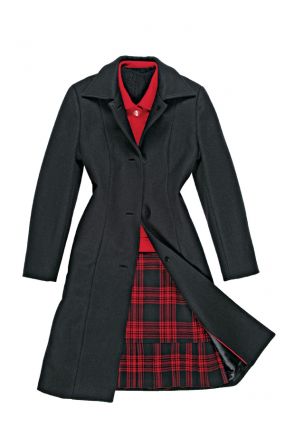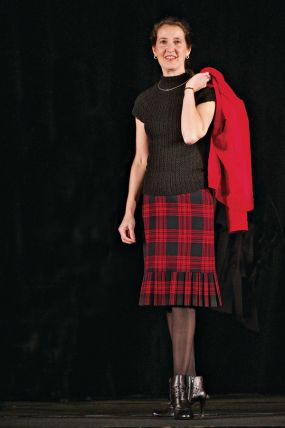 First Place, Senior Division
Meredith Olds
Manhattan, Kansas

Meredith sewed her first garment, a pair of shorts, at the age of five. With several competitions under her belt, Meredith took on this contest with the hope of conveying the stylish side of wool. Her winning ensemble includes a plaid mohair coat, the fabric for which she won at the 2006 MIWW contest, a worsted wool skirt with a blind catch-stitch hem, an open-weave textured purple wool jacket with a covered button, a wool jersey top, and an extra-fine, self-designed Merino yarn knitted scarf.
Skirt: Vogue 8129, Coat: Vogue 8164
Jacket: Vogue 8398, Top: Vogue 7799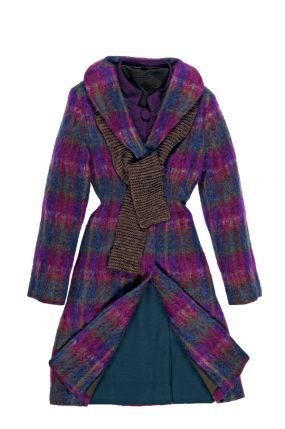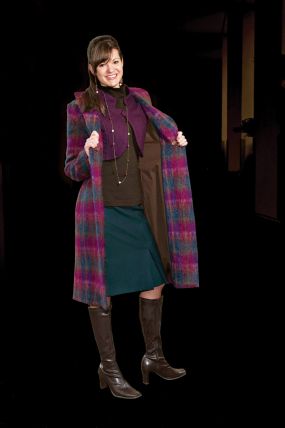 First Place, Junior Division
Marisa Linton
Mt. Olive, North Carolina

Marisa Linton has been committed to sewing since she was eight years old. For the contest, Marisa constructed a five-piece ensemble consisting of a wool twill, knee-length, lined coat with a fitted raised waistline and princess seams, a lined, wool tricotine tunic with a mock front teardrop opening bordered with black piping, slightly flared tricotine pants with welt pockets and a contrast waistband facing, a lined and sectioned beret with red topstitching at the seams, and a self-designed, black mohair, treble-crocheted shrug.
Coat: Butterick 5145, Pants: Vogue 1051,
Tunic: Simplicity 2927, Hat: Vogue 8440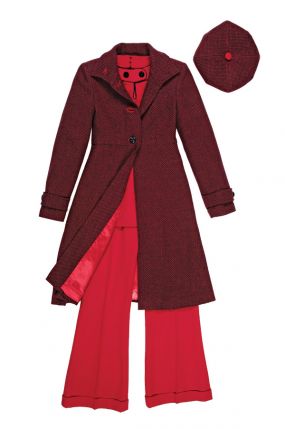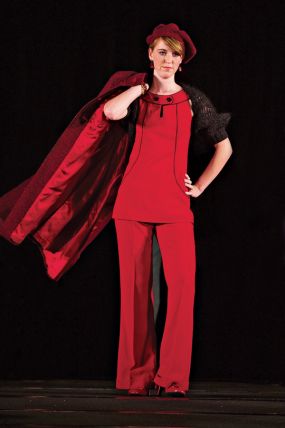 First Place, Fashion/Apparel Division
Danny Nguyen
Houston, Texas
Danny grew up in the clothing industry, and everyone in his family sews. He's carrying on the tradition in his own recently opened studio—DNC Design & Tailoring, in Houston. Danny's clean-looking, self-designed entry was inspired by a Valentino haute couture skirt and jacket. He molded the mohair into shape by steaming the curves into place and then adding interfacing to keep the fabric in check.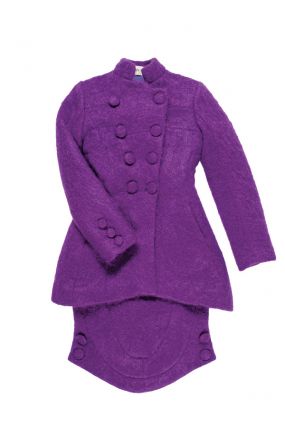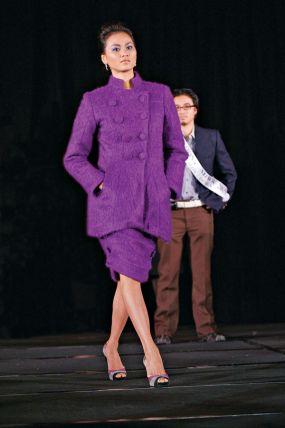 First Place, Creative Machine Embroidery Division
Lauren Riback
Molalla, Oregon
At 14, Lauren is a busy young woman. In addition to schoolwork, she excels at sewing, cooking, and showing her horse in 4-H. Inspired by a Celtic design, she created the lovely embroidery on the back of this bell-sleeved, balloon-hemmed coat. The design was created from hand-cut worsted wool bias and stitched by hand. The collar, sleeves, and pockets are lined with soft "minky" fabric. Lauren also made matching pin-striped worsted wool gauchos, and she shrunk the coat fabric to make the felt for a reversible folklore vest (not shown).
Coat: McCall's 5513, Pants: McCall's 5175, Vest: McCall's 5312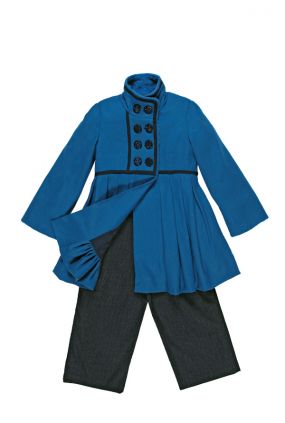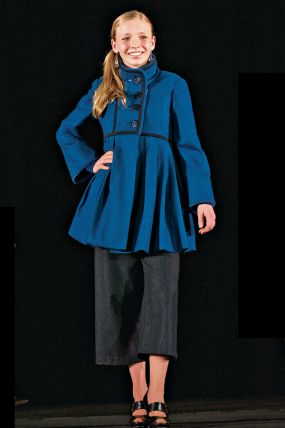 First Runner-up, Junior Division
Winner of Sew News Exemplary Construction Award
Carrie Holter
Jefferson, Maryland

Carrie is a natural when it comes to the MIWW contest; her mother and aunt have ranked nationally in years past. In fact, this 16-year-old won the same awards this year that her mother, Kathy Holter, won at age 16. Carrie's three-piece ensemble was inspired by first lady Jacqueline Kennedy's wardrobe from the 1960s. The bouclé coat and jacket fabric consist of 58-percent wool, 22-percent lambswool, and 20-percent mohair. For the dress, she used 100-percent wool gabardine. To personalize her garments, she altered the patterns, particularly in length and at the lapels, plus added welt pockets and piping.
Coat: Simplicity Threads Collection 4403, Jacket: Vogue 2865, Dress: Vogue 8319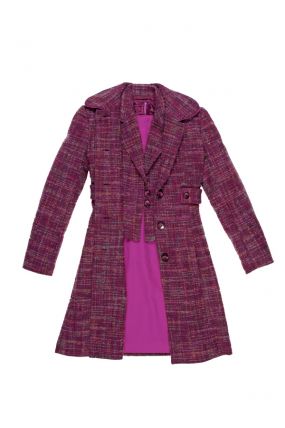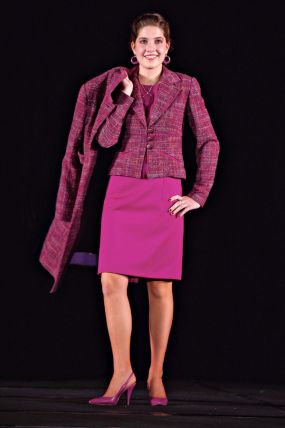 Mohair Council of America Award
Lucinda Vernor
Campwood, Texas

Lucinda has been sewing from an early age but only started sewing garments over the last few years. Her black, straight mohair skirt and pink and black blended mohair jacket were a winning combination. Lucinda's jacket features bound buttonholes, princess seams, and an angora goat fur trim.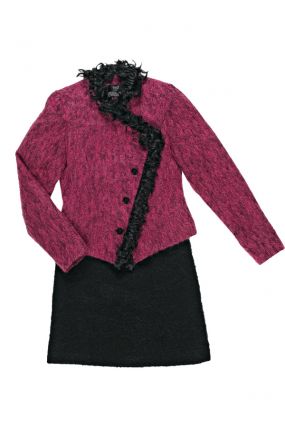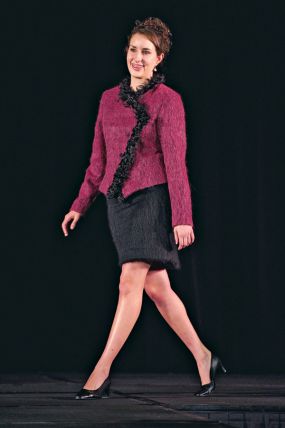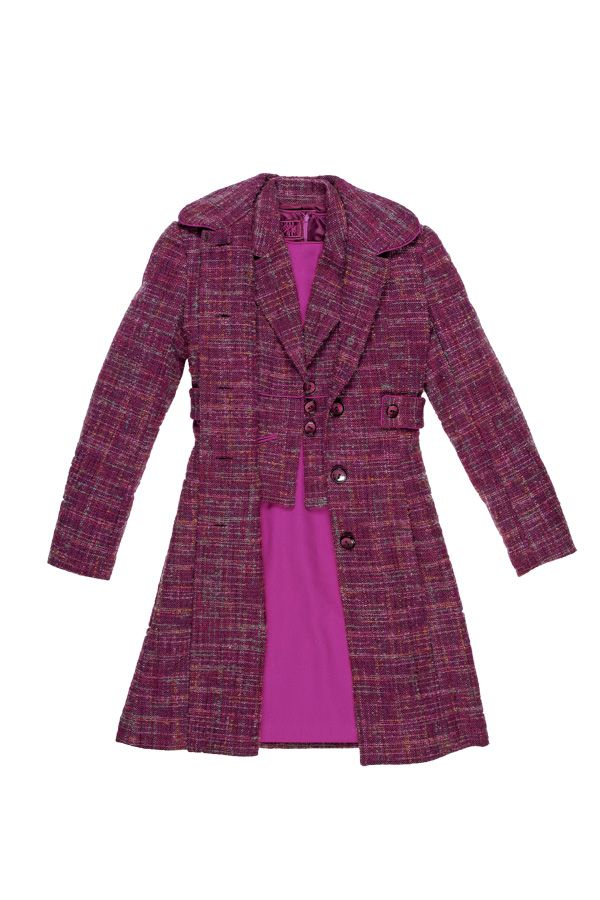 First Runner-up, Junior Division
Winner of Sew News Exemplary Construction Award
Carrie Holter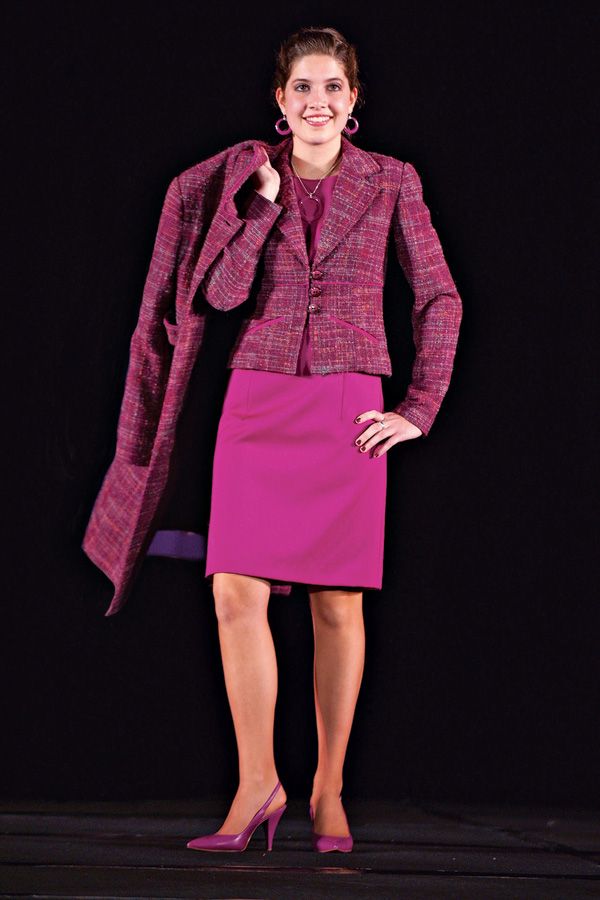 First Runner-up, Junior Division
Winner of Sew News Exemplary Construction Award
Carrie Holter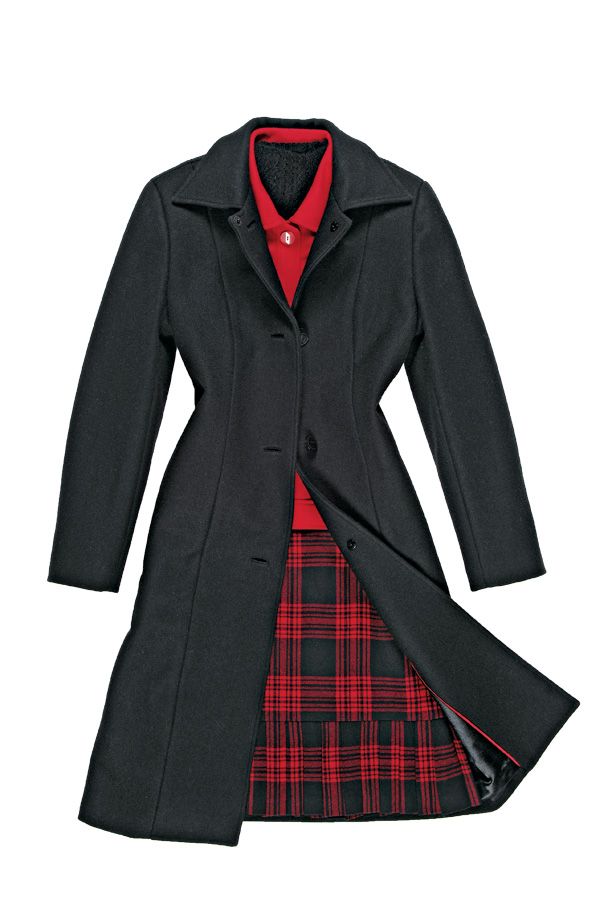 First Place, Adult Division
Kathy Holter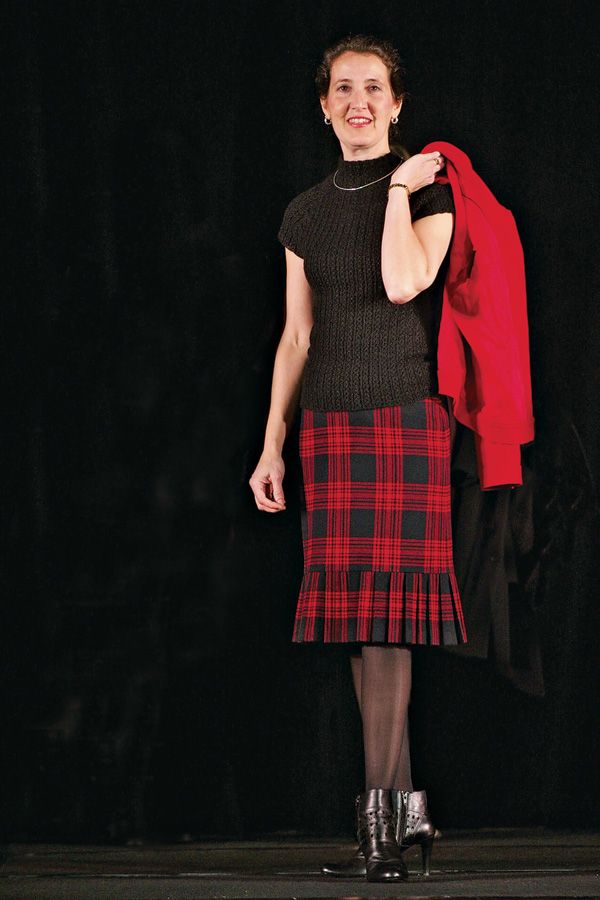 First Place, Adult Division
Kathy Holter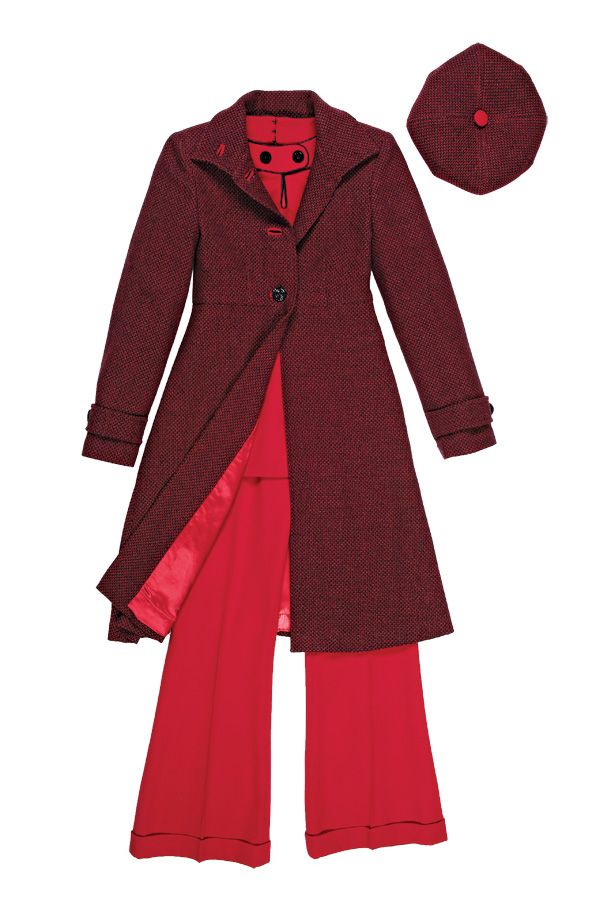 First Place, Junior Division
Marisa Linton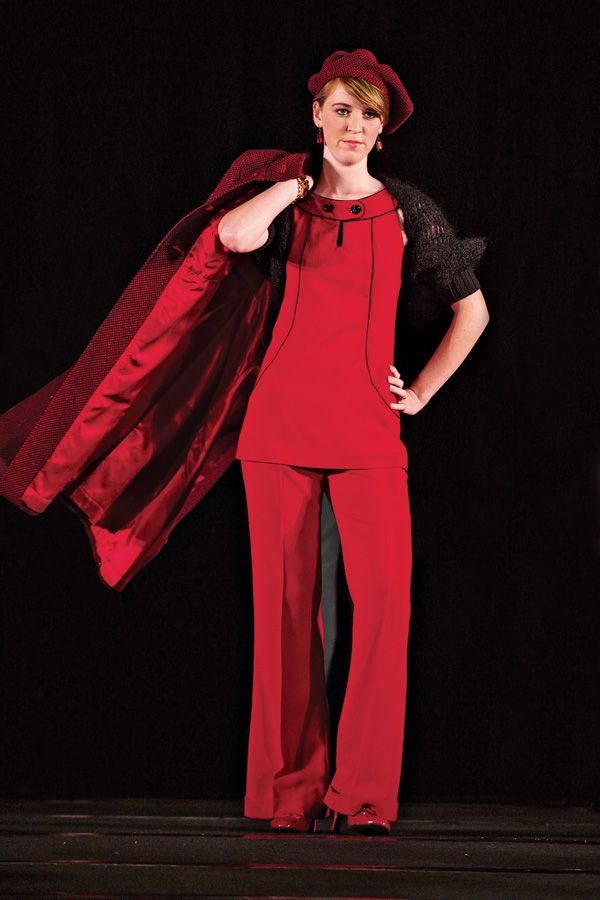 First Place, Junior Division
Marisa Linton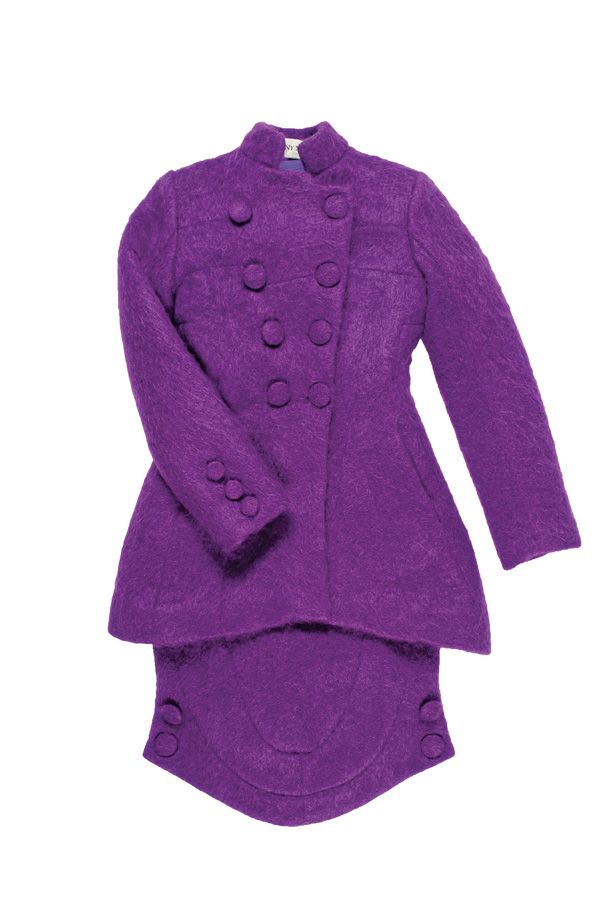 First Place, Fashion/Apparel Division
Danny Nguyen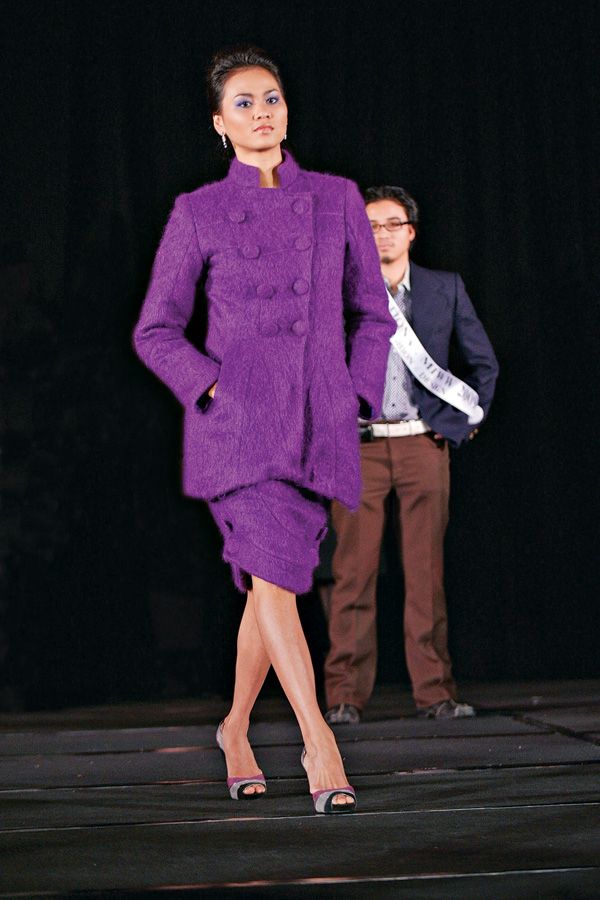 First Place, Fashion/Apparel Division
Danny Nguyen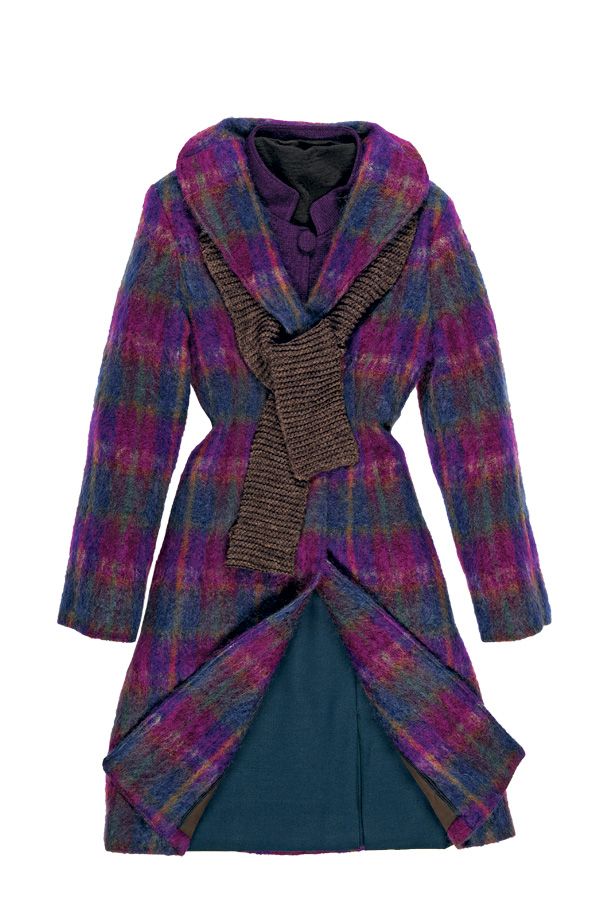 First Place, Senior Division
Meredith Olds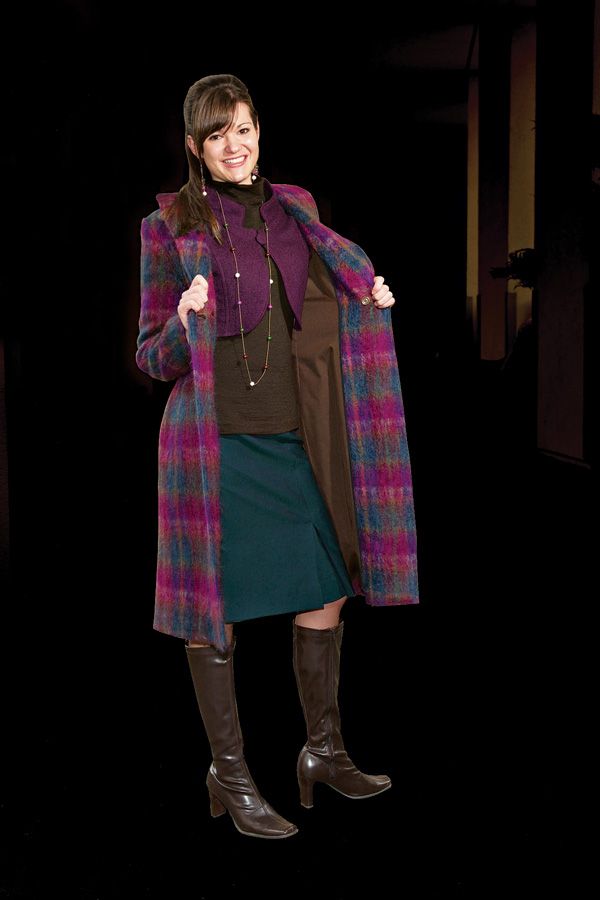 First Place, Senior Division
Meredith Olds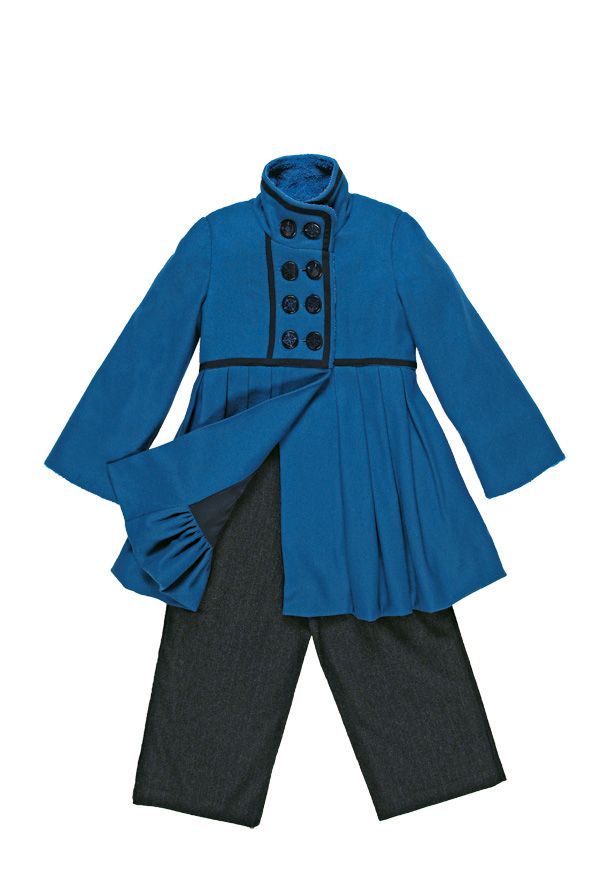 First Place, Creative Machine Embroidery Division
Lauren Riback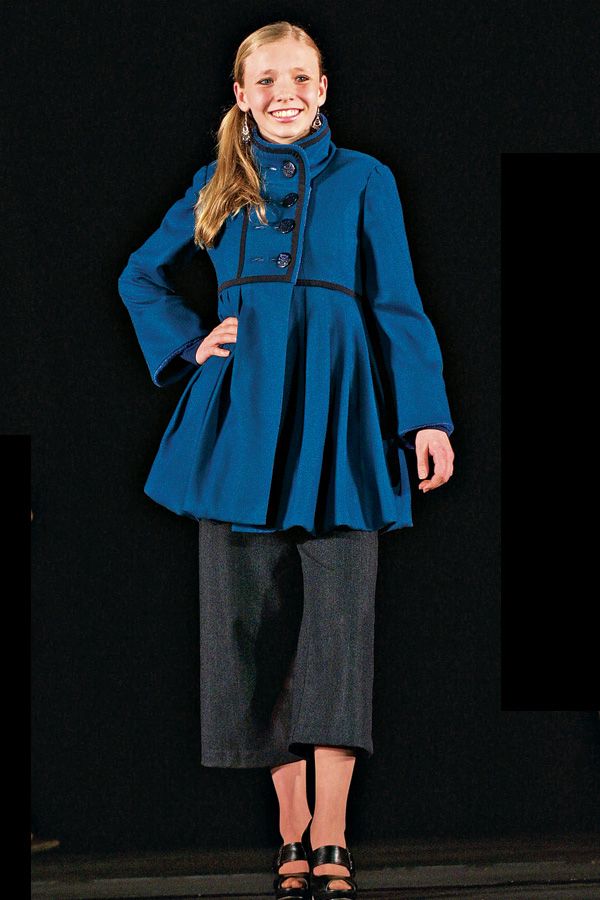 First Place, Creative Machine Embroidery Division
Lauren Riback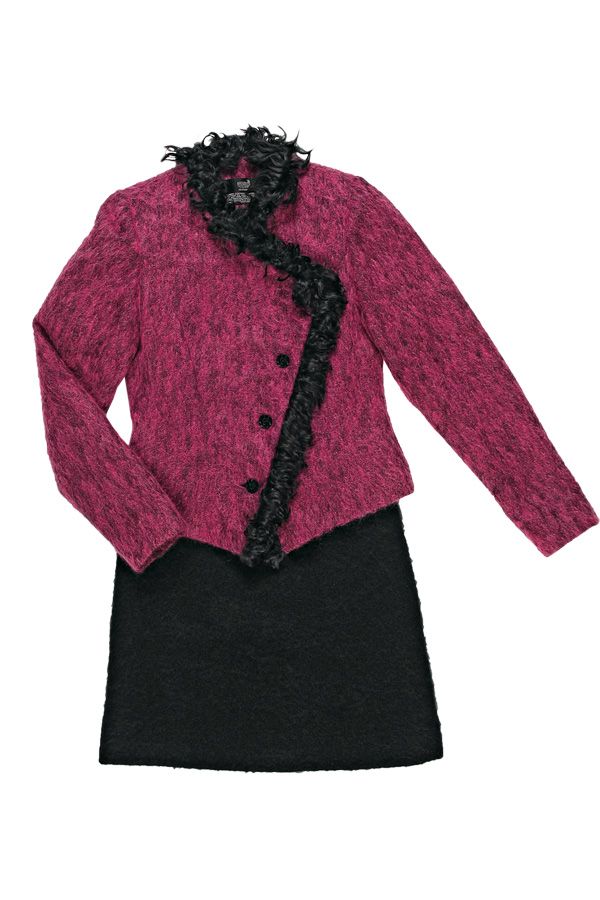 Mohair Council of America Award
Lucinda Vernor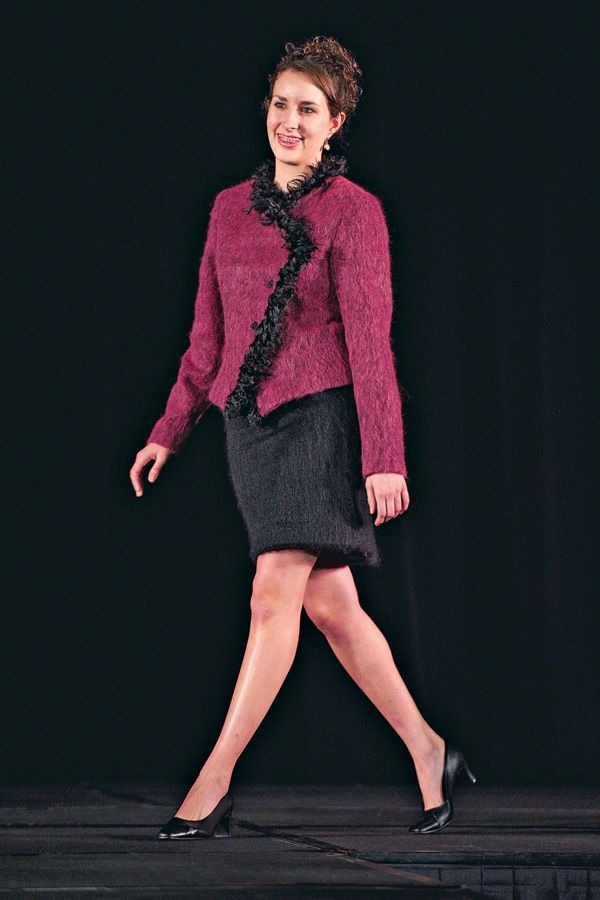 Mohair Council of America Award
Lucinda Vernor