How do you store your thread and other sewing notions?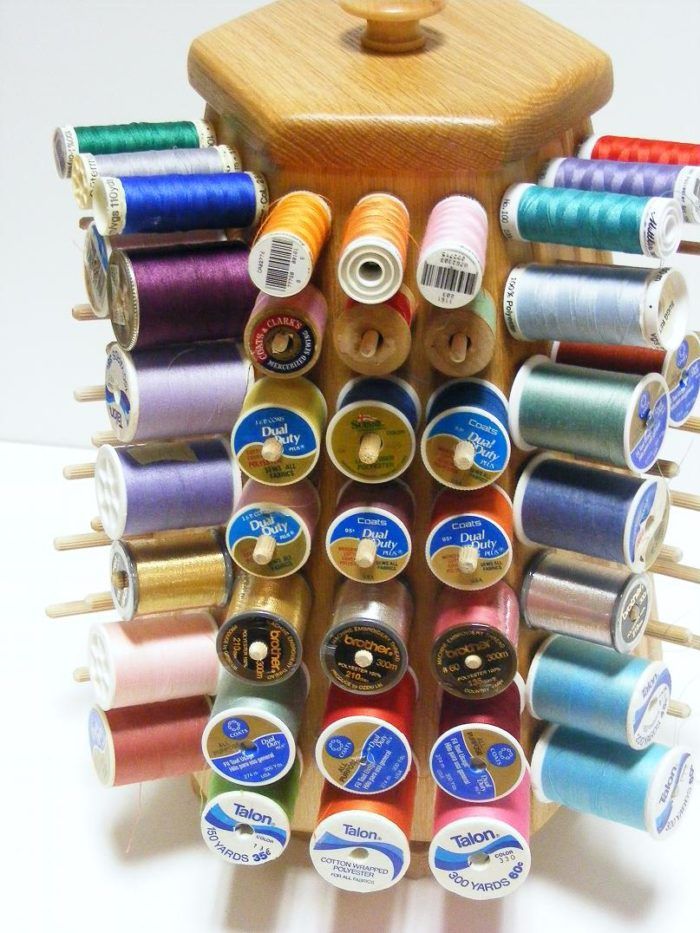 Our guest room doubles as my sewing room. So, whenever we have overnight guests, all of my sewing paraphernalia must be packed away in drawers and closets, or tucked under the bed. I've even considered buying bed risers to provide more "hiding" space!
There are so many great products available for thread storage from wooden racks that hang on the wall, to revolving racks that sit on a table. There are specialty bins and drawers and containers of all types. There's an even larger variety of products designed for bobbin storage. Yet, with all of the specialty items that are readily available, I find that zipper plastic bags are the most effective for my spools of thread and other notions, and a small, plastic bobbin container (which I've had since I bought my first machine over 40 years ago) is the most effective for my bobbins. When guests are expected, I cover the bobbin case and place it and the bags of thread back into my desk drawers. It's quick and easy to remove them from sight without upsetting their organization. My thread is stored by color, and the clear bags allow me to locate the thread I want even before I unzip the bag. Each bag contains a different thread color group. My bobbins are the old Singer style that unscrew to allow you to remove the thread, so I don't have many. If I need a new color, I simply find the bobbin containing the least amount of thread, untwist it, remove the thread, and rewind it with the new color.
Actually, I use zipper bags for almost all of my sewing gear—small bags, medium bags and large bags as appropriate. I have a bag for elastic and one for bias tape and cording. There's a bag for zippers and one for yarns, ribbons and other trims. You get the idea. The bags all have a special place either in the desk, on a shelf in the closet, or under the bed, but I can find what I need in a jiffy, and if I'm working with the contents of the bag, it sits on the desk until I'm done. I try to organize my sewing room the way my grandmother kept her sewing space. Her mantra was: A place for everything, and everything in it's place. The zipper bags make it easy in my dual purpose sewing room.
What is your most effective storage solution for your thread, bobbins and other notions? Is your sewing room a dedicated room? Have you used a storage product that you find indispensable? Tell us about it.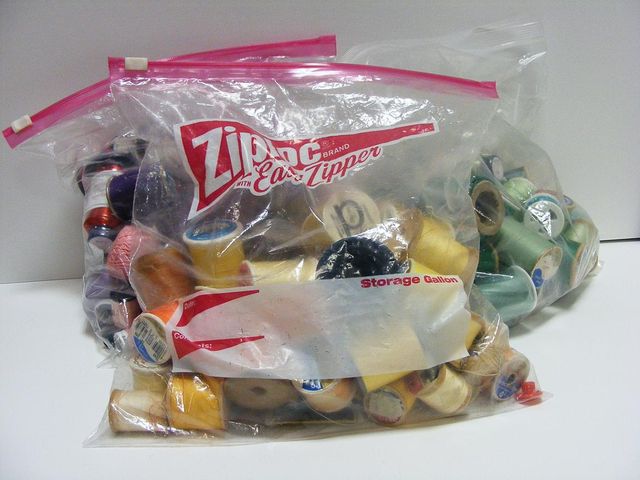 I store my thread in zipper bags sorted by color. It's easy to find the right color and thread type by rotating the bag. When I find just what I want, I unzip the bag and reach in to retrieve it.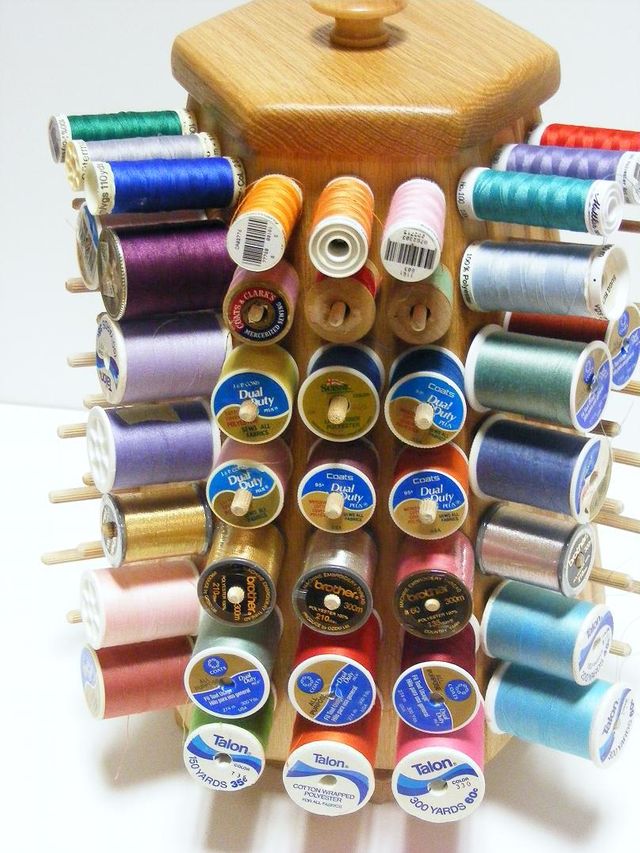 There are many products available specifically for thread and bobbins. This one is called the Easy Reach Thread Carousel which can store thread and/or bobbins and spins easily on ball bearings to help you find what you're looking for.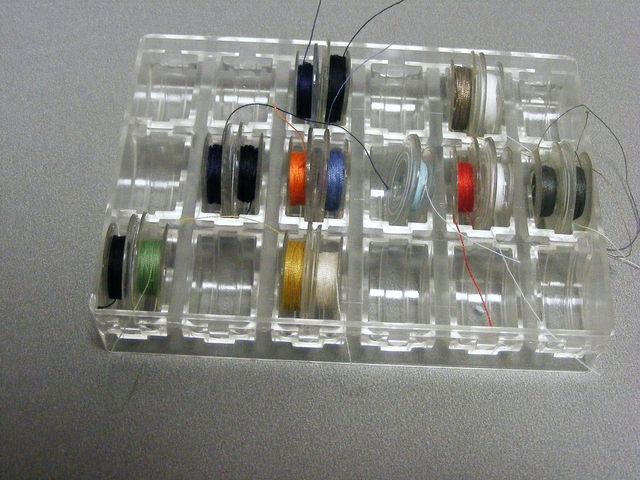 My bobbins have been in this plastic bobbin box for over 40 years! It has a separate cover that I use when the bobbins are stored. Otherwise it sits open on the desk in my sewing room.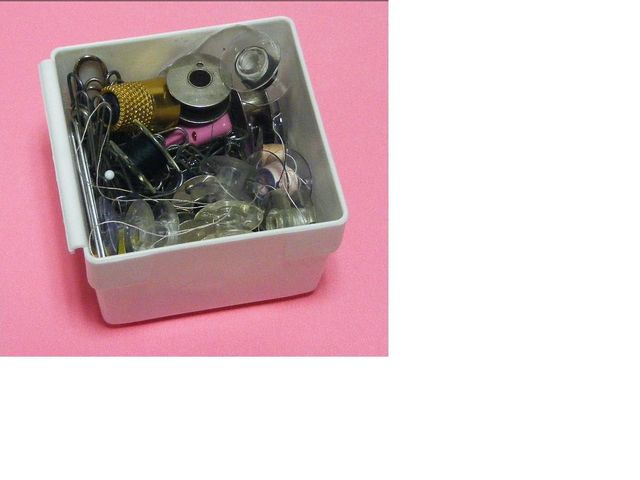 Many people store their bobbins, threads and other notions in plastic containers or baskets designed to fit into drawers or rest on closet or bookcase shelves.