And the Winners of the Simplicity Rotary Cutting Machines are…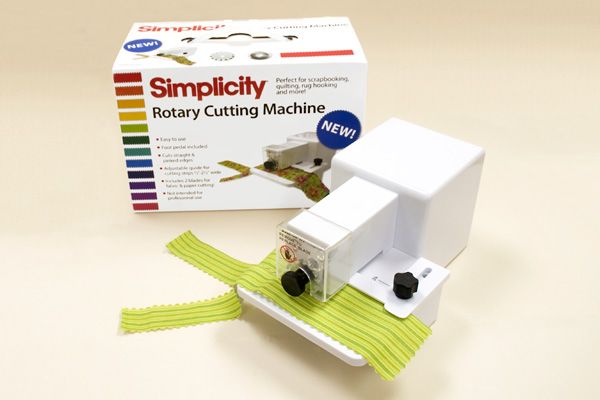 This week we are giving away two Simplicity Rotary Cutting Machines. This compact Rotary Cutting Machine is light enough to be portable and can cut paper as well as fabric. It has an adjustable guide for cutting strips from 3/8" to 2 3/4", and blades for straight cutting, as well as, pinking are included. Check out the demo in this video to see how the machine works and how easy it is to use.
Congratulations to the winners, Threads members Sweetshelties and noelleholler!