How to Sculpt a Row of Faux Bows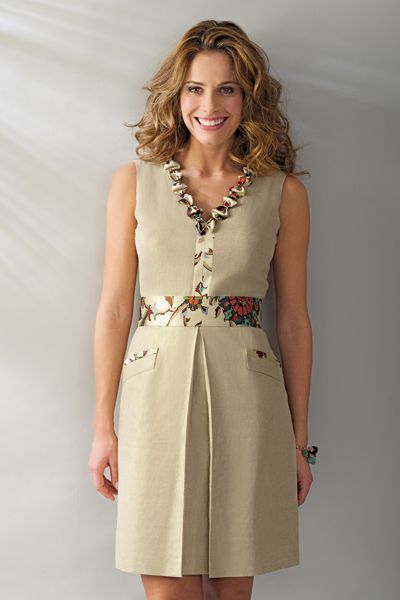 by Anna Mazur
excerpted from "Living on the Edge" in Threads #143
1. Cut a 3-inch-wide bias strip. Cut the strip about 75 percent longer than the edge you plan to cover, e.g., if the edge is 6 inches long, cut a 101⁄2-inch strip. If the strip is not long enough for a continuous row of bows, you can piece it, and hide the seam later under one of the bow edges.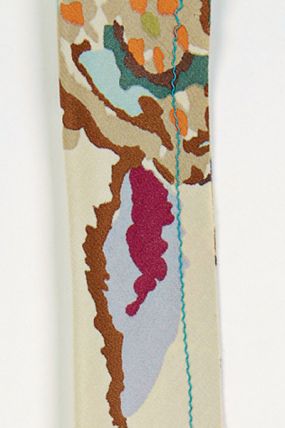 Sew a 1/4 inch seam allowance.
2. Sew a tube. Fold the strip lengthwise with right sides together, and sew the edges with a 1⁄4-inch seam allowance, as shown above at left. Press the seam allowances open over a card-stock template, as shown above at right. Turn the strip right-side out, center the back of the seam, and press again.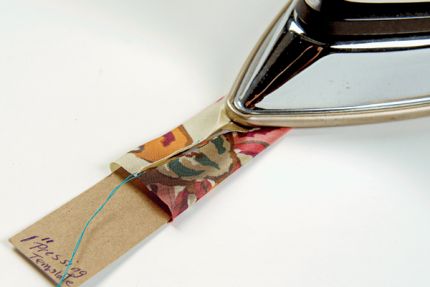 Center the seam and press.
3. On the back, mark the tube every 2 inches. Then, mark the garment edge every 1 3⁄8 inch.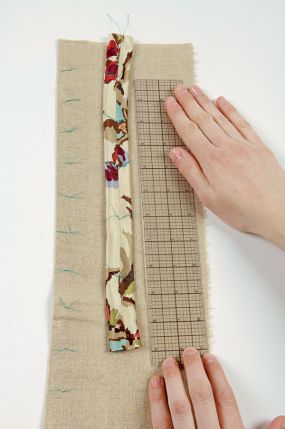 Mark the tube and garment edge.
4. Create a bow center over each marking on the tube. Hand-stitch to create gathers across the strip, as shown below. Then, wrap a cord of fabric around the gathers to cover them, as shown at right. Tack a bow center to each marking, as shown at far right. Sew it in place.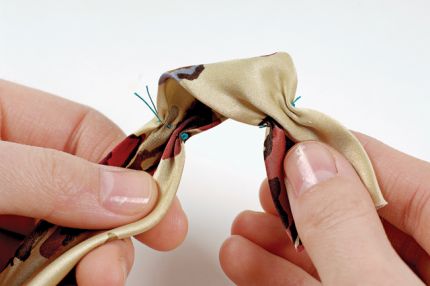 Hand-stitch to gather the fabric.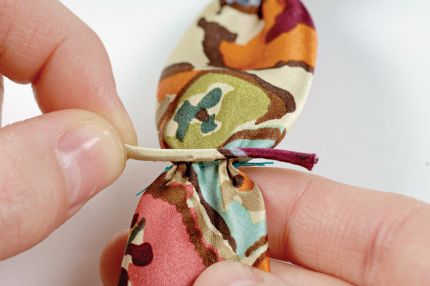 Wrap a cord around the gathered fabric.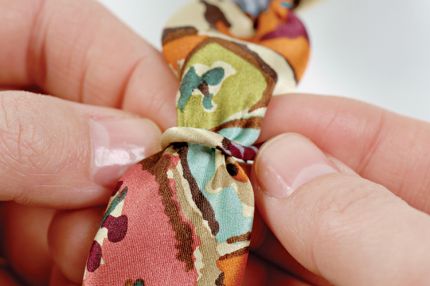 Tack a bow center in place.
5. Add pleats to form the bows. Between every other center, pinch a pleat of fabric with the fold away from the center, and tack it to form an upper bow. Pinch a second pleat on the other side, and tack it in the opposite direction to form an under bow. This forms the overlap that creates the illusion of bows.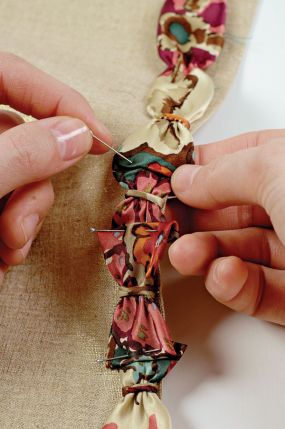 Pinch a pleast, and tack it.
6. Finish the strip. Make sure all of the bows are the same size. Then finish the end of the strip; turn under the raw edge to form the last bow.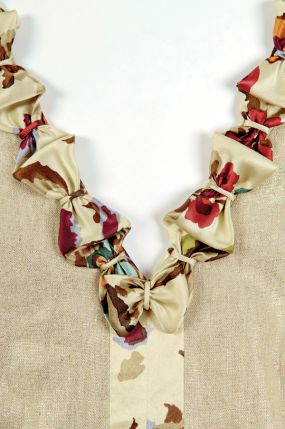 Tip: Hide the closure. To create the illusion of a continuous row of bows in places where a break is needed such as at a zipper opening, add tiny snaps to the right side of the under bow and corresponding snaps to the under side of the upper bow.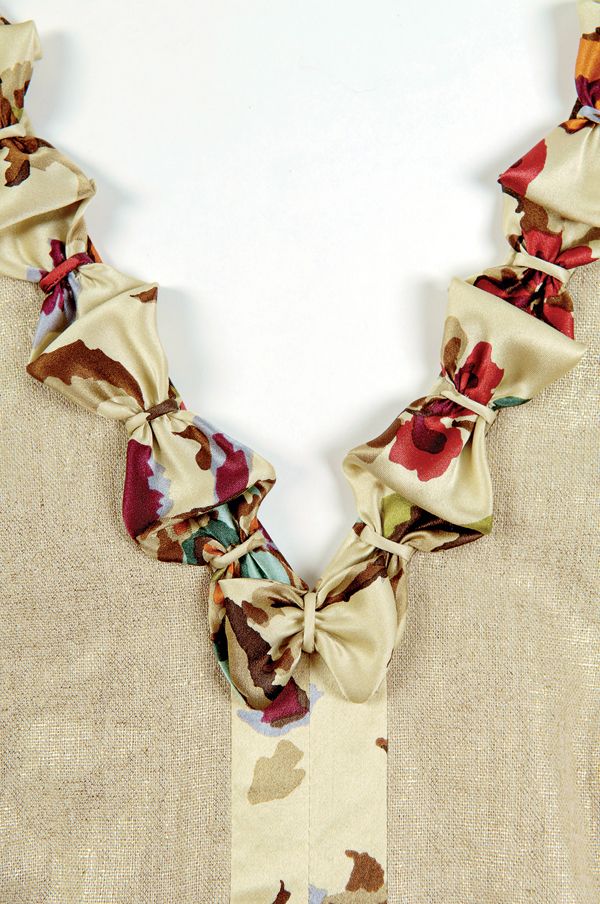 This technique is a creative way to embellish your garments.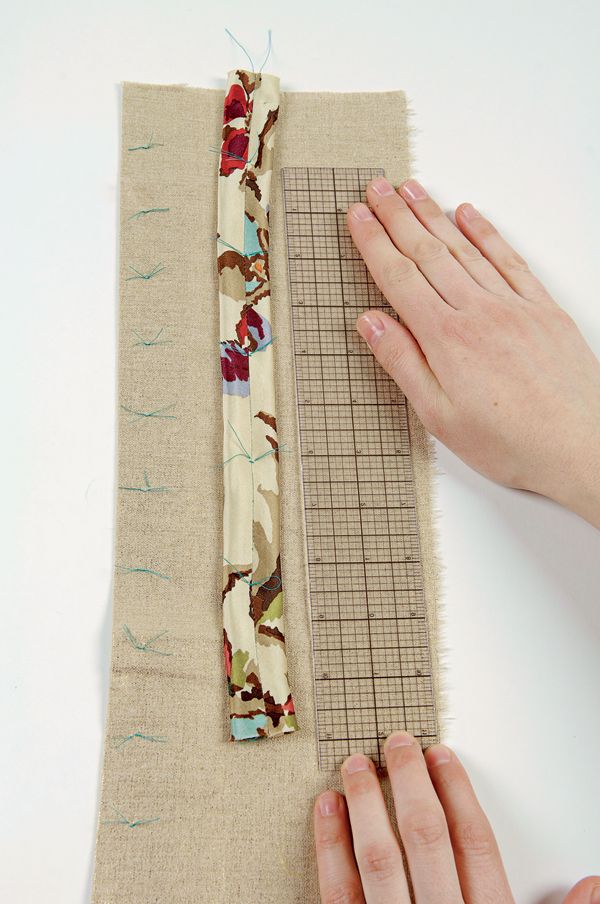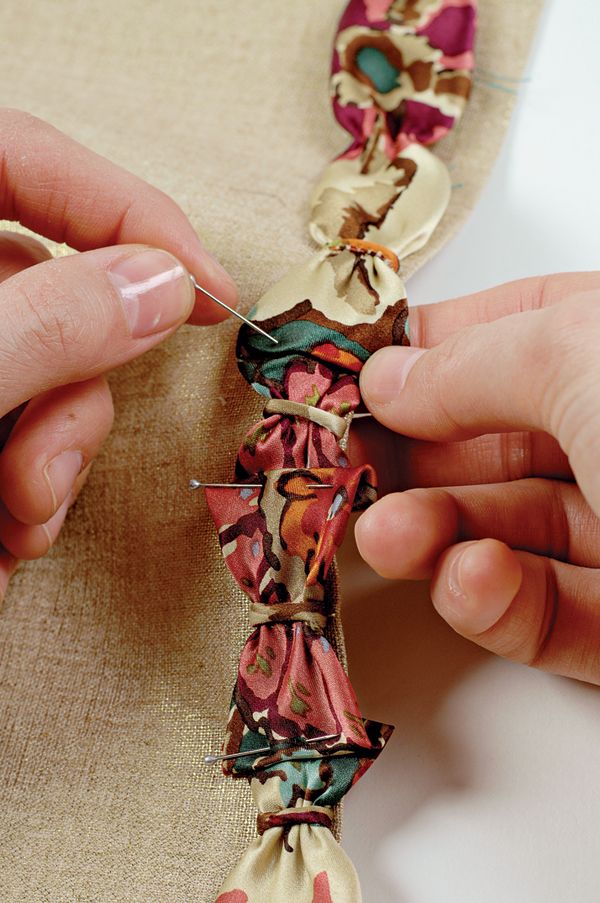 With a series of gathers and pleats you can create a new look.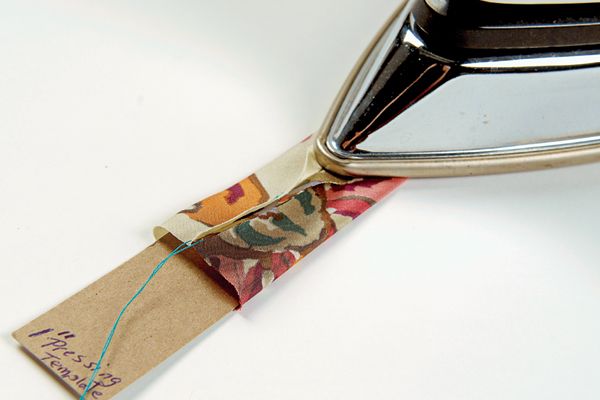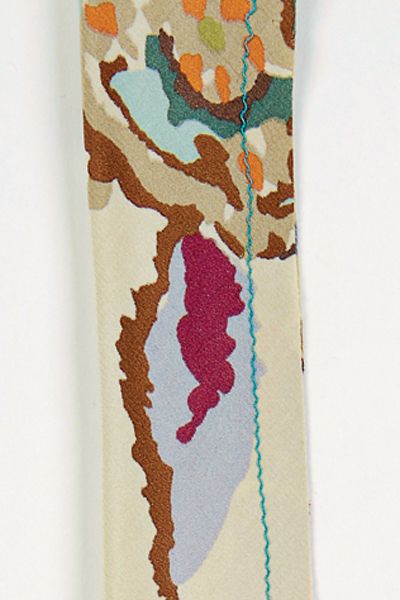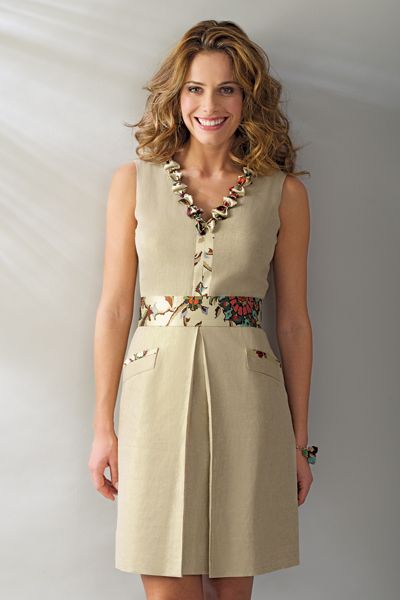 Manipulate a bias tube to create the illusion of bows.