Keep pins handy with an egg cup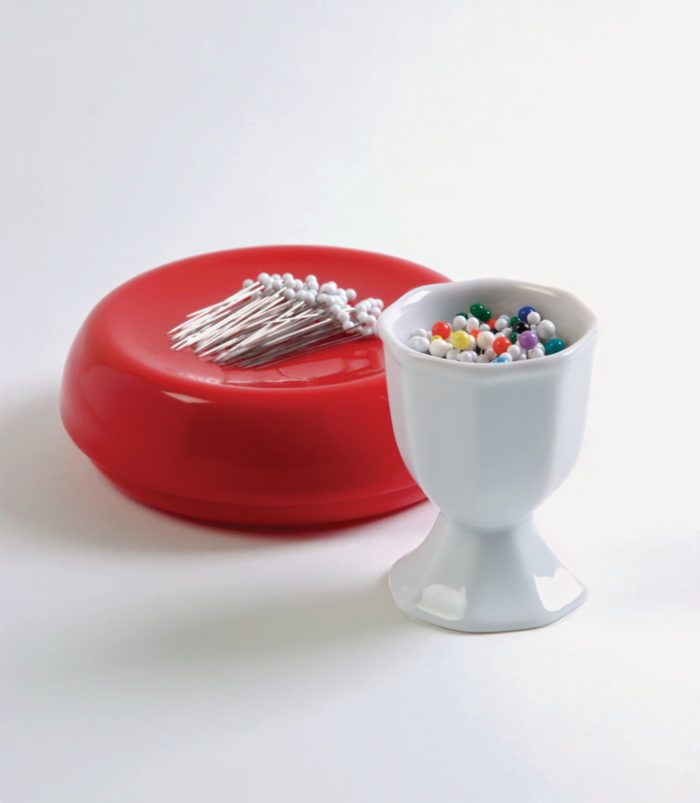 Although I love my magnetic pin-holder, I've found another way to keep pins at—and not in—my fingertips: I use a small egg cup. It's exactly the right size and shape to hold my 1 1⁄4-inch long pins with the points down and the heads up. The pins are easy to drop in as I sew along, and just as easy to grab when I need them. When the cup is full, I empty it onto the magnetic pin-holder, and all the pins land facing in the same direction rather than in a prickly heap. I keep the cup next to my sewing machine; my spill-proof magnetic pin-holder travels with me when I move around the sewing room.
—Carol Fresia, Chicago, IL.
Do you have a good sewing tip? Send it in, and we'll pay you if we publish it in Threads magazine. We'll also select the cleverest tip in each issue, and the winner will receive a gift package from Taunton Press including Threads DVDs and other instrucional sewing books.
Send tips to:
Threads Tips
POBox 5506
Newtown, CT 06470
or by email at:
ThreadsTips{at}taunton{dot}com