Museum Exhibits: Contemporary Japanese Fashion AND Fabrics of Feathers and Steel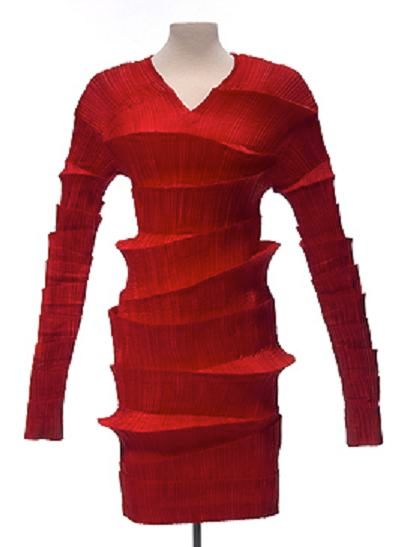 The Textile Museum in Washington, D.C., is currently running two exciting exhibits. Contemporary Japanese Fashion: The Mary Baskett Collection features the designer garments collected by art dealer, Mary Baskett, who has collected Japanese high fashion since the 1960s. The garments showcase asymmetry, raw edges, unconventional construction, oversized proportions, and high-tech fabrics. These eccentric aesthetics were born out of the Japanese designers that rocked the fashion world in the '80s. Issey Miyake, Yohji Yamamoto and Rei Kwakubo are among the designers most collected by Mary Baskett. The impact of these designers became global, influencing the entire international fashion scene.
In addition, another exhibit ("Fabrics of Feather and Steel: The Innovation of Nuno") features a wonderful display highlighting Nuno which means "functional fabric" in Japanese. Nuno employs a Japanese technique that uses cutting-edge technologies in order to create innovative fabrics. Led by artistic director and co-founder Reiko Sudo, Nuno integrates the techniques, materials and aesthetics of traditional Japanese textiles with an eclectic array of items ranging from stainless steel and aluminum to bamboo and bird feathers, as well as unorthodox finishing methods, such as burnishing, burning, and chemical dissolving, Reiko Sudo and her team have broadened the parameters of contemporary textile design. After you visit the exhibit (or read about it on The Textile Museum website), you'll definitely want to read "The Magic of Nuno Felting" by Lina Veilleux in the next issue of Threads (#146). The issue will be available on newsstands in early November.
If you're not able to get to D.C. for these exhibits, don't feel too badly. The museum also has several online exhibits. I particularly liked "Common Threads: Unraveling the World of Textiles." Be sure to move your cursor over the photos to learn lots of in-depth information about the garments shown.
The exhibits will be on display until April 11, 2010.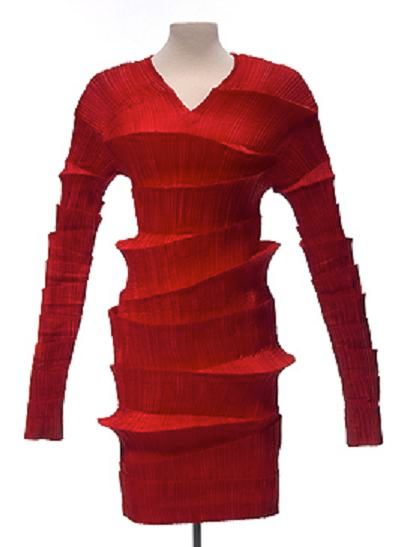 Pleated red dress designed by Issey Miyake, Fall/Winter 1990/91.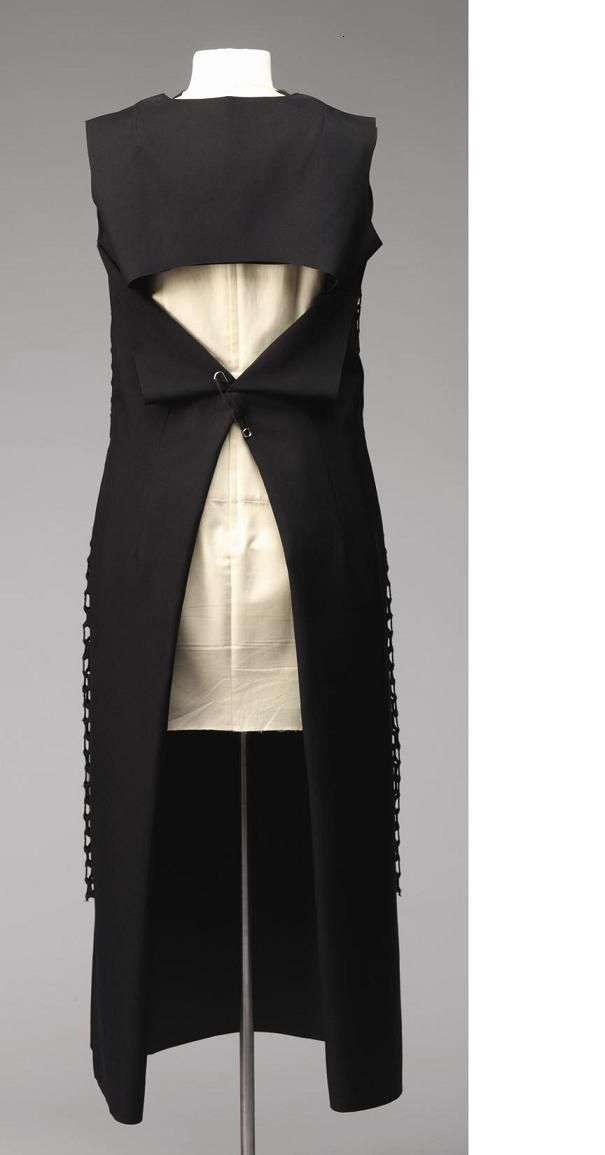 Apron Dress (back) designed by Rei Kawakubo/Comme des Carcons, spring/summer 1999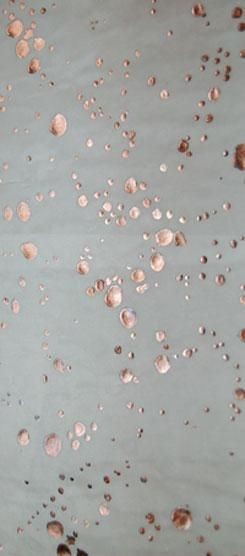 Mercury, Nuno fabric designed by Reiko Sudo and Keiji Otani, 1997, 100% silk.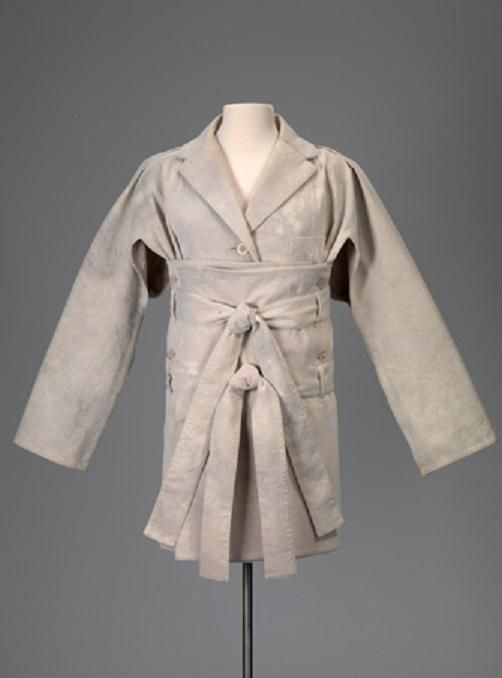 Cloud series jacket designed by Issey Miyake, fall/winter 2000/01.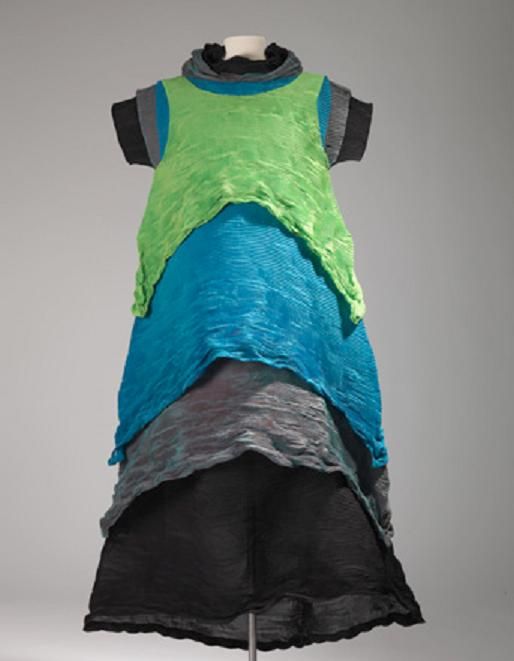 Bouncing dress designed by Issey Miyake, 1993.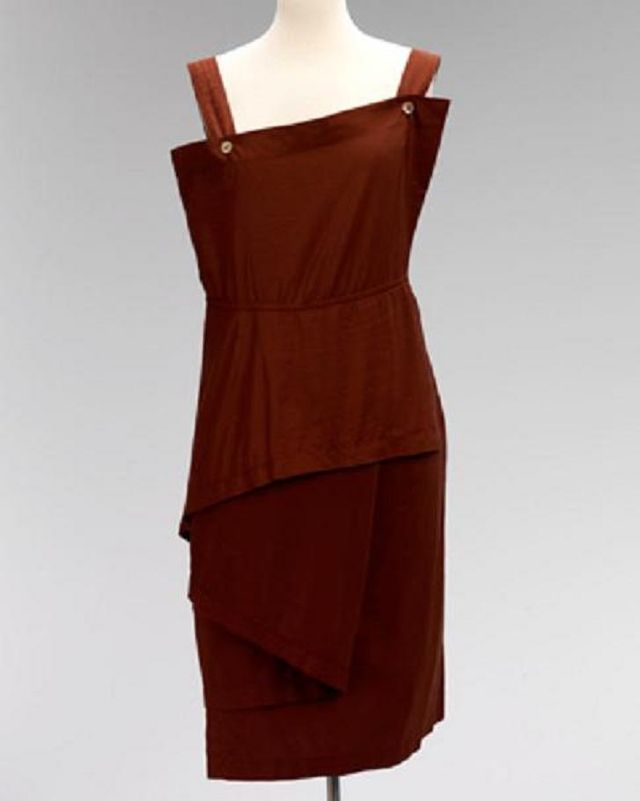 Burgundy jumper designed by Yohji Yamamoto, 1988/89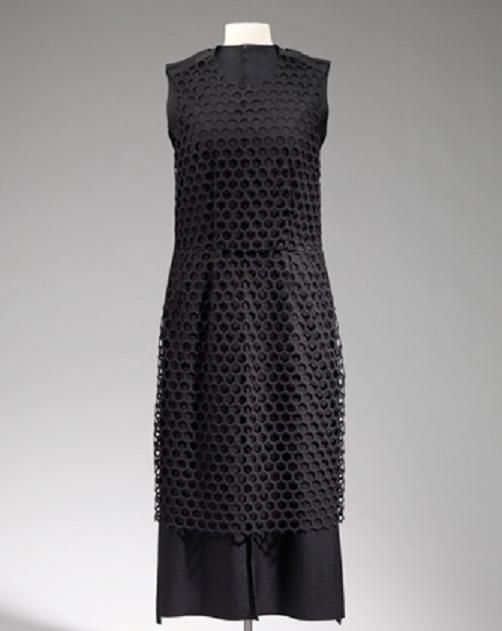 Apron dress (front) designed by Rei Kawakubo/Comme des Carcons, spring/summer 1999.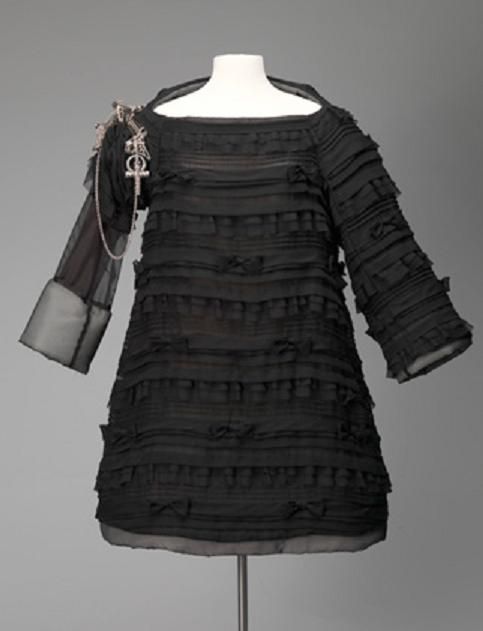 Broken bride dress and boots designed by Rei Kawakubo/Comme des Carcons with Bijou de Poche No. 53 (Safety Pin Brooch No. 53). Christian Astuguevieille. Fall/winter 2005/06.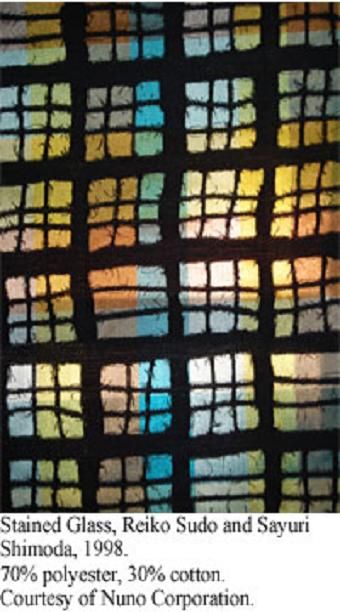 Stained Glass, Nuno fabric designed by Reiko Sudo and Sayuri Shimoda, 1998
70% polyester, 30% cotton