Keep fabric steady while ironing with a magnet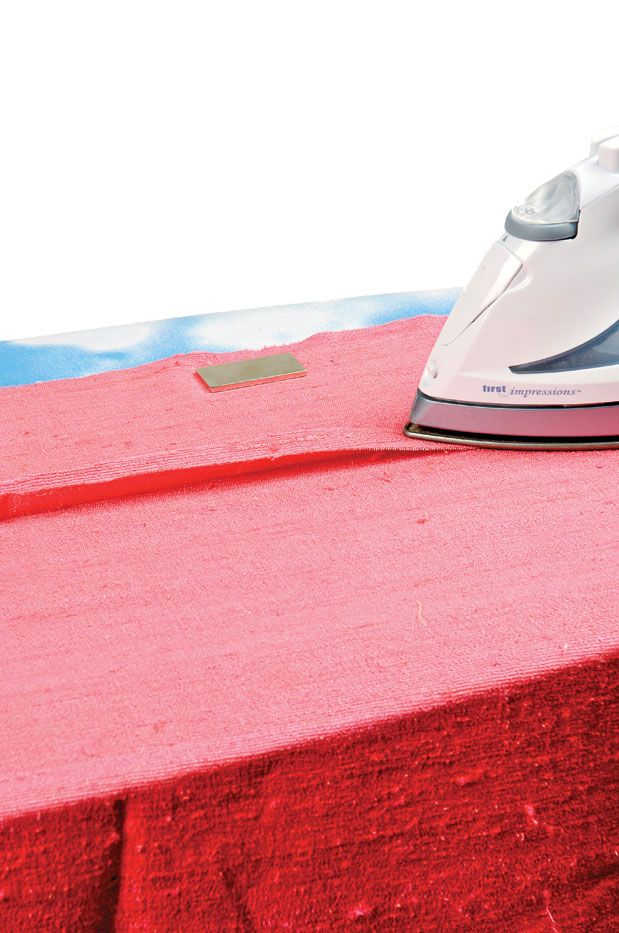 When pressing large items, the weight of the fabric hanging off the ironing board tends to pull the rest of the fabric off as well. Because most ironing boards are metal, I use a strong magnet (available inexpensively at electronic-hobby shops and K&J Magnetics, KJMagnetics.com) to hold the fabric to the board. The magnets
I use are 1.75-inch long, 1-inch wide, and 0.5-inch thick, but they're available in a variety of sizes. They hold the fabric firmly-right through the fabric and the ironing board cover-but are easy to move and don't damage the fabric.
-Susan Nunn, Raleigh, North Carolina
Do you have a good sewing tip? Send it in, and we'll pay you if we publish it in Threads magazine. We'll also select the cleverest tip in each issue, and the winner will receive a gift package from Taunton Press including Threads DVDs and other instrucional sewing books.
Send tips to:
Threads Tips
POBox 5506
Newtown, CT 06470
or by email at:
ThreadsTips{at}taunton{dot}com