Project Runway Episode 10 – Talk to me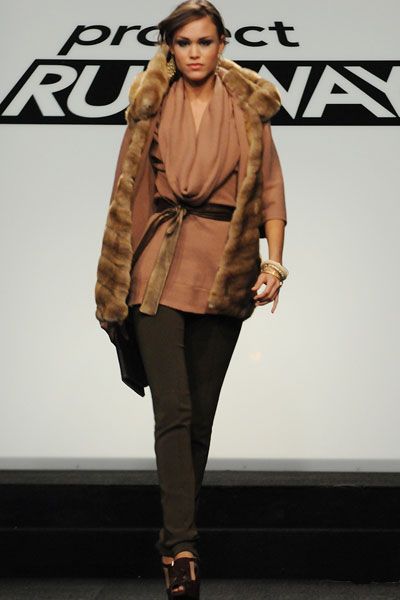 Last nights challenge was to design an ensemble inspired by a location. But the challenge was more like comedy when Logan channeled the late Sonny Bono as the embodiment of his Hollywood inspiration. Nicholas chose Greece but made an Egyptian mummy-wrap top. And Christopher's guardian angel saved him yet again from judgments of "wishy-washy," "without fantasy," and "just ugly."
Nicholas set out to design something with perfect fit for a fashion forward younger woman—he missed his mark and was eliminated. His ill fitting pants were unfortunately also not flattering and the bodice looked like a mummy wrap. Michael Kors said, "The only Greece in this outfit was a song." The best the judges could say about Logan's Hollywood effort was "These are just clothes, they're not fashion." "Jeans and a T-shirt just don't cut it."
If last night is any indication, I'm looking for a woman to win this year. I'm reminded of the song the strippers sing in the Broadway production "Gypsy" when they advise the young Gypsy Rose Lee "You gotta have a gimmick." Last night the ladies had the gimmicks—Gordana's necklace, Carol Hanna's braided straps, Althea's leather shorts and chiffon blouse, and Irina's winning chevron backed fur vest. There was a little cliché woven in there but every one of their designs was wearable. Nina kept asking for fantasy and Michael wanted fashion, I felt like I was looking at versions of things I've seen before but they were beautiful.
There aren't any strong personality players left this season and that tames down the show. But if you stick around and watch the after Project Runway program Models on the Runway you'll see personality types unlike the designers in this or previous seasons. Can you imagine spending your whole week getting ready for a seconds long performance that could set the course of your life? What do you think? As Tim says, "Talk to me."
Until next time….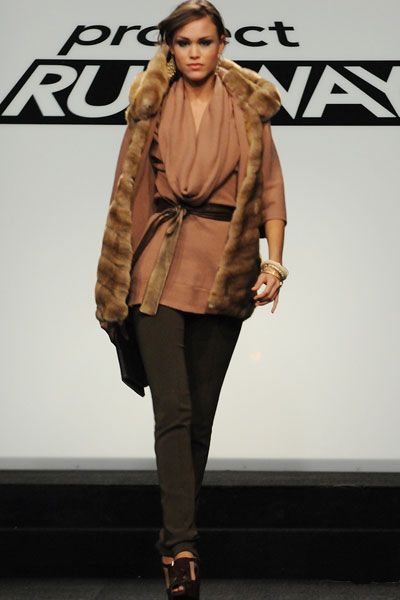 Irina's location was Aspen. Of her winning design the judges said, "On a limited budget you made us want to sip champagne in a ski lodge." Irina has won three challenges.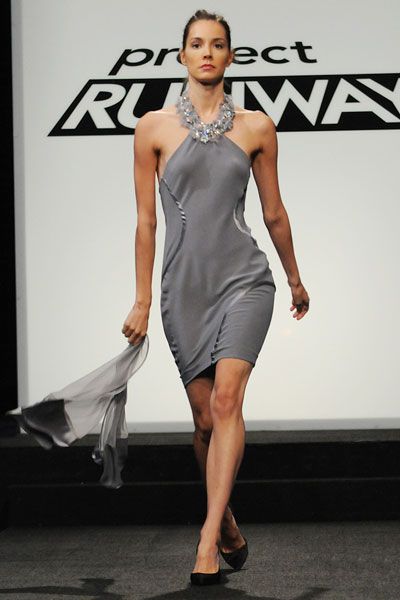 Gordana's New York dress was praised as beautiful, urban, sexy, and very Park Avenue.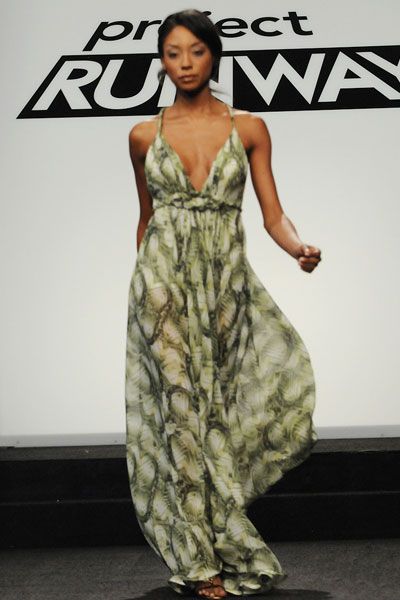 Carol Hanna's Palm Beach was praised for its perfect fabric and ability to go casual or formal.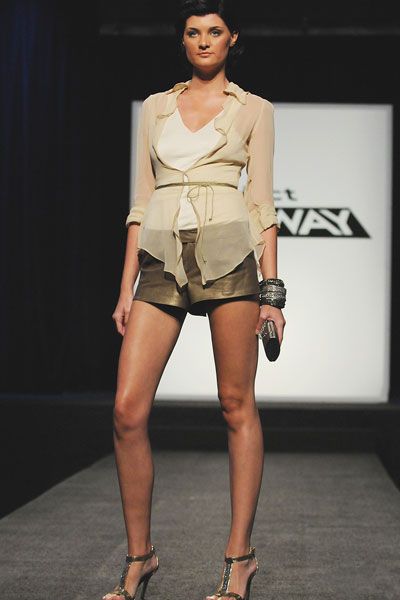 Althea took us to St. Tropez in bronze leather shorts and a chiffon top.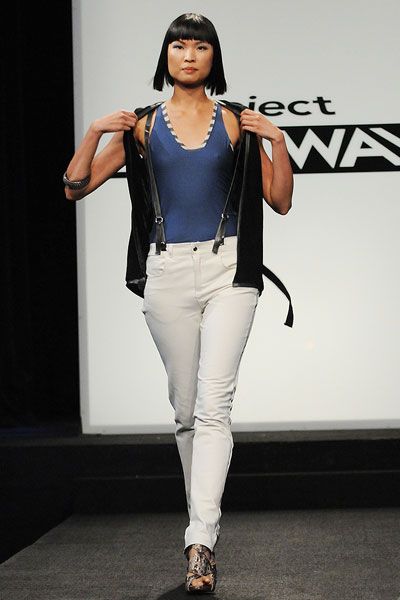 Logan's Hollywood design inspiration channels the late Sonny Bono.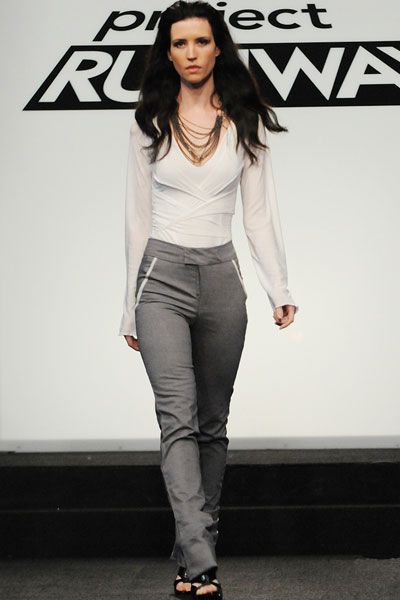 Nicholas chose Greece but made an Egyptian mummy wrap top.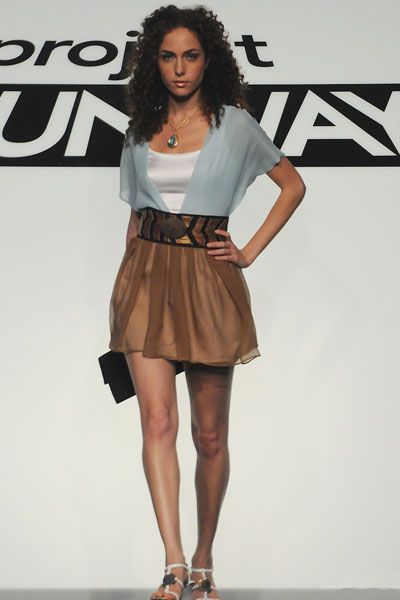 Christopher's guardian angel keeps saving him from the judge's comments of "wishy washy," "without fantasy," and "just ugly."