Project Runway Episode 11 – Make it feel good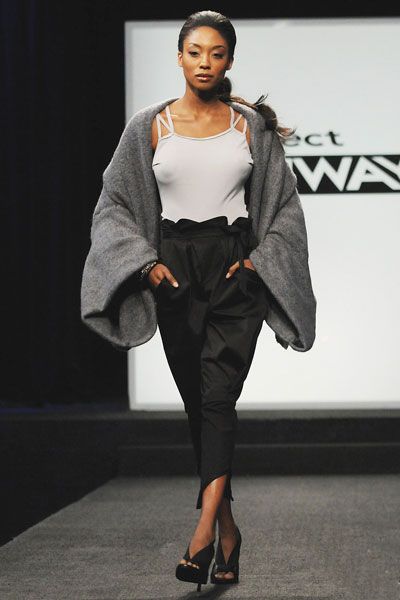 Lined up on the stage were previous winning or outstanding ensembles, one for each designer. Their challenge was to use that design as the inspiration for a complementary companion piece. As the designers are eliminated I enjoy the chance to see more of how each garment is developed. Each week as the designs unfold, I try to find a common characteristic in the designs. This week, about a third of the way through the runway presentation I realized that none of these clothes were comfortable. Something from each one kept it from feeling good. I'll explain.
Althea won the challenge with a paper bag waist pants and an oversized sweater. The judges praised the construction and proportion and said the sweater was architecturally strong, yet cozy and comfortable. Irina continued her Aspen look with a voluminous sweater over a tiny strapless dress. The dress looked like a saloon girl's brocade corset—Nina called it cheap looking, but they praised the ensemble as uptown chic, elegant yet cozy, millionaire arm candy. I think both outfits are useless. The oversized cuffs make it impossible to wear while eating and impossible to get into a coat arm.
Christopher's dress looked like an unmade bed with a pile of whipped cream in the middle. Heidi likened it to bed skirts. But it had two major flaws: the proportions made the model look like she was standing in a hole. And when the model walked the middle poof moved like an apron full of potatoes.
Clearly, the best use of fabric was Carol Hanna's layering black chiffon over pale green charmeuse. The effect was enchanting, but the bodice moved independently of the body, which greatly diminished the charm and comfort of the dress.
For me, the biggest discussion of the night regards the last two designers left standing: Logan and Gordana. I don't know how Logan could have made his dress uglier. It reminded me of a jogging suit with night lights all over the skirt. I could feel those zipper teeth pulling hair. I agreed with the judges, it did look like a student fashion project. However, I didn't agree with the judges about Gordana's design. They were particularly brutal in their criticism. Heidi called it old, drab, and sad. Nina thought it looked dated. I'm not a fan of the Elvis collar and the jacket did look a little limp (an unfortunate by-product of deconstructed edges), but both the skirt and jacket had some very nice lines. The skirt had horizontal tucks down the length, and the jacket had a number of beautifully flattering seams. I thought it was a very sophisticated companion to her best look dress.
Which of these garments would you want to wear?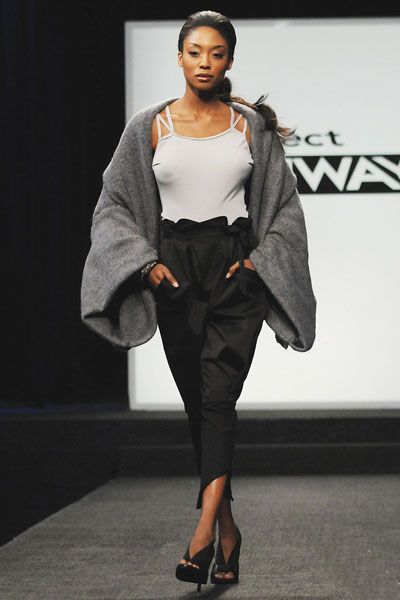 Althea won the best design with her oversized sweater and paper bag waist pants.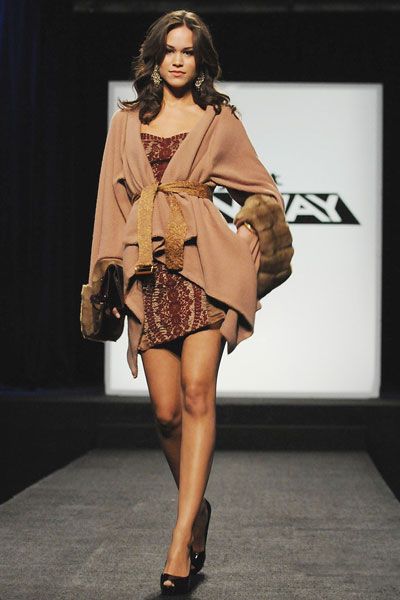 Irina continued her Aspen look from last week with a tiny strapless brocade dress and voluminous sweater.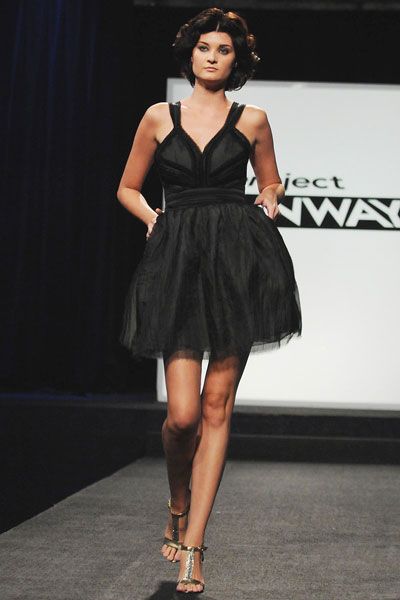 The judges praised Carol Hanna's dress for its pockets and quiet elegance and her brilliant use of chiffon over charmeuse. They said, "We could all wear that dress."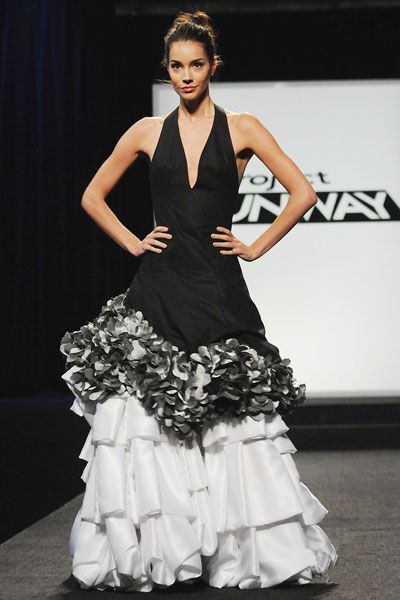 Christopher's dress had no favorable comments. Irina asked, "Why is one dress throwing up the other?"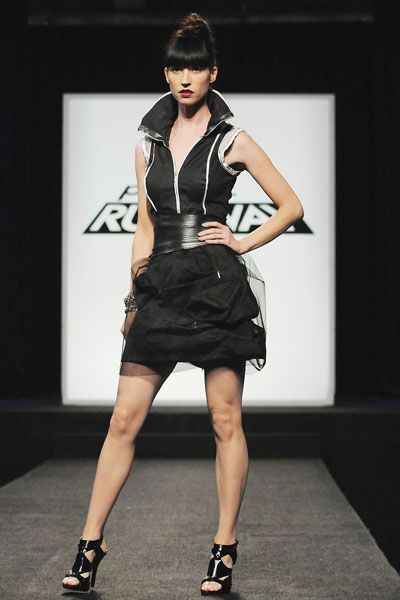 This dress sent Logan home. One judge said it looked like Space Odyssey 2001.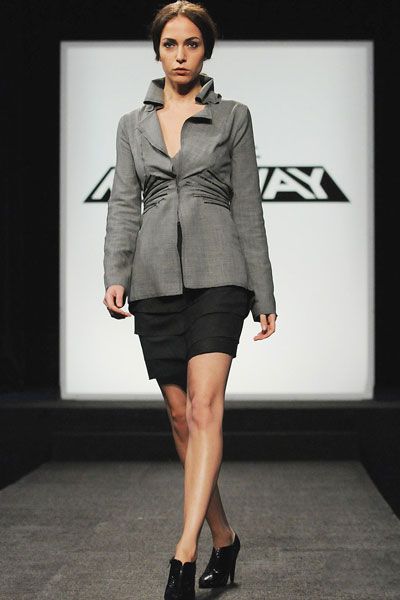 The judges weren't fans of Gordana's outfit, but it has nice details and is the most comfortable of them all.