Have you ever wondered about the origins of the wedding gown?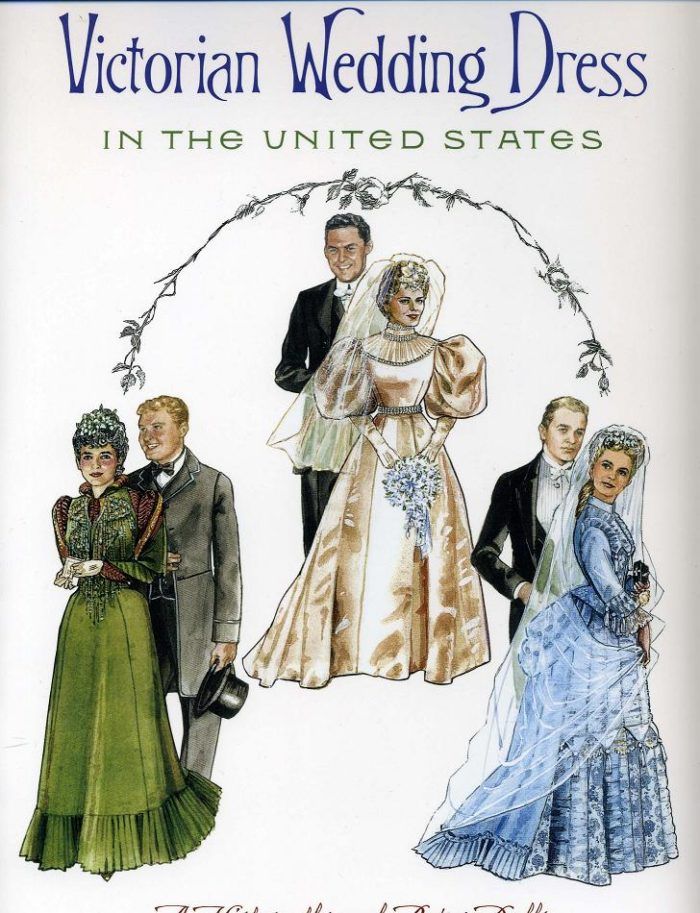 Remember playing with paperdolls when you were little? My friends and I spent hours dressing and undressing our paper dolls, changing their outfits for every imaginary occasion from grocery shopping and cleaning the imaginary house to attending grand balls and holiday parties.
The line of paperdoll books published by Texas Tech University Press chronologically depicts the history of various eras in America fashion. The latest is Victorian Wedding Dress by fashion illustrator Norma Lu Meehan and costume curator Mei Campbell. This fascinating soft-covered book illustrates the evolution of the wedding dress in the US from 1859 to 1899 using paperdoll clothes to illustrate the changes. Today's brides ( currently a $160 billion industry) may be surprised at the wedding dress's humble beginnings.
The authors have drawn upon collections at the Northern Indiana Center for History and the Museum of Texas Tech University. The beautifully illustrated book includes three female paperdolls and a number of dresses for each. The dresses are supported by detailed yet personal historical text sharing factual details about the dress and the woman who wore it. Three male paperdolls make the wedding complete!
Although this is a book that would delight an older girl (none of the dolls or dresses are perforated and have to be individually cut, so this is not a book for a young child), adults who leave the book intact will find it just as appealing and informative.
Other paperdoll books include Amanda Goes West, a journal of fashion history from 1838-1890; Amanda's New Life, covering 1843-1862; Amanda's Home on the Range, covering 1862 through 1890; Collection by Design, a history of costumes from 1750-1900; and many others. All of the books are based upon actual journals and other factual historic information, and all of them give the reader a personal insight into the lives and fashion of early settlers and other historical women in the US.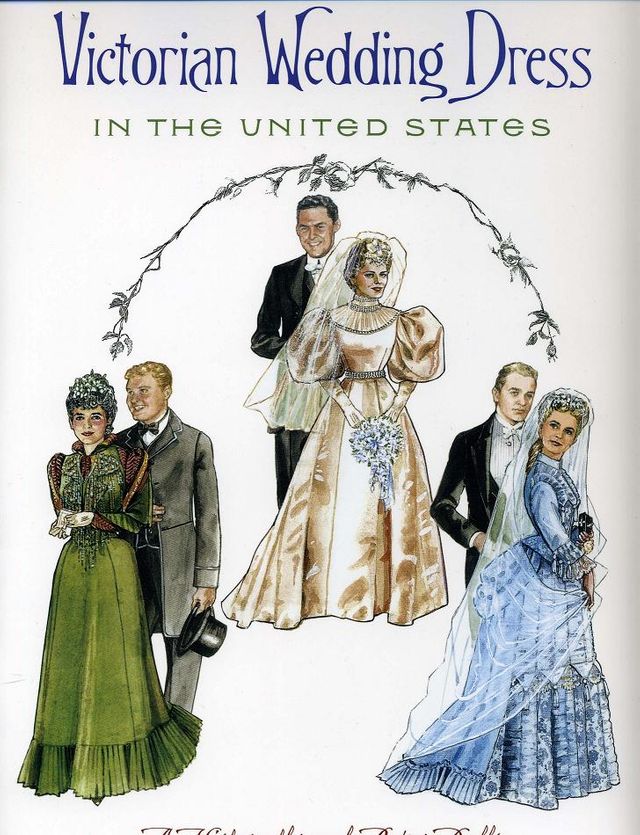 Victorian Wedding Dress in the United States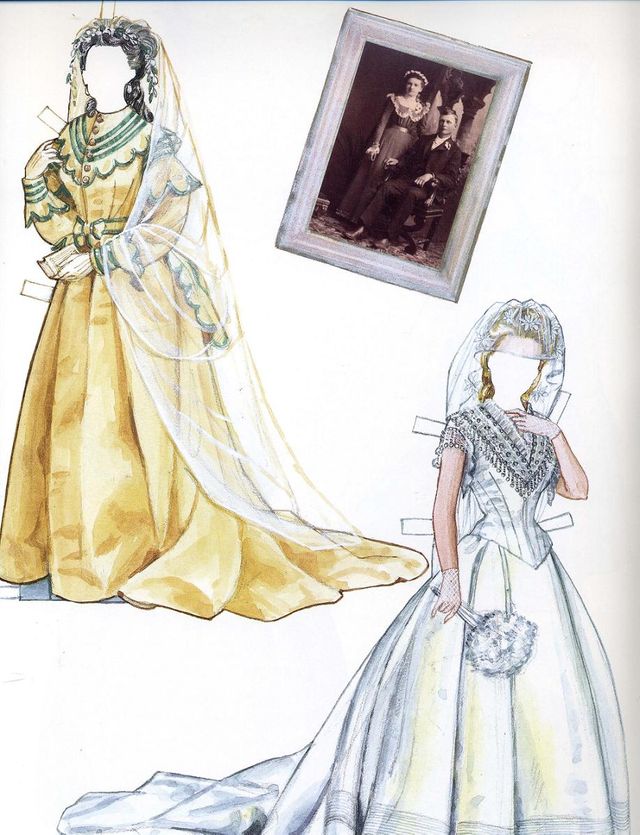 1863 two-piece, beige, brilliantine wedding dress, and 1859 two-piece, ivory faille wedding dress.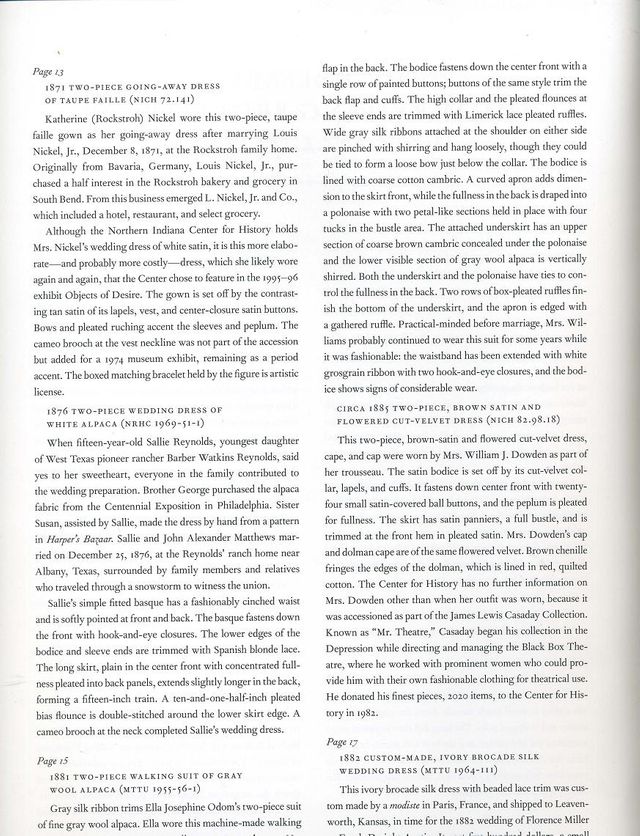 Each dress is described in great detail including the facinating history behind the dress and the woman who wore it.