Project Runway Episode 13 – Feel the Burn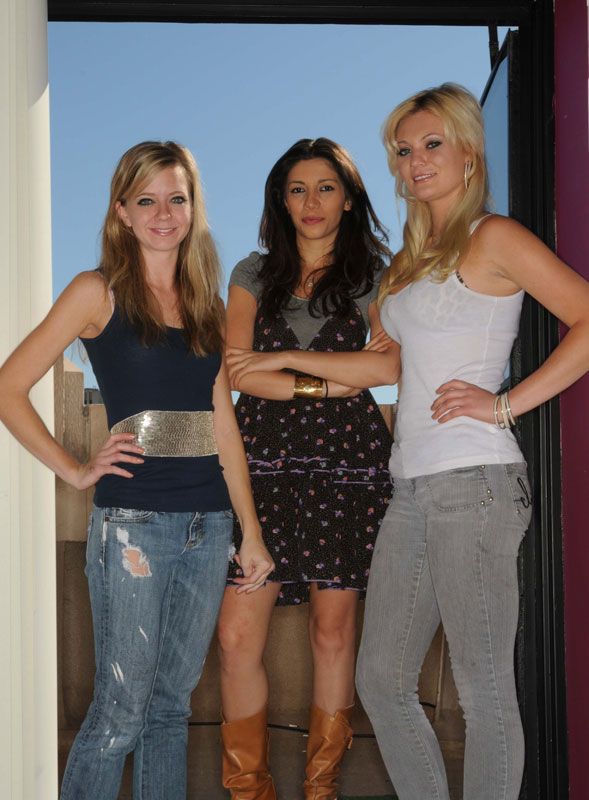 Several questions come to mind: Are the designers paid during the time they're on the show? Are they paid during the design/development time they build the clothes for their Bryant Park debut? We're told they get $9000 to put their show together. That works out to $750 a garment, an amount of money that enables some very nice special details, and gives the designers considerable creative freedom—unless they're expected to live off it too.
Let's look at the pressure they're under. They've just come through a stress filled 13 weeks of ridiculous deadlines, limited funds, living with strangers away from home, and fighting for their life's dream. This is serious business. I wonder if the limited time frame keeps their designs from getting overworked or tired. Still, I can't help but also wonder if more time would improve the designs. I also question the last minute 13th design. However, as I recall over the seasons, those last minute extra projects are often the best in the line. I imagine they have to work night and day to make the deadlines. I know from personal experience how staggering a project of this proportion can be at the onset. Even if they could physically sew each ensemble in a week, there should be considerable development time. Just think of the draping, fabric buying, and experimenting that needs to occur before they are ready for the runway. This is like the design Olympics for these three people.
Watching the designers brings known realities to mind; perhaps the most important is the need for sewers to compete. There are challenges going all the time, some local and some national. If, for some reason, you don't have the option to compete, at least get your work on display—for several reasons. One, when you know people are looking inside your clothes, you'll pay more attention to the details you put into them. Even if you're using a commercial pattern, you will aim to take it further and add your own touch when you know your work will be inspected. I guarantee you'll make a better garment. Two, when you compete on a regular basis, over time you'll develop a collection of your own. This can be used to market yourself, teach others, or team with others for a fund raising fashion show in your community. Threads has online challenges all the time. The American Sewing Guild has local and national challenges. Check out Make It With Wool, and what's going on at your local fabric or sewing machine dealer. State and county fairs also have some challenging competitions. Look for opportunities to stretch your skill. It is a win-win venture: You get beautiful new clothes, your sewing improves, and you give to someone else too.
Meanwhile, Carol Hannah is really taking a beating. I hope she doesn't just collapse before this is over. For the life of me I can't decide who I want to win. You've given so many good thoughts about this season, any last minute thoughts? Only one week to go! Until then….