How to Make Loops in Soutache Braid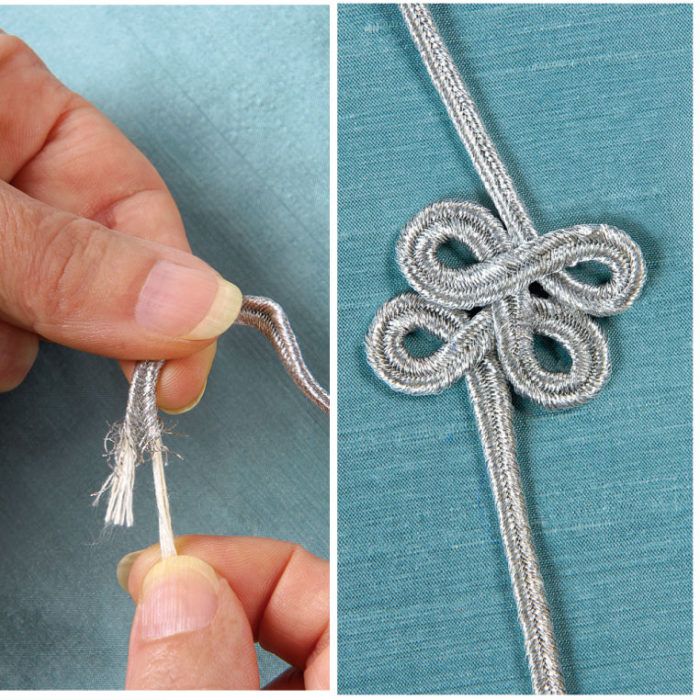 In the current issue of Threads, you'll find great ideas on how to use the many and varied trims that are available today. One of the trims that can be found on many holiday decorations and garments is soutache.
Soutache is a narrow braid woven into a herringbone pattern around two strands of piping inside the braid. It comes in lots of colors and fibers. It's used to create decorative details on garments and is often applied in intricate looped motifs. Creating the loops can be a little tricky, but with this tip, your loops will lie perfectly flat.

Care: Soutache is available in a variety of fiber types. Follow the manufacturer's care instructions.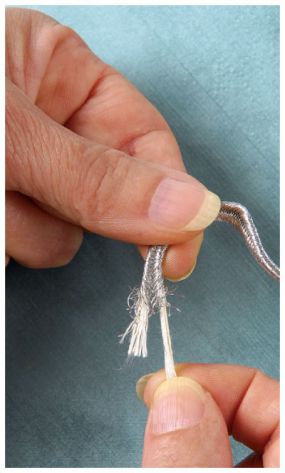 1. Expose the inner cording. Unravel the soutache at the end to expose the cording inside.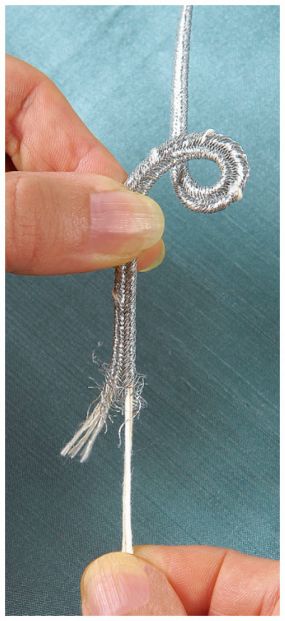 2. Pull the cord. Holding one cord firmly with one hand, gently push the soutache away from you with the other hand, pulling the cord toward you. A loop will begin to form.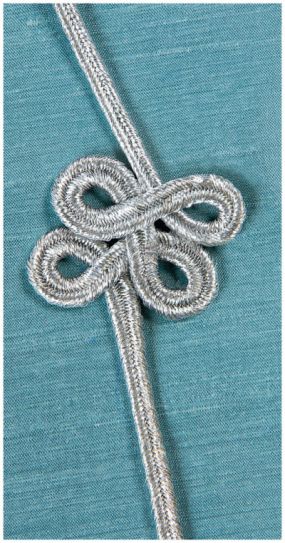 3. Position the loop. Push the loop up the soutache by gently nudging it up the trim. Secure it with a pin. To loop in the opposite direction, pull the opposite cord and repeat. Secure the loops with fabric glue, and sew them in place by machine or hand.
For more tips and tricks on working with trims, check out "All the Trimmings" by Carol Zentgraf in Threads issue #146.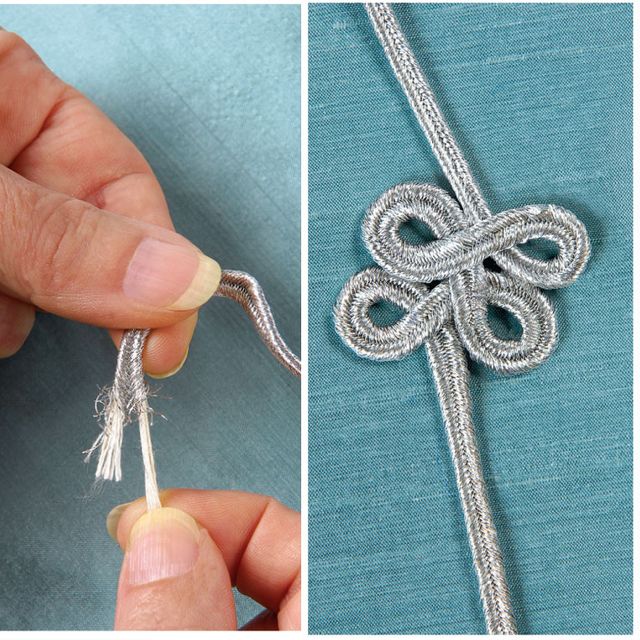 Pull the inner cord of soutache trim to create loops.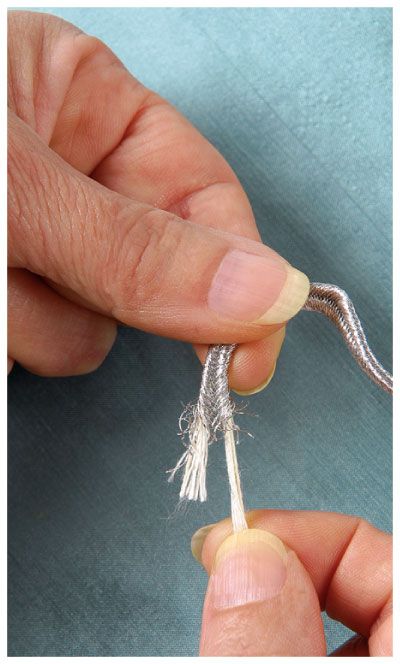 Losen the trim's threads on the end to expose the cord and pull it.