Project Runway Season 6 Finale – Tim has a meltdown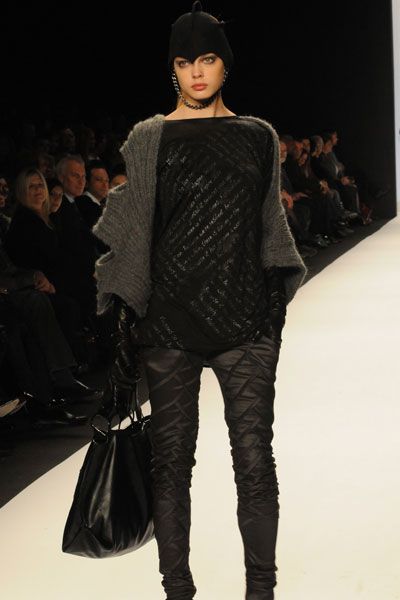 Before the first garment entered the runway, our normally calm and collected Tim Gunn was going into panic mode because the models weren't ready. But somehow from the stage it looked like everything went off without a hitch. Rerun the episode online if you didn't see it and listen to all of the pros and cons from the judges, but only here will you will you read our well versed evaluations.
Althea's presentation was a display of extremes in my book: Everything was either too much, too large, too small, or missing. Who ever thought a sweater could be uncomfortably large? But I thought hers were, with sleeves over the hands and necklines falling off the shoulders. Sometimes an oversized look is sexy but these were so oversized that they were like crawling under a tent. Althea does have a talent with pants, from shorts to harem style.
I thought Carol Hannah won the Bryant park event. The only garment I didn't like was the bright blue cape with the black shorts. I loved the last pale gold gown, which fit right into her own description of her line as "part Gothic architecture and part fairytales." Poor little thing does get the award for tenacity; she really did hang in there when she was sick and pulled herself through it. She produced a beautiful and original line of dresses.
Throughout the season, Carol Hannah and Althea seemed to fly slightly under the radar. When designers are just passed on to the next round, even though they're safe, they aren't getting exposure. From a self marketing standpoint, it's better to fight it out at the bottom (like Christopher did) for a fourth of each program than disappear. Interestingly, for as much as I enjoyed Carol Hannah's show and her obvious skill as a designer, I think the blue dress/tunic she was wearing influenced the judging negatively. It was too strong for her–too much dress, too much color, and too much style, all of which overpowered her. A softer color and a little less volume would have made her look stronger.
I learned some things from Irina. The judges remarked that an almost all black show isn't good; Nina remarked that black didn't get on too many magazine pages. One reason is because you can't see detail in the black. But I realized, as I was watching, that the viewer also starts fading out the people who are all dressed in black after awhile. Hmmm, I wear a lot of black, maybe I should restyle myself. I realized about half way through Irina's show that she only had four dresses and everything else was some sort of wrap. She's a coat designer. She talked about structured draping, the judges talked about her talent of mixing tailoring with draping. I believe the structure she's getting in her draping comes from coat weight fabrics. After all of the mumbling about Althea copying Irina, the interwoven tucks/pleats on her 13th garment (and also used on the long black gown) are in no way original. One thing for sure though, Irina was a presence throughout the season, she won several episodes and consistently delivered a good product even though it might not have been my favorite.
Now tell me what you thought. I'm already looking forward to meeting back here in January for our take on season 7. Until then….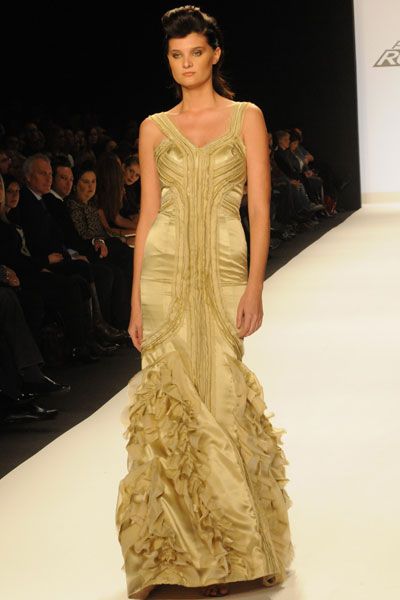 Carol Hanna's finale dress had a nice balance of everything: great lines and shape, formal but also alittle bit raggedy and very feminine.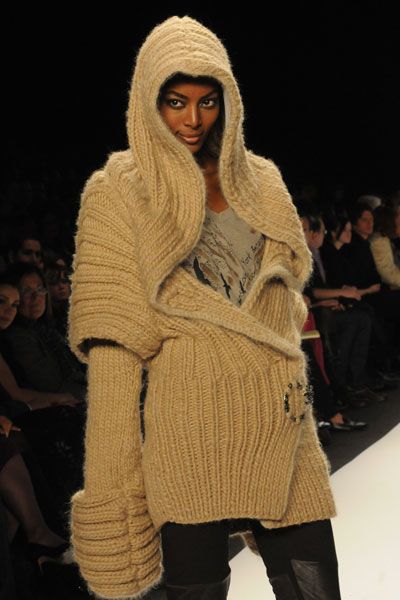 Here is Another oversized sweater, this time from Irina's collection.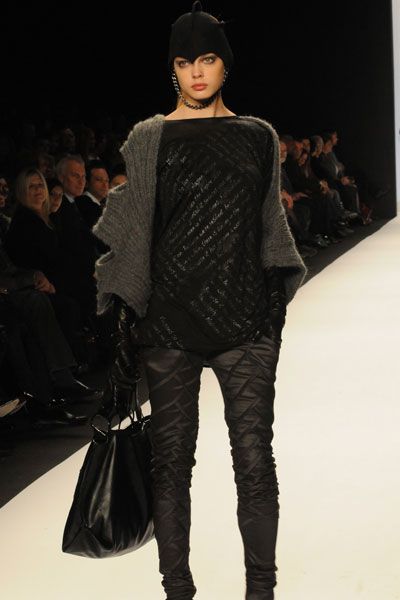 Irina produced several beautiful ensembles, but this sweater was a good idea that didn't quite hit the bullseye.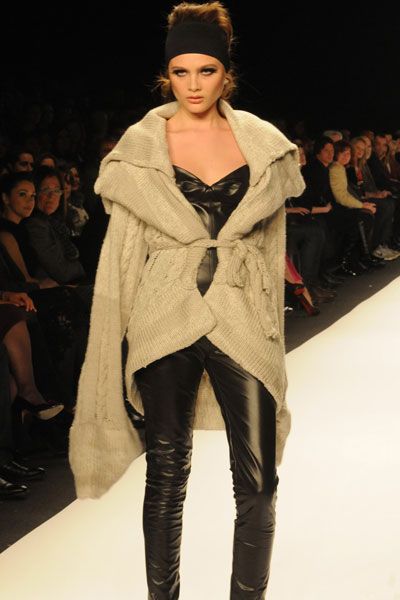 Mammoth sweaters have become a theme for both Althea and Irina--this is too much sweater.