The Trousseau of the May Queen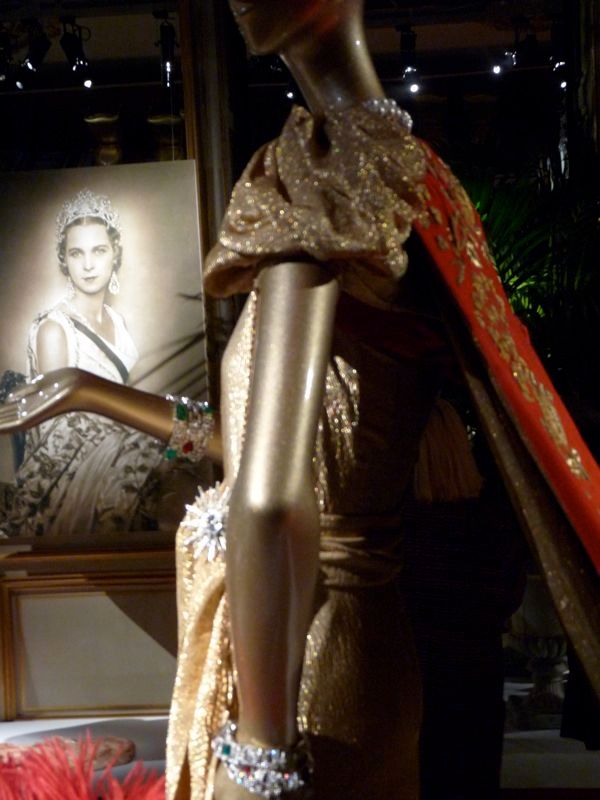 The big Vionnet exhibition in Paris at the Musée des Arts Decoratifs is, deservedly, attracting lots of attention. It presents a spectacular overview of Madeleine Vionnet's brilliant career. But, there's a complementary exhibition in Paris at the moment as well: the trousseau of Italian princess Marie-José of Savoy at the Mona Bismarck Foundation Paris Cultural Center. It has been little publicized, but it's equally stunning.
Fortunately, my friend Didier Ludot (he of vintage couture fame), mentioned it to me when I was with him the other day in Paris, saying what a perfect addition it would to the Vionnet exhibit. Both exhibitions focus strongly on gowns of the 1930s, after all. My goodness, was he right! You'll see by the photos below just how special the exhibit is.
I have a feeling that the beautiful Marie-José of Savoy was the Princess Diana of her day, and the gorgeous garments (all sewn in Italy, in the manner of the French haute couture) from her trousseau in the exhibit are what she wore after her 1930 wedding to Umberto II until she left Italy in 1946, after World War II. Fortunately, her attendants had carefully packed away her finery, and 60 years later, the gowns are still in perfect condition.
Marie-José, Belgian by birth, was groomed early on to be the bride of the future king of Italy. Her husband served briefly as King Umberto II (after the abdication of his father), until Italy voted to become a republic (no longer a monarchy) after World War II. Her reign was brief—from May 9 until June 2, 1946, and for that reason, she was known as the May Queen. As she said rather touchingly, "I was called the May Queen. It is a name which does not displease me . .…
Start your 14-day FREE trial to access this story.
Start your FREE trial today and get instant access to this article plus access to all Threads Insider content.
Start Your Free Trial
Already an Insider? Log in