Machine Quilt a Supple and Stylish Garment, Part II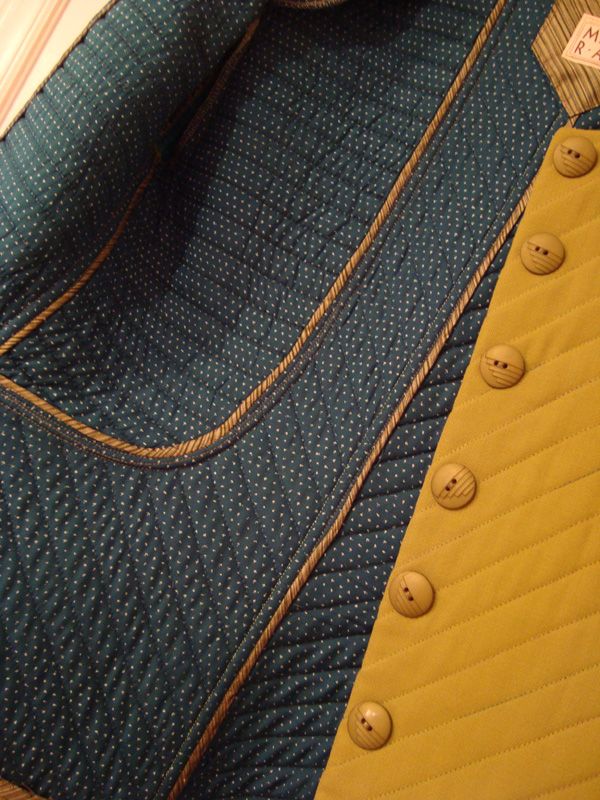 Many of you wanted to hear more in response to my previous post about quilting a garment. That post addressed the basics of choosing fabric and batting and how to press and stitch for optimum softness. Here are some tips on how to finish the seams. But first, some of you wanted to know which pattern I used for the jacket. I made that jacket quite awhile ago for an article that appeared in Threads Issue #100, pp. 52-54, "Binding Notched Collars," in which I showed how to finish the edges of a notched collar jacket without adding a facing or interfacing. (If you don't have the issue, it can be found on the new Archive DVD). That pattern is no longer available, but I did a little research and found a few examples of jackets with those same princess seam (shoulder to hem) style lines in the back, so check these out: Vogue 7975, Vogue 1040, Simplicity 2810, Simplicity 3628, and New Look 6610.
My Favorite Ways to Finish the Seams on an Unlined Quilted Jacket
The Serged Flat Fell Seam Finish:
Sew the seam right sides together, press the seam as you've sewn it, press both seam allowances to one side (usually toward the back of the garment to be consistent); trim the under seam allowance to about 3/16 of an inch, serge the remaining seam allowance, press the garment from the right side to ensure the seam is pressed flat, and topstitch on the garment's right side, ¼ inch from the seamline.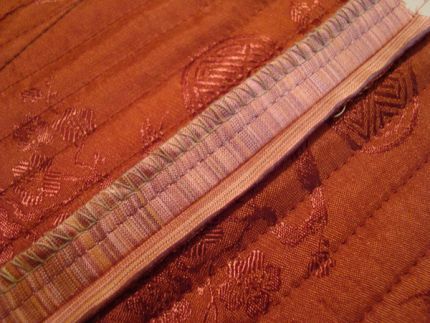 Trim away one seam allowance and serge the other.
Press the serged seam over the trimmed seam and top stitch on the right side of the garment, 1/4 inch from the seamline.
The Hong Kong Seam Finish:
This is a couture technique and a beautiful way to finish the seams on…
Start your 14-day FREE trial to access this story.
Start your FREE trial today and get instant access to this article plus access to all Threads Insider content.
Start Your Free Trial
Already an Insider? Log in