What's your advice for Fancy Fabric Sewing?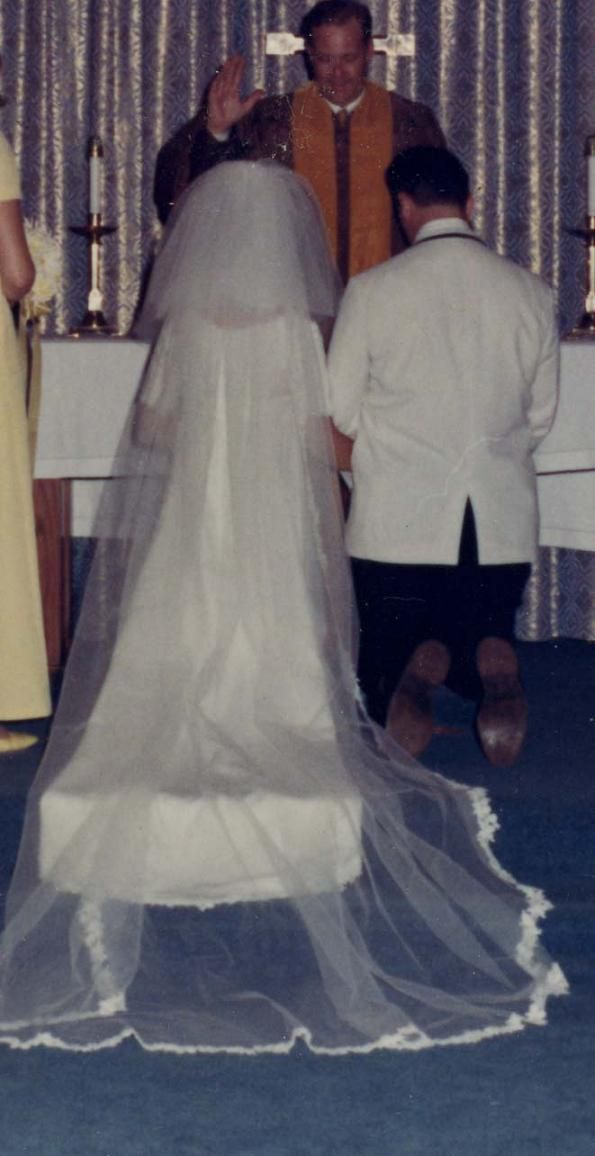 Sewing with fancy fabrics can be intimidating because these beautiful fabrics are usually considerably more costly than "every-day" fabrics. When you've paid $50 or more for a yard of fabric, you don't want to make any cutting or sewing errors.
I'll share my fancy fabric advice, and I hope you'll share yours as well. And don't forget to enter the Threads Fancy Fabric Challenge.
Although it was over 41 years ago, I remember my first foray into really expensive fabric as if it were yesterday, largely because my family continues to remind me of the experience, usually when someone in the family is getting married.
I decided to make my wedding gown, and traveled to the famous fabric district in New York City to find the most exquisite fabrics I had ever seen. (As a kid, Woolworth's was my "fabric store.") I wanted a long train with an even longer veil ala Maria's wedding dress in "The Sound of Music." I determined my fabric requirements at home after careful (or so I thought) measurement. I was using a pattern for the dress, so that was easy to calculate, but I needed to create my own pattern for the train and veil. My plan was to have the train begin at arm level and extend 2 feet below the bottom of the dress; the veil was to extend 2 feet beyond the train. My measuring dilemma began when I mixed yards and feet.
For the train measurement, I started at the center back of the dress from the location I wanted the train to begin and measured to the hem in yards–let's say 2 yards. But when I added the 2 feet for the train to extend past the hem, in error I added it in yards, and determined that I would need 4 YARDS of fabric for my train. Then, when I calculated the veil measurement, I simply added to the already incorrect train measurement. I estimated that I needed 2 feet from the top of the train to the top of my head and 2 feet for the extension beyond the train at the other end. I also added an extra foot for good measure. But, instead of adding 5 feet, I added 5 YARDS to the train measurement resulting in 9 yards of extremely expensive tulle.
When the dress and veil were finished, I had yards and yards of extra tulle. Tulle is not the kind of fabric you use to whip up a summer dress or winter jacket, and I didn't have room to store it for a future creative whim. I ended up making lots and lots of expensive, white tulle dish-washing scrubbies! For years my husband and I used one as a "bow" on just about every package we ever wrapped–with a note of explanation. After a year or two they were gone at last, but as I said, my family doesn't miss the chance to remind me of my blunder!
So, my fancy fabric advice is not to rush when you determine your fabric needs. Check your measurements very carefully, and then check again. Measuring mistakes are a problem for any sewing project, but they can be extra costly when using expensive or delicate fabrics.
What advice can you give from your experience working with fancy fabrics?