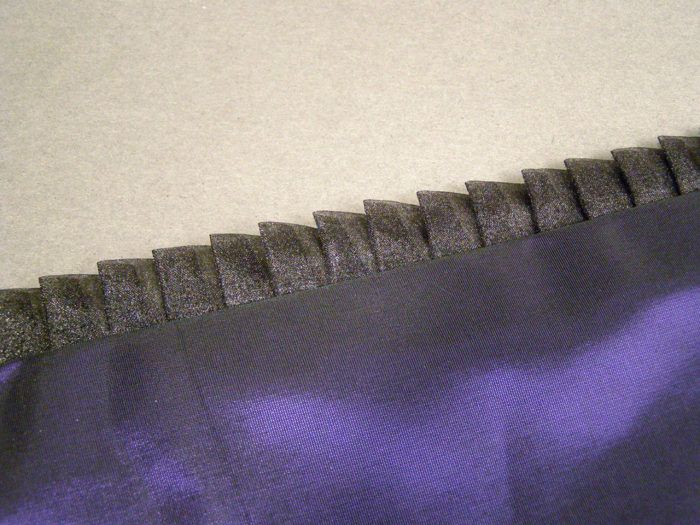 Recently I needed a small amount of black polyester organza pleated edging to trim the lining of a fur coat I was working on. Usually, I cut strips and send them out to the pleater's, but this was such a small job that it was more cost-effective to do it in-house. So, I dug my "perfect pleater" (a device made from fabric that is stiffened, and features slots to form knife pleats. It looks like those Levelor Mini-Blinds one sees still in windows all across the country) out of the drawer and set to work.
The success of a pleated edge is uniformity. When I began, I was having a problem with that, because of the polyester-natural fibers work so much better in the perfect pleater.
For those who have worked with polyester organza, it can be quite lively-it has a lot of spring. Once pressed, it will take a pleat, but wrangling it into the pleater, and keeping it in place until I could press it was tricky. Thus, I developed the following technique to solve this problem.
1. Draw a line with permanent marker on the pleater, so you have a guide to work from.
2. The pleats I decided on were 1/2″ apart, which meant that I would be using every other slot on the pleater-the slots being spaced at ¼" apart. The finished height of the pleats will also be 1/2″. Cut strips from posterboard, 3/4″ wide. I'm using two different colors here, so you can see how this process works-in your workroom, you can use any color you have at hand.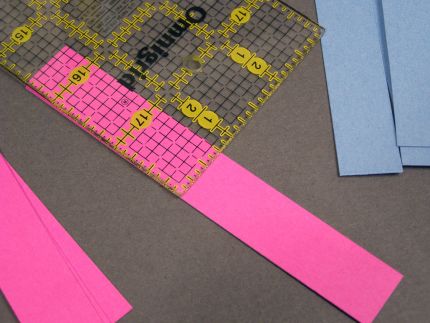 The reason the strips are 3/4″ wide, is that when they set into every other slot in the pleater, you can still see your guideline.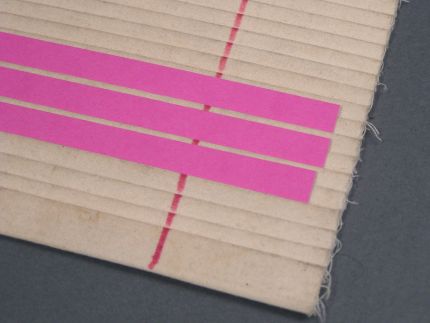 3. Tear the polyester organza into 2 ½" wide strips and press them in…
Start your 14-day FREE trial to access this story.
Start your FREE trial today and get instant access to this article plus access to all Threads Insider content.
Start Your Free Trial
Already an Insider? Log in