Book Giveaway – The Complete Photo Guide to Ribbon Crafts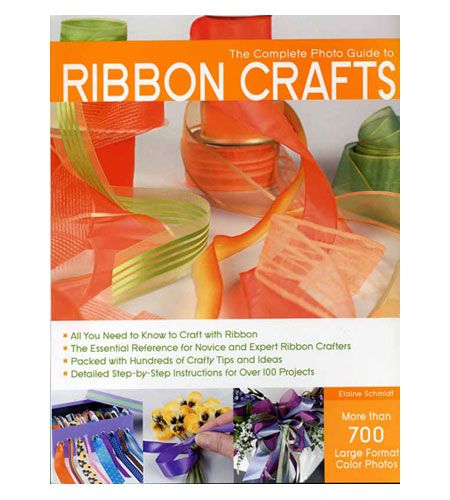 Ribbon can enhance almost any craft project, making it unique and fabulous. In The Complete Photo Guide to Ribbon Crafts, Elaine Schmidt provides a variety of ribbon crafting techniques to help add that "extra something" to any crafting project.
In this book from Creative Publishing International, Elaine Schmidt provides readers with 700 color photographs to step them through a variety of ribbon craft projects such as bow-making, accessorizing, and embellishing.
Schmidt starts by explaining the history of ribbon–did you know that ribbons are one of the oldest materials used for embellishment and decoration? Then, she moves on to describe various types of ribbon, such as taffeta, satin, and jacquard.
The real fun begins when Schmidt explains how to incorporate ribbon into a variety of crafting projects. There are more than 20 different types of bows alone that can enhance crafts, gifts, and accessories. If you seek more creative endeavors, there are also instuctions for how to crete ribbon flowers, trims, and tassels, and even ribbon accessories for your hair, shoes, and jewlery.
In Ribbon Crafts, Schmidt shows how fun and easy ribbon projects can be, and the possibilities are endless. Each project can be creative and unique, and these projects are meant to inspire creativity among children, teenagers, and adults. Anyone seeking to add some personality or individuality to a crafting project wiill definitely enjoy this book.
To enter to win a copy of the book, FIRST CHANGE YOUR AVATAR associated with your Threads ID from one of our stock images to one of your own. It can be a picture of you, something you made, or even an illustration. If you already have an avatar with an original image, you can enter the drawing now by simply leaving a comment.
To change your avatar, click on "My Threads" above. Next, click on "Edit My Settings" in the upper right corner of the window. Then, click "Change Your Profile Image" and upload the image of your choice from your computer. The image can be up to 4 MB or 1,200 pixels.
To enter the drawing, leave a comment displaying your new avatar.
Leave a comment on this post before the deadline—11:59 pm, Wednesday, December 30, 2009—and you could be one of the TWO lucky winners who will be chosen at random and announced on Thursday, December 31st.
Good luck!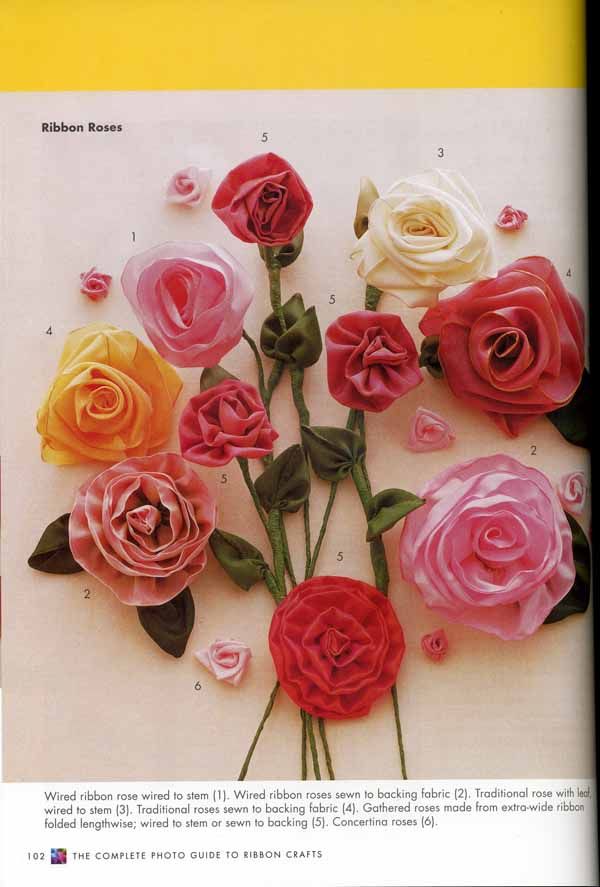 All ribbon roses can created in different ways, such as in this example. The stem size and bud size vary in each rose, making each flower unique.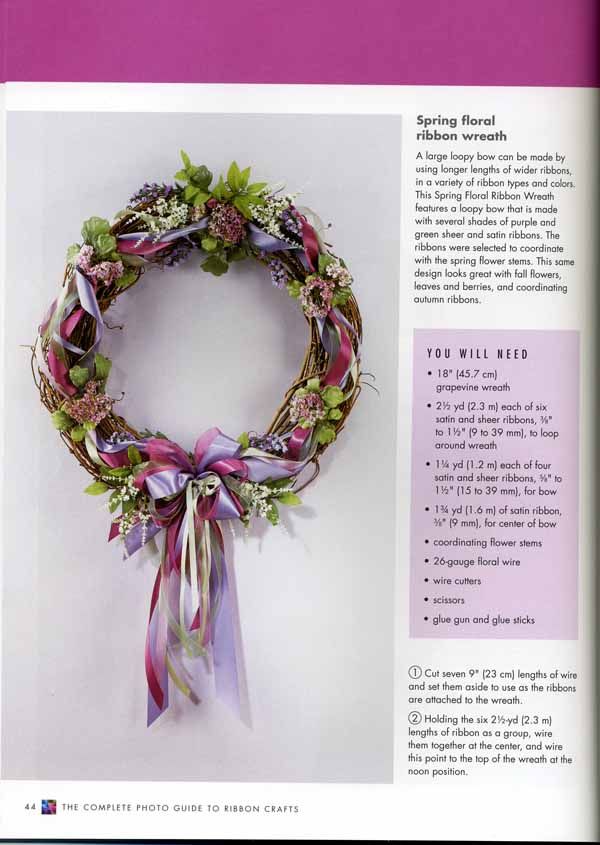 This Spring Floral Wreath is made using various bow and loop techniques.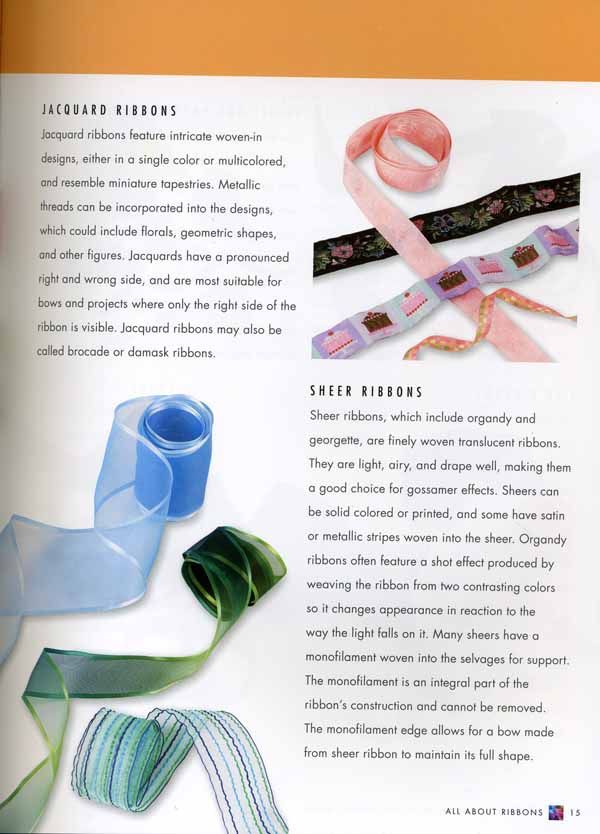 An example of the various ribbon types Schmidt explains in The Complete Photo Guide to Ribbon Crafts.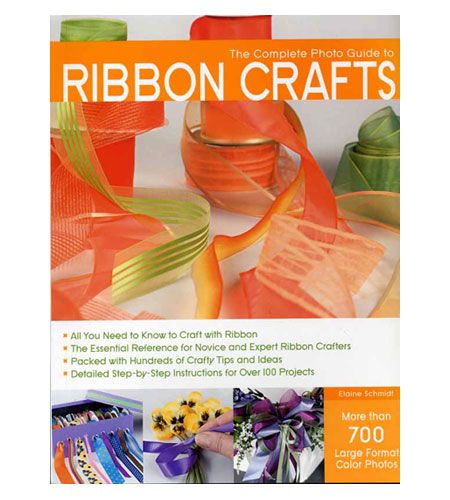 The Complete Guide to Ribbon Crafts by Elaine Schmidt features over 700 colorful photos and step by step instructions.