New Spring Simplicity Patterns Have Arrived!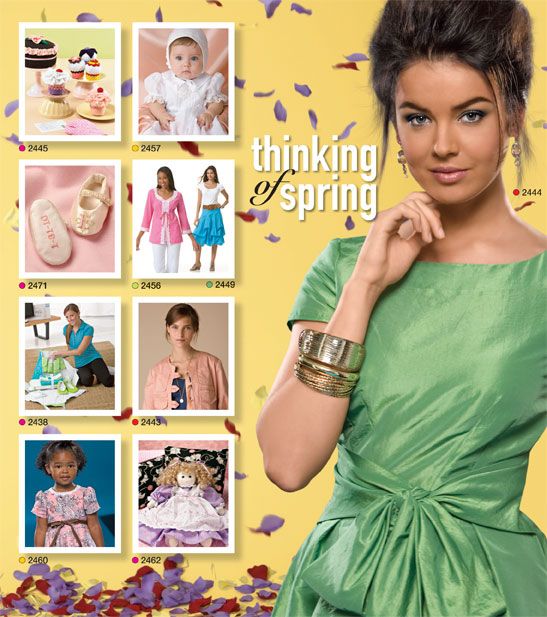 We're always psyched when a new Threads issue arrives in our office from the printer. But, we're just as excited when a new Simplicity Threads pattern becomes available.
There are two new Threads patterns in the Simplicity spring lineup that you won't want to miss. Simplicity 2455 includes a stylish dress, top, and jacket that would be easy to dress up or down for almost any occasion; Simplicity 2452 includes a skirt and jacket with several trendy jacket-front variations to choose from–lots of options from just one pattern. Both of the Simplcity Threads jackets have versatile princess seams that provide fitting options to make a perfect-fitting jacket every time.
In addition to the Threads patterns, the new spring lineup of Simplicity patterns includes a wide variety of garment styles ranging from chic workout separates to elegant special occasion dresses, smart casual wear, classy sportswear, and adorable outfits for young children, babies, and their dolls. There are even new craft projects that are perfect for gift-giving.
If you use any of the new Simplcity patterns, particularly the Simplicity Threads patterns, please remember to post a photo of your finished garment on the Threads website in the Reader's Closet section. We'd love to see your work!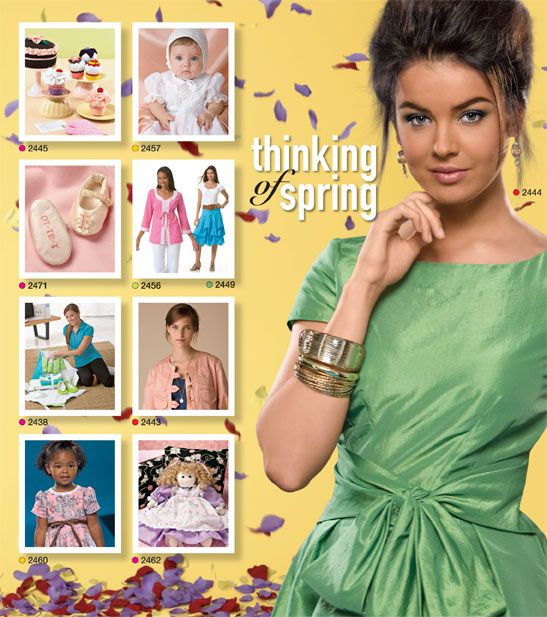 The Simplicity Spring Pattern lineup is now available.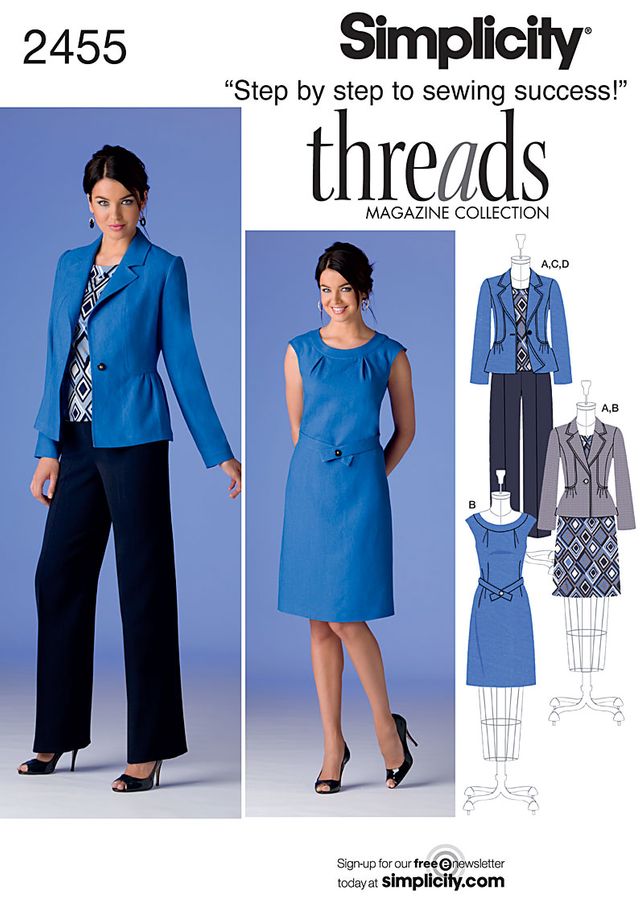 Simplicity Threads pattern 2455 is easy to dress up or down for almost any occasion.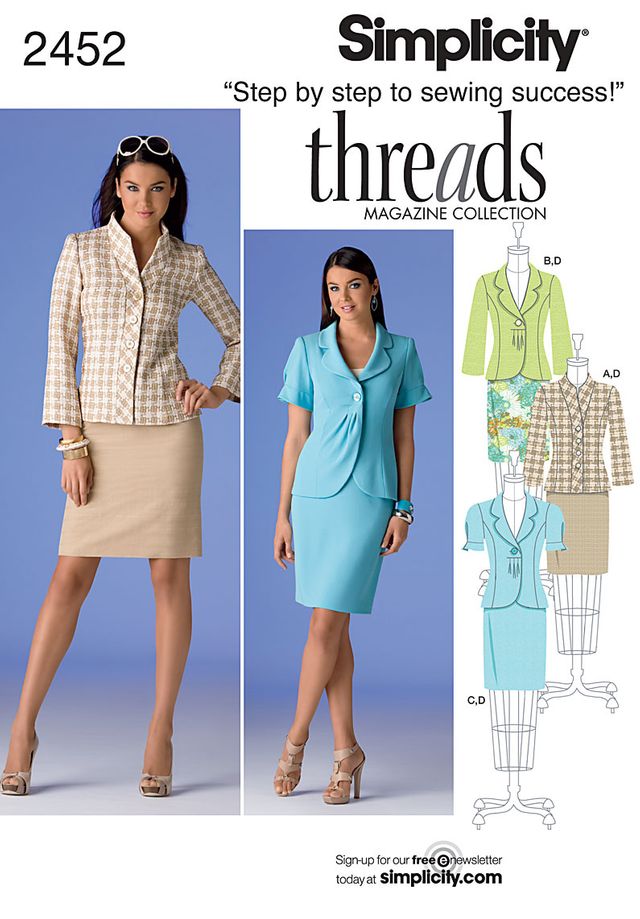 Simplicity Threads pattern 2452 provides several jacket options to round out your wardrobe.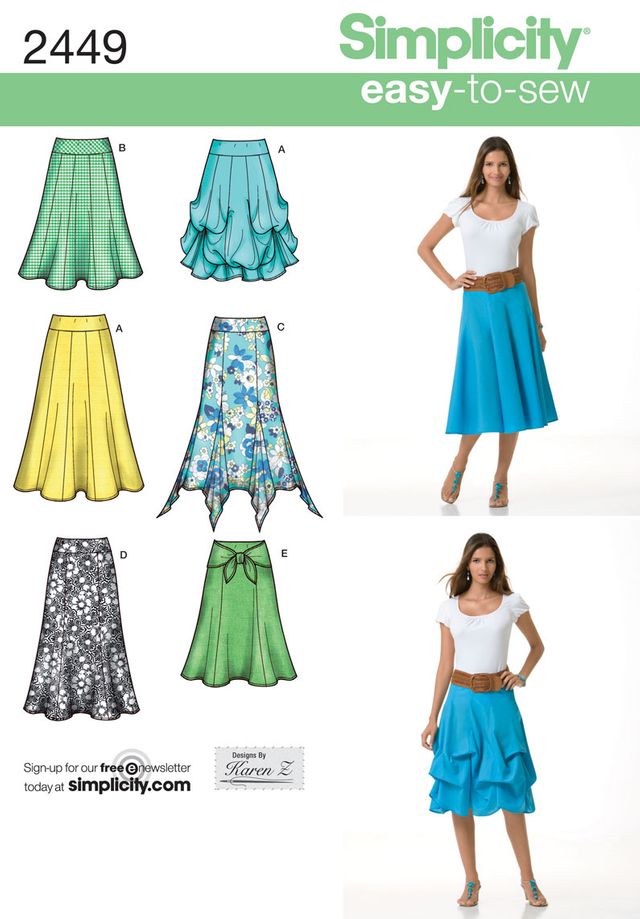 Simplicity 2449 will give your skirt wardrobe a classy spring update.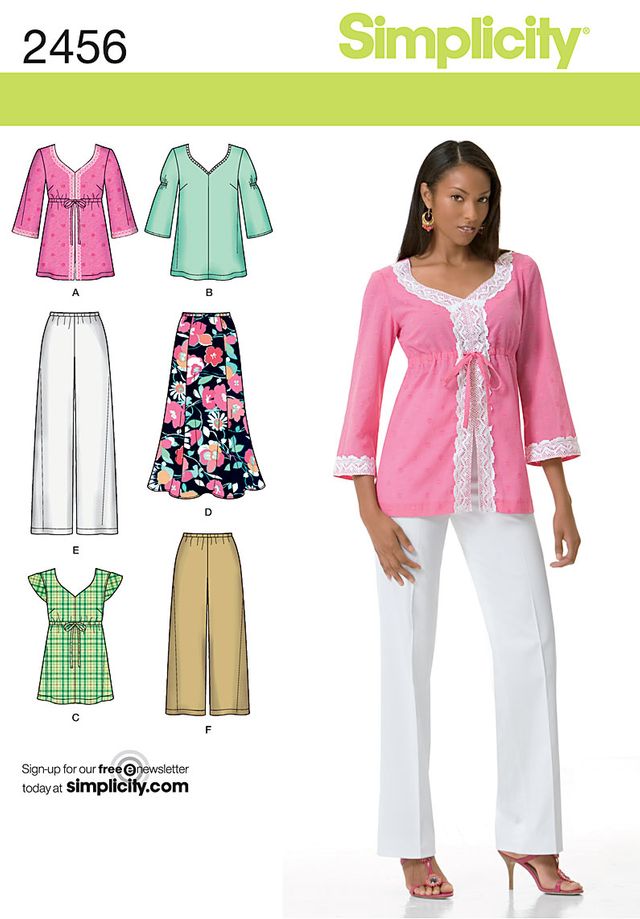 Complete your new spring wardrobe with Simplicity 2456.