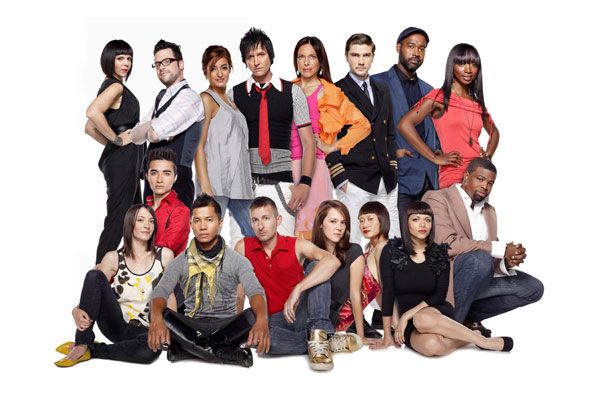 Project Runway returns for a 7th season tomorrow at 10pm on Lifetime. This season the competition returns to New York City where it belongs. Judges Nina Garcia and Michael Kors are returning full-time as well with the move back to the East Coast. We will also meet 16 new contestants tomorrow, including one that we will certainly be rooting for, Threads author and Pratt alumna Pamela Ptak.
New York City welcomed Project Runway home this morning when Fashion Avenue was temporarily renamed Project Runway Avenue by city officials. Former designers including Sweet P Vaughn and last season's winner Irina Shabayeva were on hand with Heidi, Tim, Michael and Nina to celebrate. Look for a project by Sweet P in our next issue of SewStylish available this spring.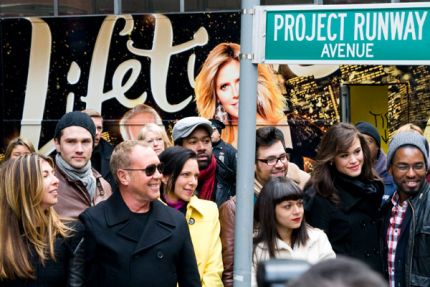 Tomorrow night we will be watching and cheering on one of our own. Will you be watching this season?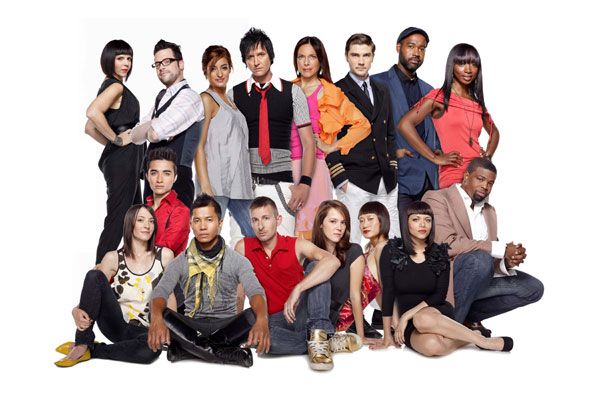 One of these designers will be the next winner of Project Runway.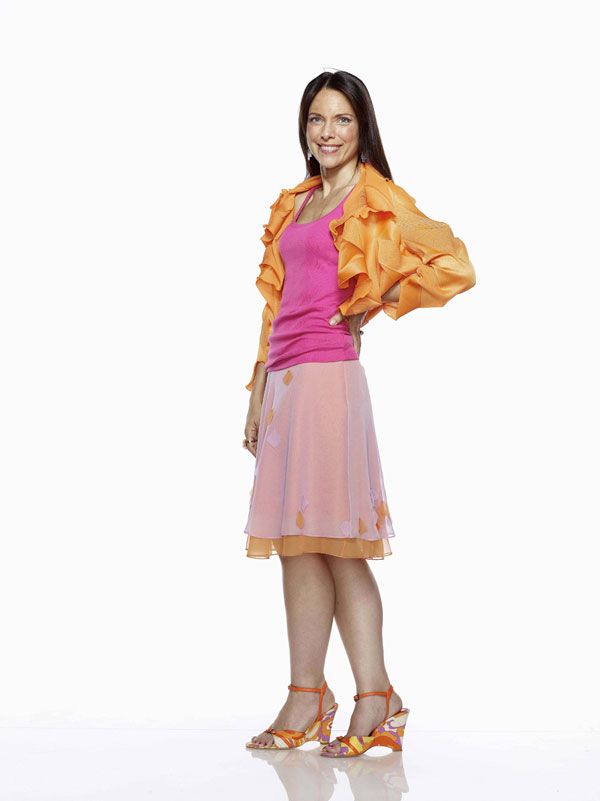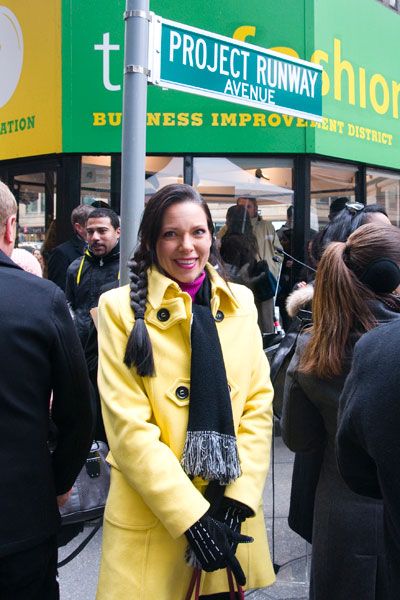 Pamela attended the celebration in NYC as Fashion Avenue was temporarily renamed Project Runway Avenue.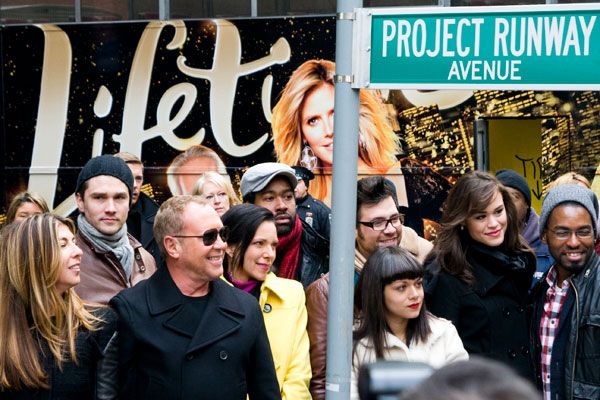 Designers and models joined our favorite judges Michael Kors and Nina Garcia at the event.