Project Runway Season 7 Opening Night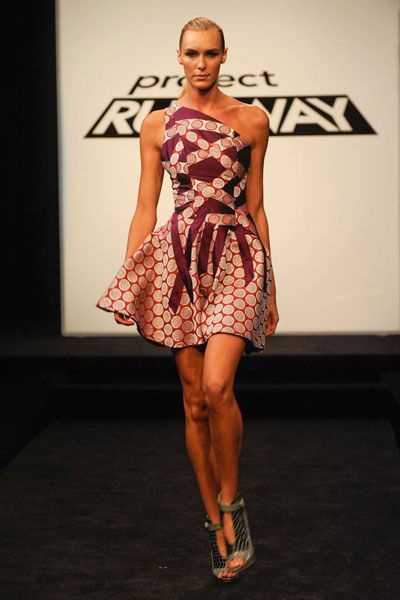 Okay, I have to admit, two hours before the premiere episode my pulse rate increased. And I wasn't disappointed. After a long wait and a disappointing sixth season, from my point of view it looks like Project Runway is better than ever. Heidi's team has amassed what looks like an amazing roster of personalities and talents from all nationalities, ethnicities, backgrounds, and ages. I can't wait to learn more about each of these new designers.
What's more, for the first time, I know one of the designers. I've had many friends submit applications, and audition, but this is the first time one of them was accepted. Pamela Ptak has been a Threads author for many years. We're all so excited to be watching her and cheering for her during this season.
One of the first signs that improvements are coming our way was last night's challenge. Never before, has the season started by letting the designers express themselves—no vegetable stand fabrics, or dressing a colleague's mother, just a good clean shot at designing a garment.
These premiere episode nights move fast because there are so many designers, but it wasn't hard for me to choose my favorite garments. Seth Aaron designed one of the judges' favorite outfits. Dresses like this little plaid number are very tricky. He did a nice job of pulling it together with interesting strong touches that keep the dress from becoming a costume or getting prissy. My favorite is Ping Wu's design. I respond to her personality, but I love her clothes. Judge Nicole Ritchie said Ping's ensemble was her favorite look. Both Michael and Nina also had only complements for her work. The only question was when Nina questioned the outfit's hanger appeal. I was delighted to hear their positive reaction to Ping's work.
I agree with the judges on Emilio's dress. The dress is masterful. As I see it, he cut up fabric and with appliqué and piecing engineered the fabric for the entire dress. Brilliant work—with hanger appeal.
Good for Project Runway—great kick-off show! What did you think?
Until next time…
Amy Sarabi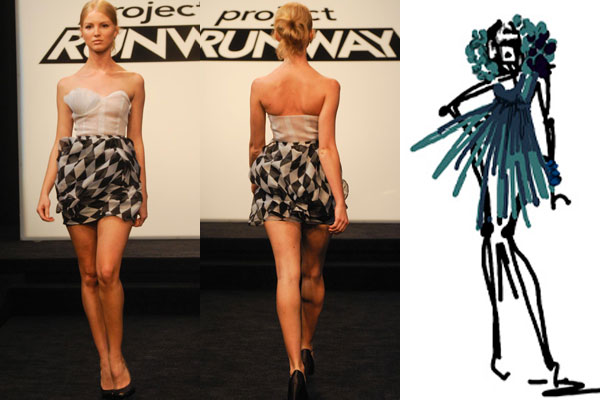 Mila Hermanovski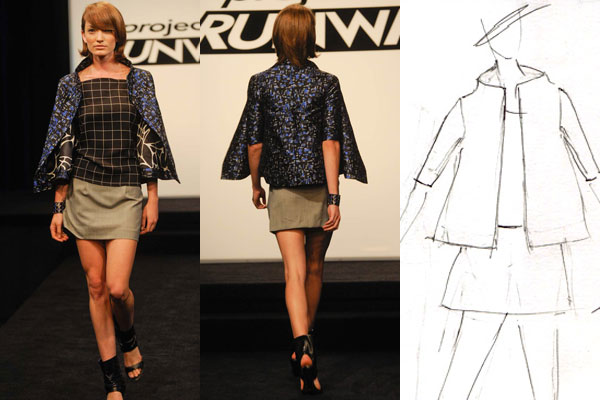 Emilio Sosa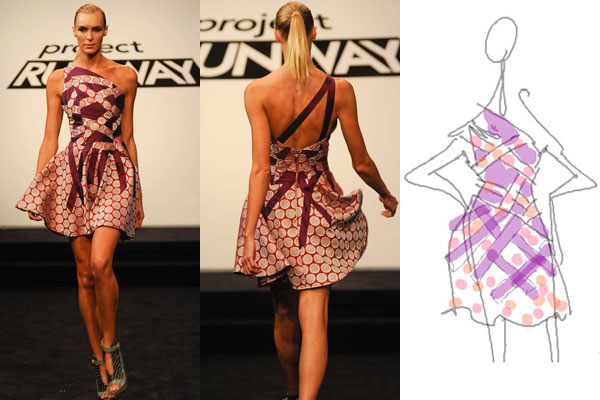 Ben Chmura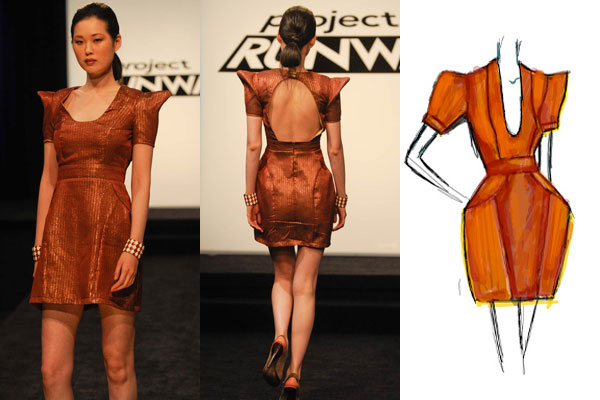 Seth Aaron Henderson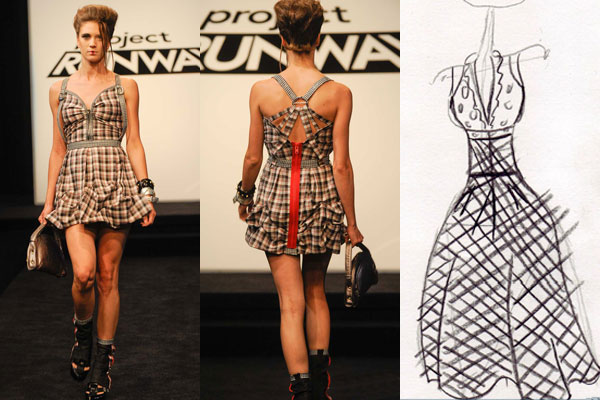 Jay Nicolas Sario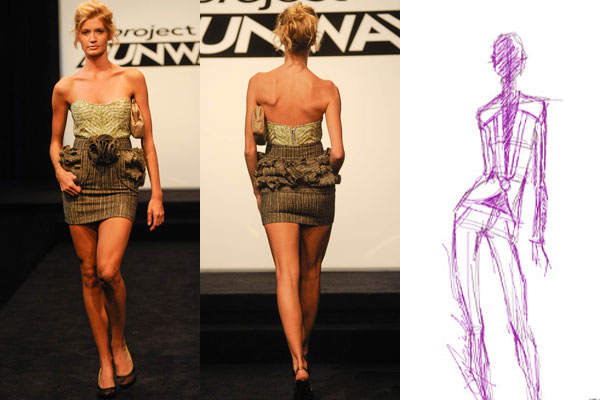 Anthony Williams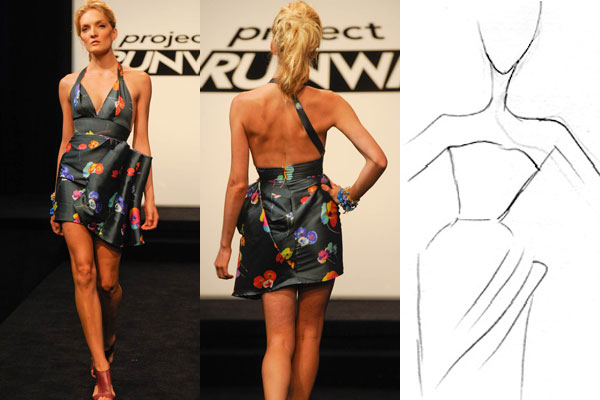 Ping Wu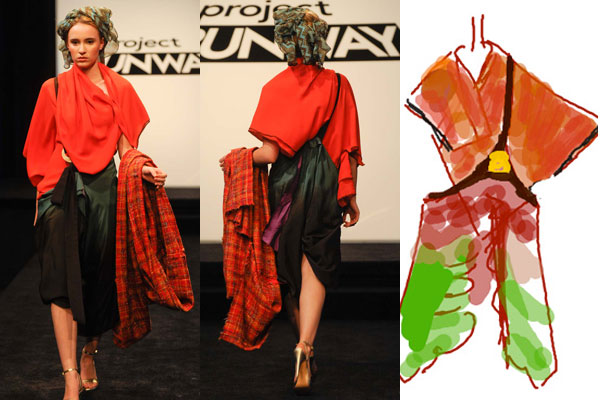 Anna Lynett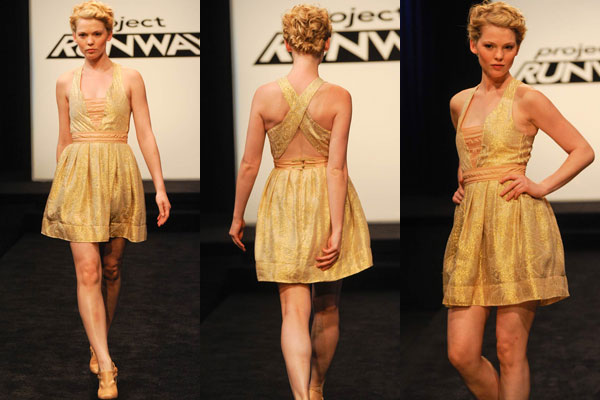 Christiane King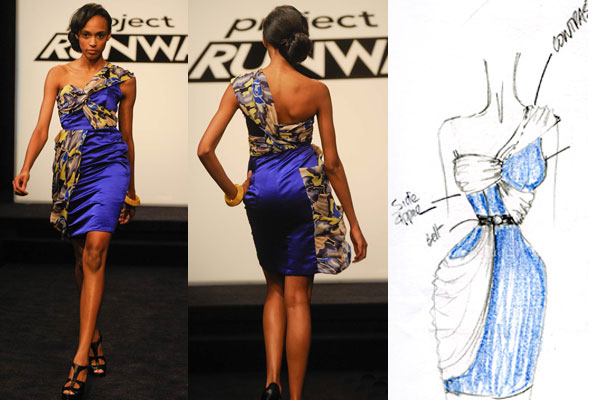 Janeane Marie Ceccanti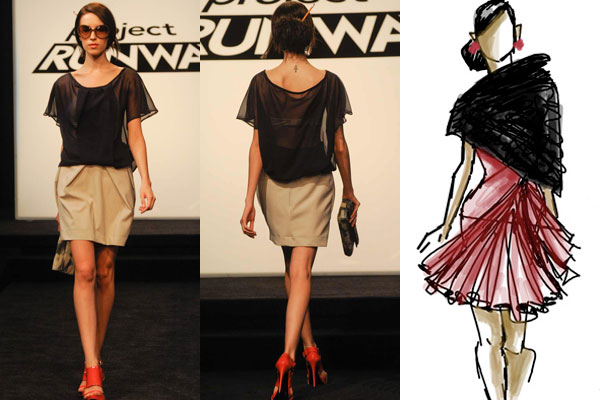 Jesus Estrada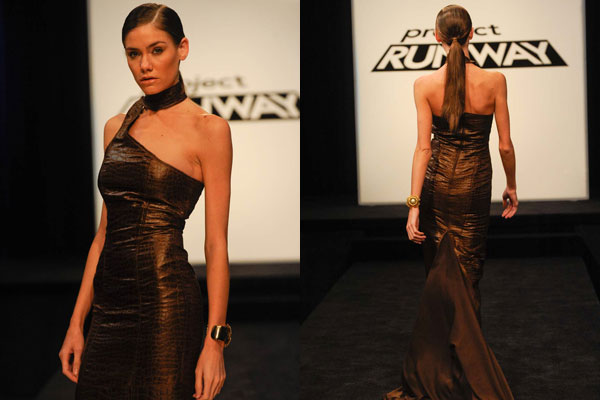 Pamela Ptak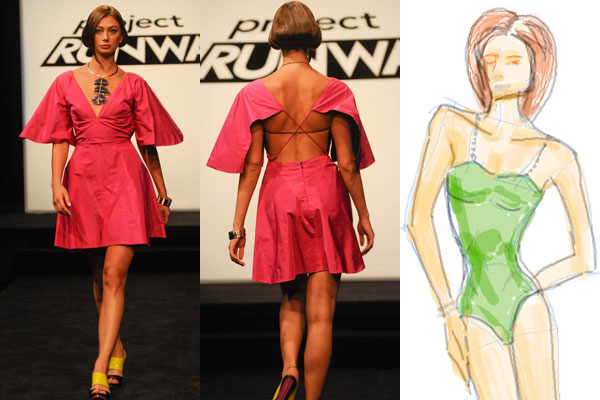 Jesse LeNoir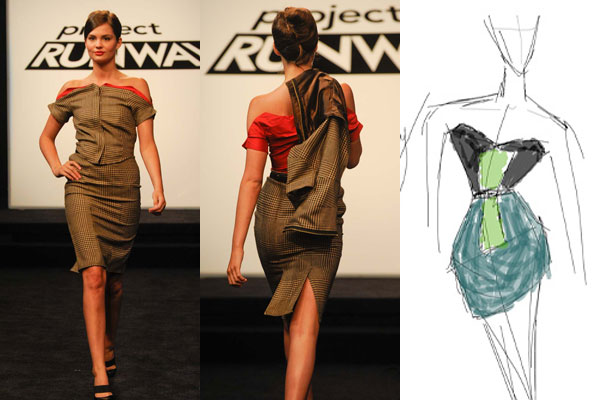 Jonathan Peters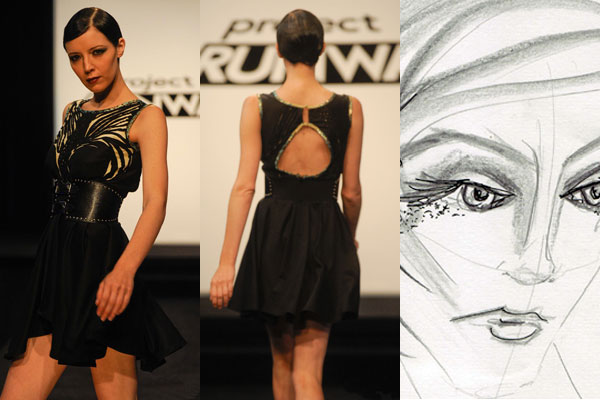 Maya Luz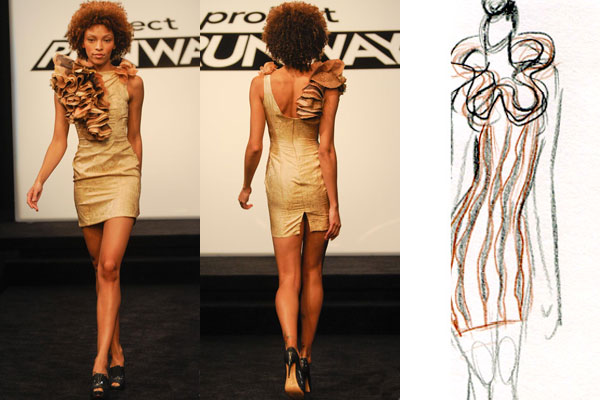 Designers hard at work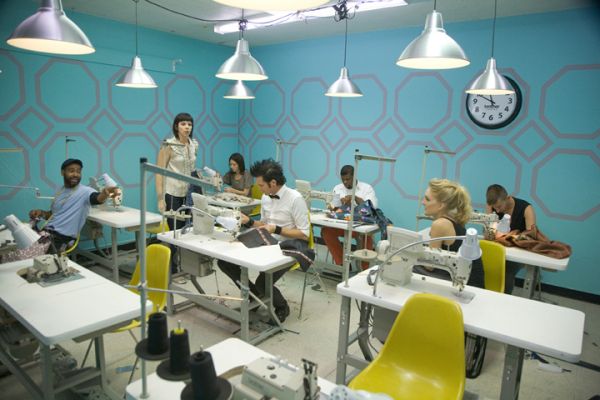 exclusive behind the scenes photo courtsey of Brother International Corporation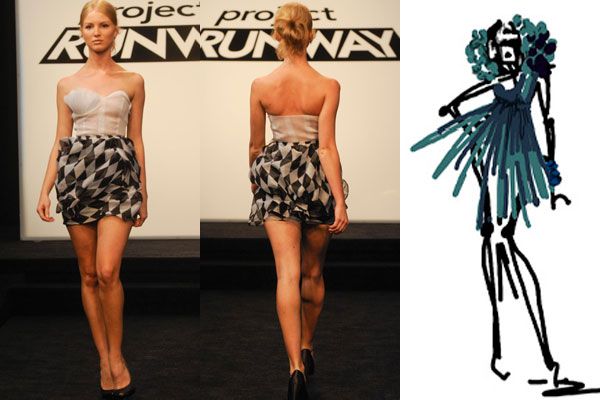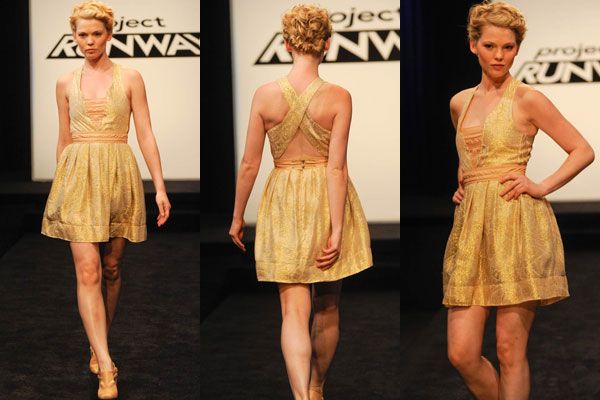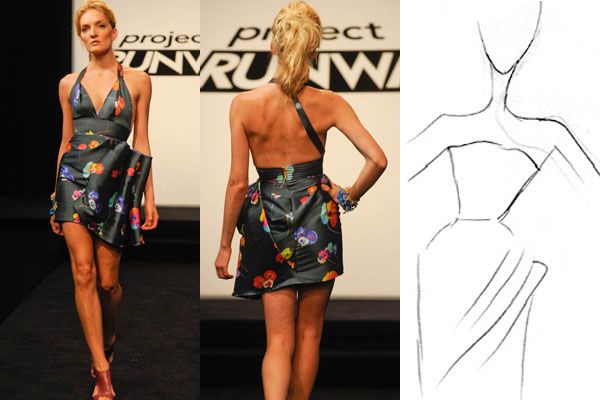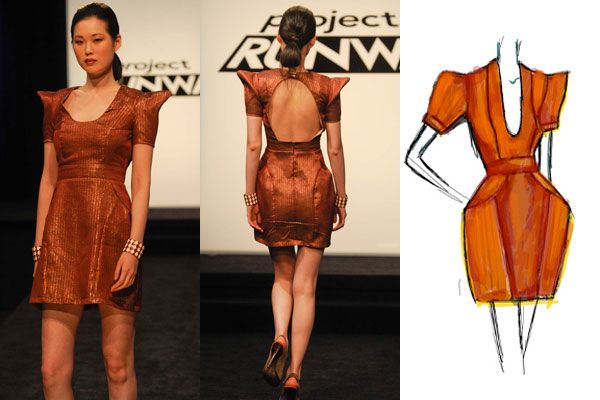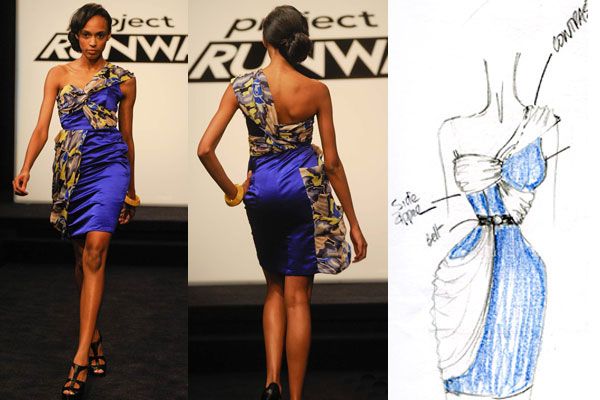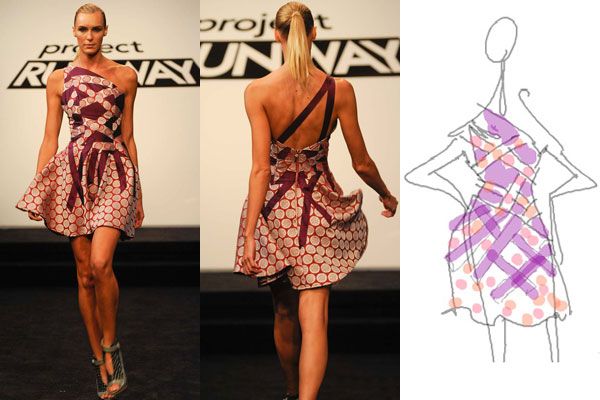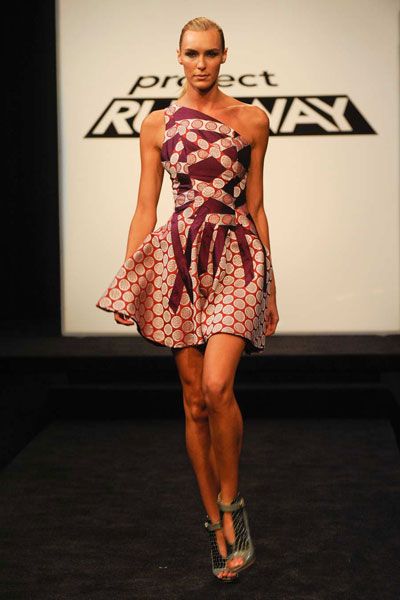 Emilio won the immunity for next week and the kudos for his design.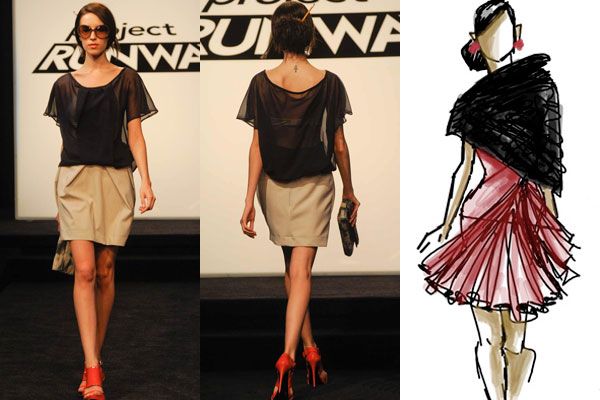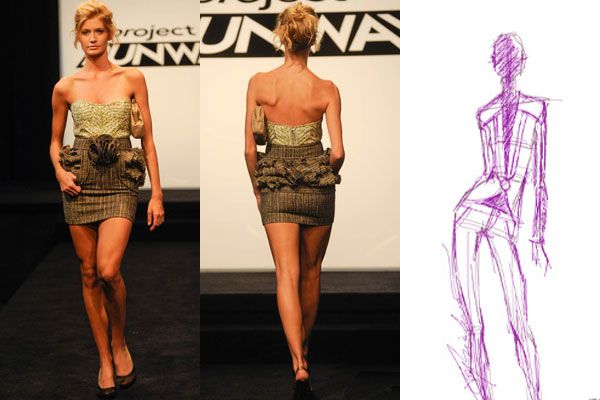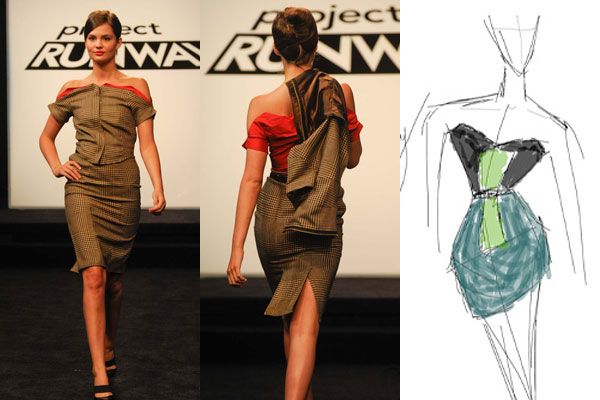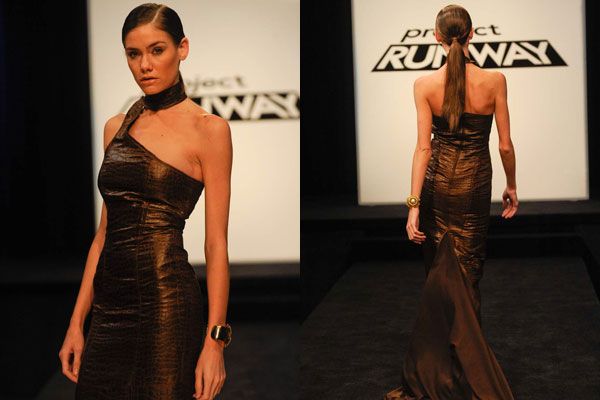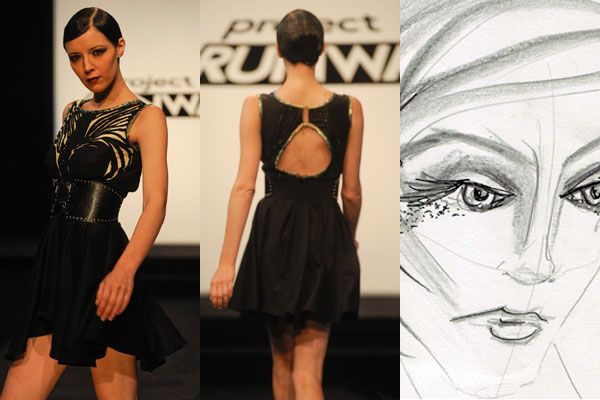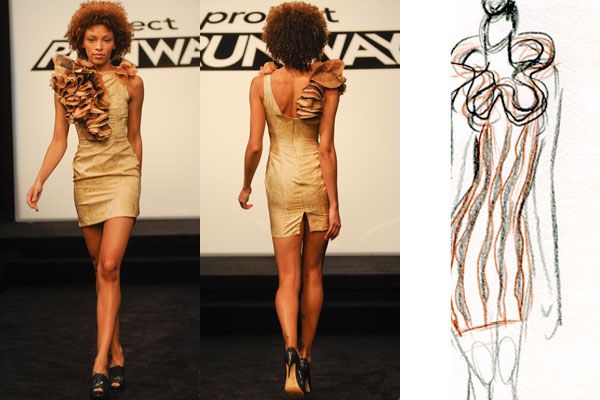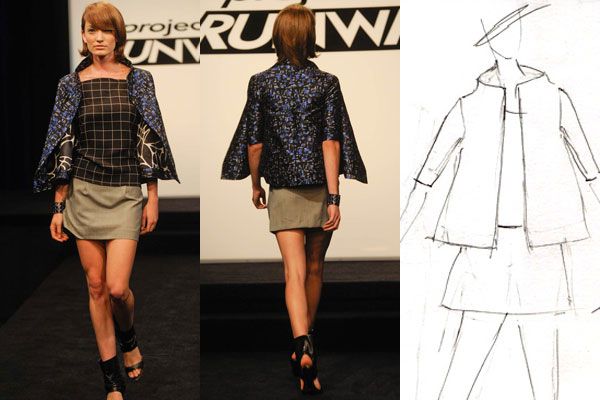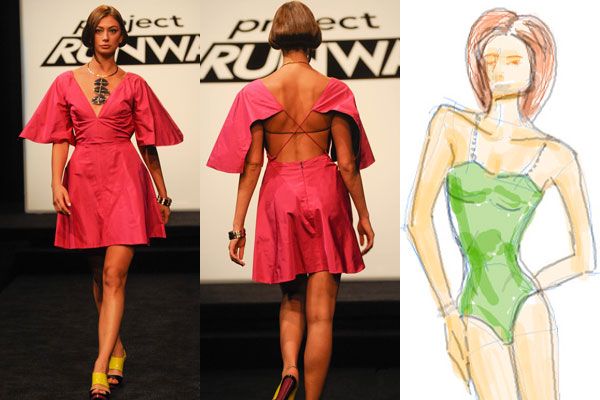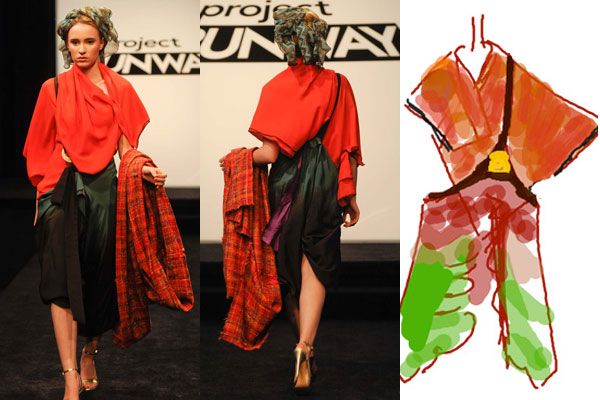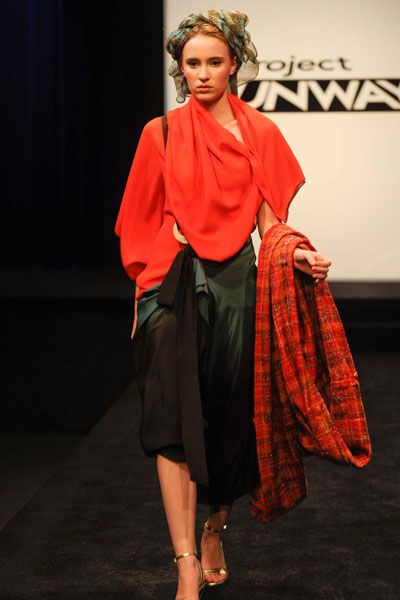 Ping's ensemble was Judge Nicole's favorite. The other judges compliment Ping's work as well done.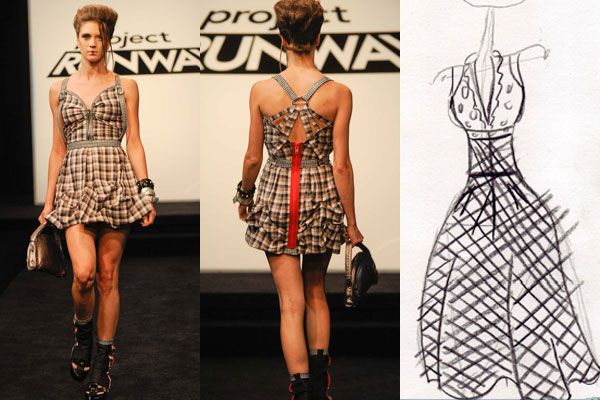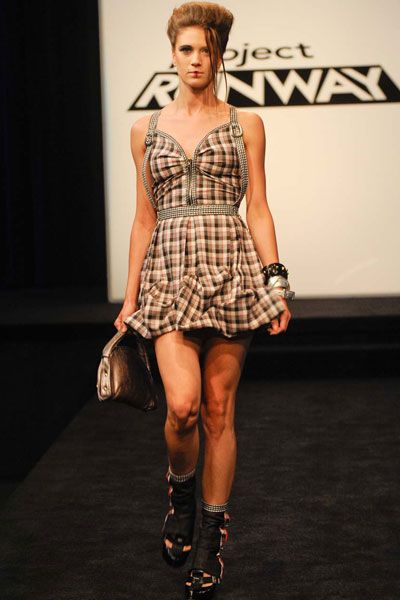 Seth Aaron called his dress "Little Tokyo" and a blend of New Wave and Punk Style. The judges called it "youthful" and a"total head to toe look."