Red Carpet at the Golden Globe Awards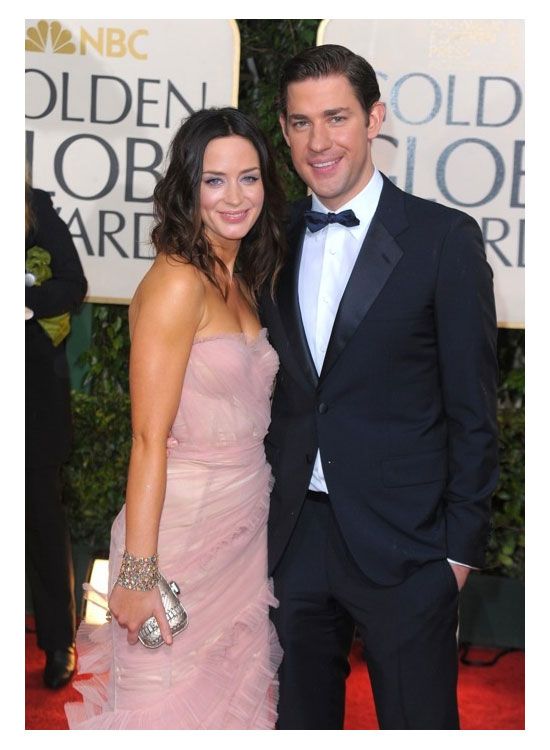 Last night the 67th Annual Golden Globe Awards were handed out in Los Angeles. Many of the biggest stars in television and film walked the red carpet discussing their designer gowns and tailored tuxes. Take a look over on SewStylish to see what we had to say about the red-carpet fashions this year.
What did you think about all of the satin and ruffles? Did you have a favorite gown or notice a garment that missed the mark completely? As sewers, we look at fashion through a different lens than most. Were there any details that stood out to you? Any techniques you'd love to try or are yearning to figure out how to do? Let us know in the comments below.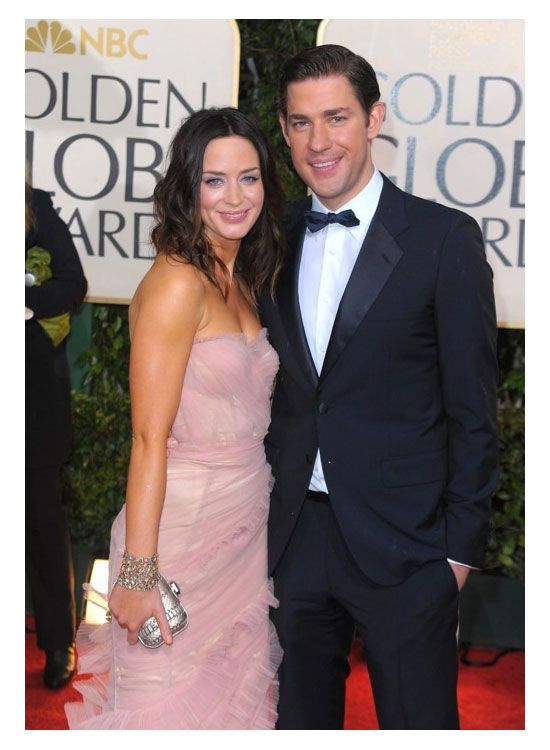 Actress Emily Blunt with fiancé with John Krasinski.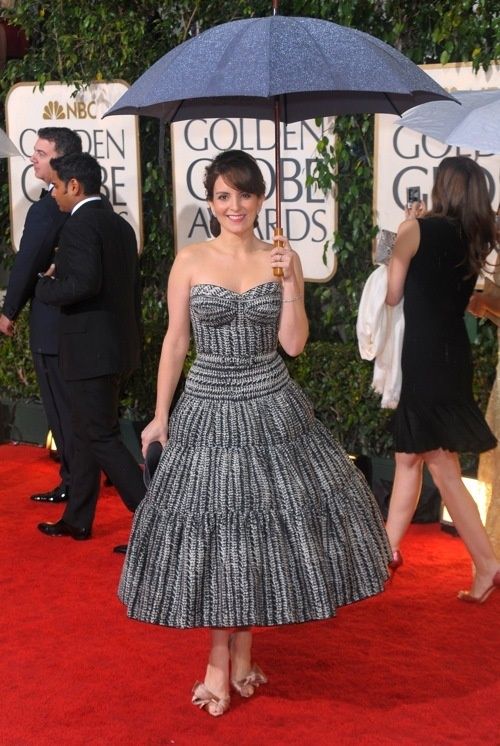 Tina Fey keeps dry with the perfect red-carpet accessory, her umbrella.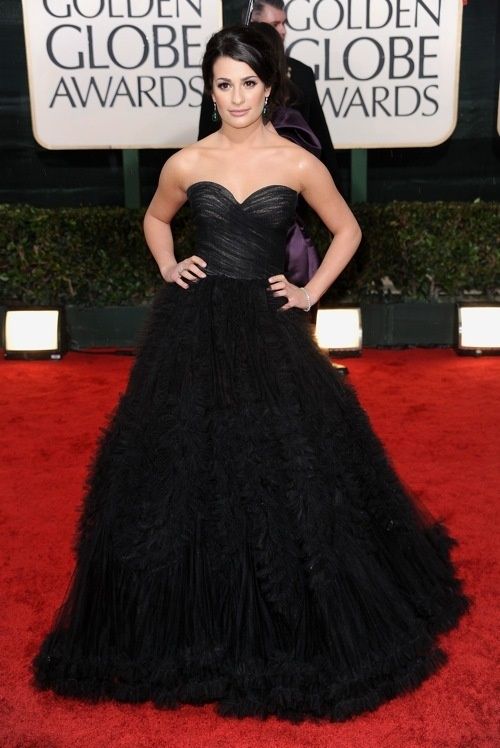 Lea Michelle was all dressed up to celebrate Glee's award for best musical or comedy television series.