Ruffles Rule on the Golden Globe Awards Red Carpet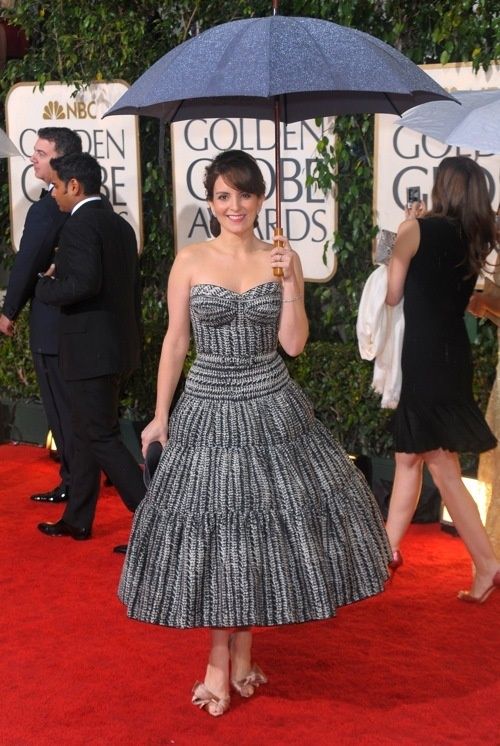 With the notable exceptions of Tina Fey and Anna Paquin, many stars wore gowns that practically wafted down the red carpet before Sunday evening's Golden Globe Awards ceremony.
The overall impression: Softness. Fabrics floated, draped and flowed around their wearers. Emily Blunt wore a light pink strapless dress wrapped with sheer net ruching and ruffles. Christina Hendricks and Chloe Sevigny both wore champagne-hued dresses with huge cascading ruffles. Net fabric added volume to full ball gown skirts and softness to the edges of strapless necklines.
In color, however, the look wasn't always so subdued. Sandra Bullock's strapless dress was sheer, glazed, and electric purple. Diane Krueger wore a hot-pink ombre column of chiffon, topped with a big shoulder-encircling ruffle. Amy Poehler wore a one-shoulder Grecian-style gown in true red.
There was classic black as well – on Vera Farmiga, Lea Michele and others, but not to harsh effect. Even black can be soft when it is tone-on-tone and textured from translucent materials. 
There are always exceptions to the prevailing look, of course, from celebrities who seem to be on a different fashion plane. Tina Fey wore a stiff-looking dress in tweed. It looked a bit like a bustier grafted to a starched prairie skirt. Anna Paquin bucked the soft and translucent trend with a bead-encrusted gold metallic sheath.
I haven't seen any of the blow-by-blow red carpet analysis yet. Whatever Joan Rivers et al. have to say, the Golden Globe Awards left me with a hankering to sew the finer, softer things: tulle, chiffon, satin and ruffles. 
Which Golden Globe dress(es) would you most want to sew? What details stood out to you?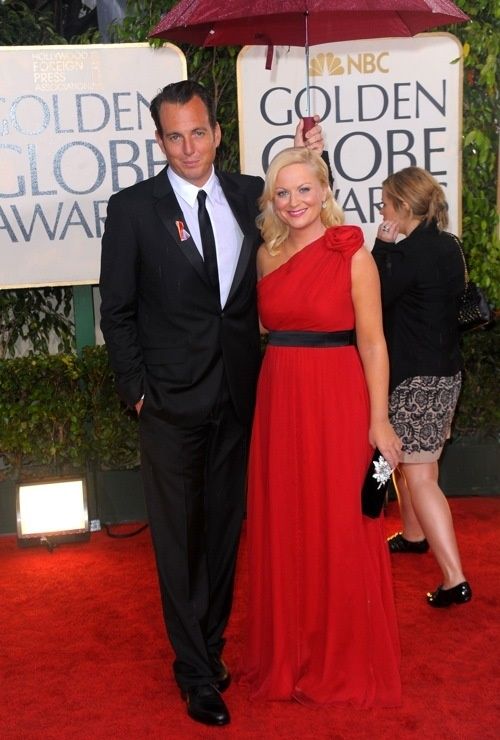 Amy Poehler, with husband Will Arnett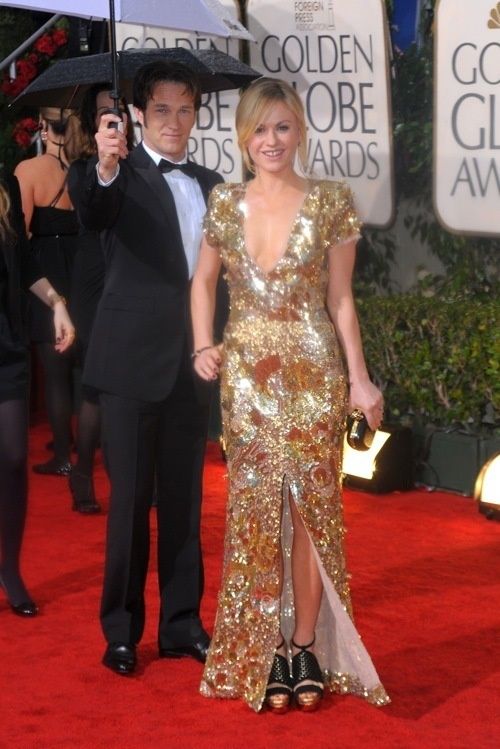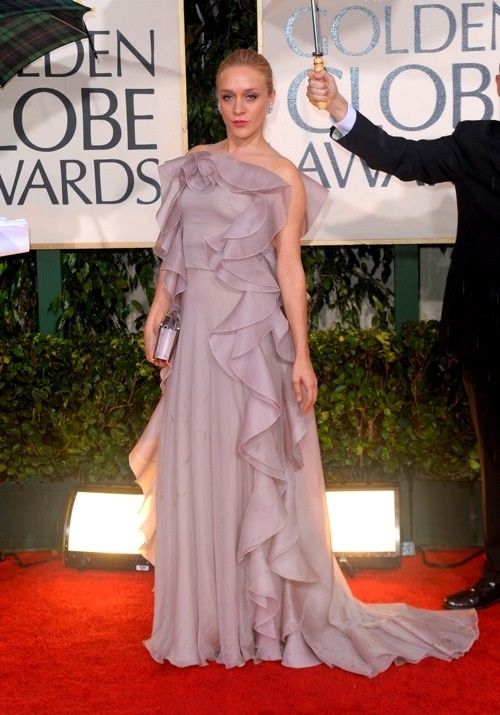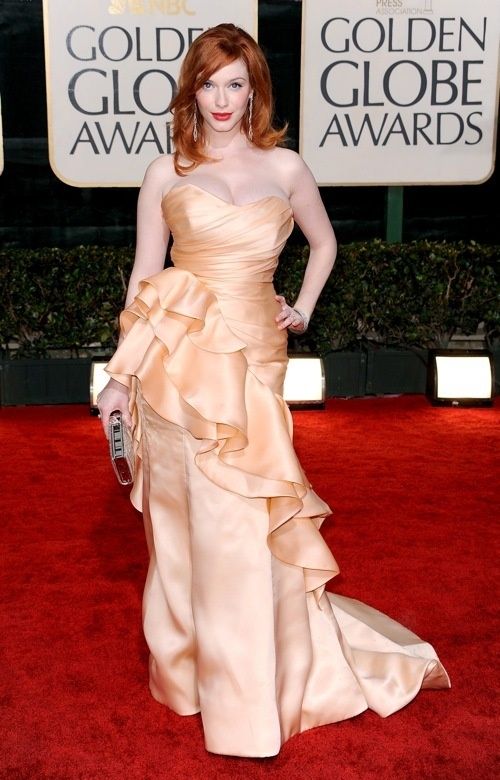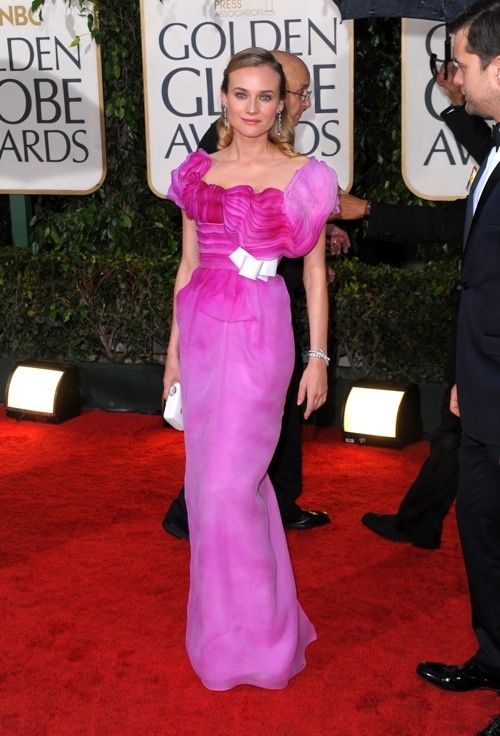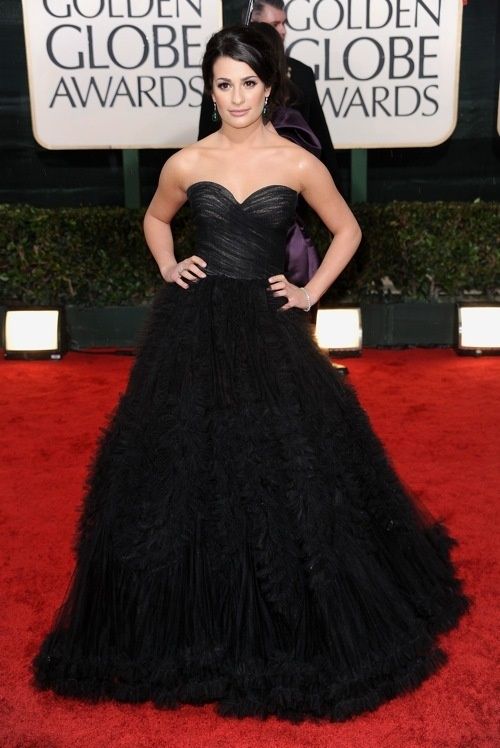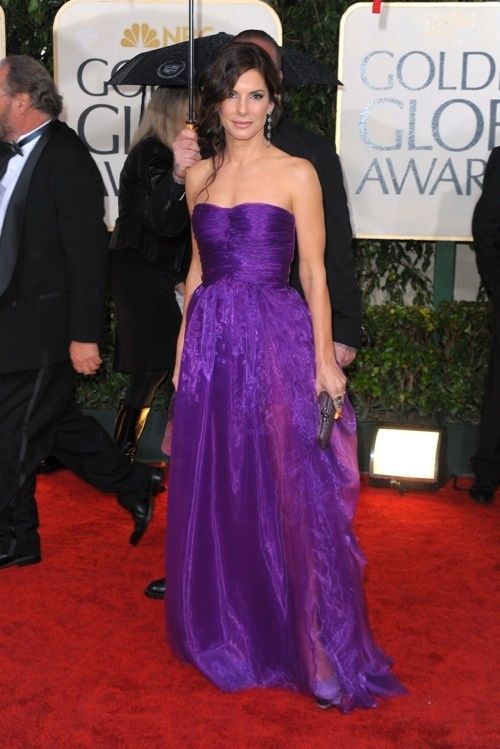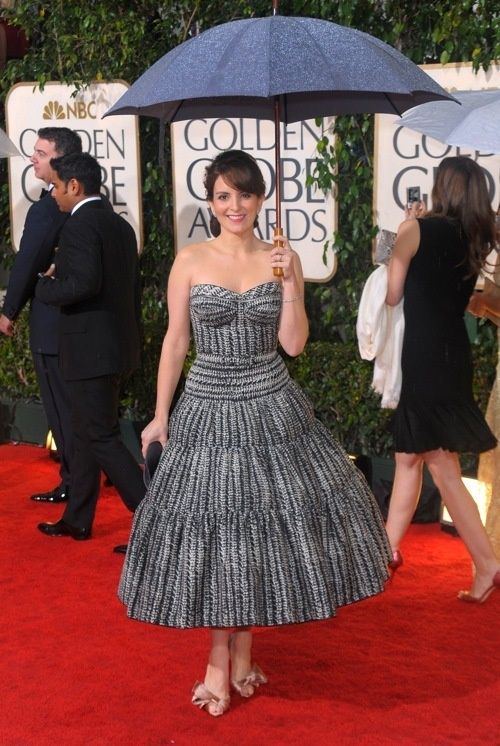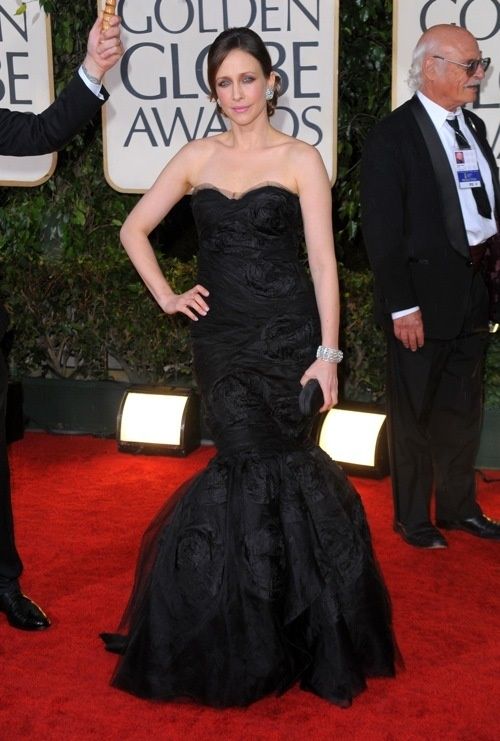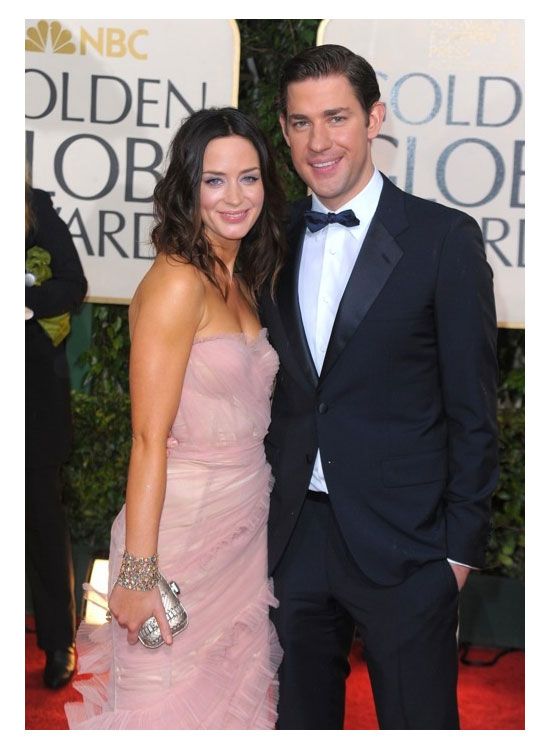 Emily Blunt and John Krasinski