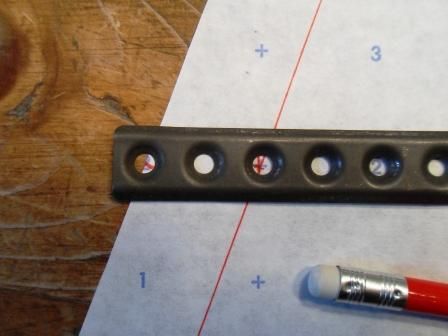 When I really, really want to start a sewing project, I will, to paraphrase Tim Gunn, find a way to make it work. I'll even turn vintage toys into sewing tools, as I discovered last week.
It was "Project Runway" premiere night, and I wanted to cut out a pattern while I watched. But I just started working as assistant editor here at Threads magazine, and I'm in the process of moving from upstate New York to Connecticut. I came here with just a carload of things, because I get to stay in the Taunton Press' guest house until I find a new place. My commute is less than 100 yards!
It's fantastic to be surrounded by sewing enthusiasts, to see and study beautiful garments every day and have notions, books and sewing machines at the ready. It is NOT easy to be surrounded by these things when you don't have own trusty sewing tools with you!
So last Thursday evening I was ready to work on adjusting a size 4 three-layered skirt pattern to my own (sigh, larger) size. I realized I didn't have a ruler.
I was disappointed, but then I thought, maybe there is a ruler someplace here in the guest house? I looked through some drawers, but no luck. Until … I came across parts to an old Erector Set.
If you never had an Erector Set, I have to say I'm a little sorry for you. I remember playing with one. It was right up there with Tinkertoys, Lincoln Logs and Legos in the pantheon of creative toys. The sets had real nuts and bolts and metal bars like girders. You could build vehicles, buildings and all kinds of mechanical stuff. The parts were metal and indestructible, although the nuts, bolts and tiny wrench always disappeared.
I saw the toy parts and thought I could at least use a piece as a straightedge. Then I realized the potential of this old toy. When I placed it on the pattern paper, every other hole lined up with a symbol. The symbols, of course, are at 1-inch intervals.
Each hole in the Erector Set bar was exactly 1/2 inch apart! It ended up being a better tool for adjusting the size of my pattern than I could have hoped for – actually easier to use than a real ruler would have been.
I needed to add a total of 4 inches to the waist circumference of my skirt pattern.
I was able to trace the original front and back patterns (from a fold-out section in a book), then use the metal bar to deftly mark dots an inch outside the original side dimensions of the skirt. I connected the dots, and ta-da! A pattern that will make a skirt that fits me.
Good old Erector Sets. I checked and they still are produced, and have been since 1913 (that is NOT when I had mine). Now they come with power tools and motors, so kids can make bulldozers, helicopters, dragsters and more.
Personally, I think that Erector Sets will always be cool, even without batteries.
Find out more about non-traditional measuring tools in "Measuring with What's at Hand".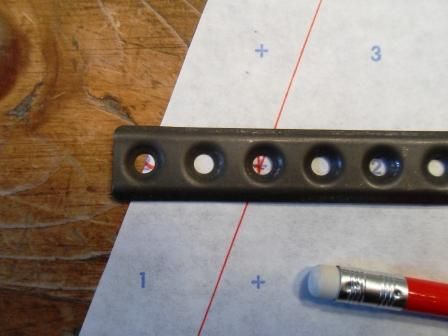 Ready, set, mark. This old Erector Set bar made it easy to adjust a sewing pattern.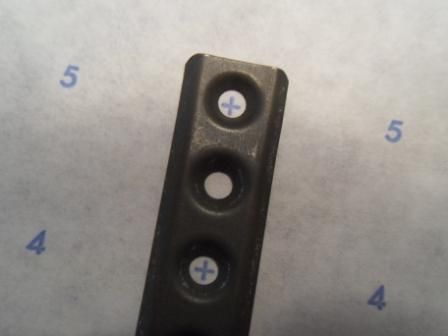 No ruler required. The holes in this old Erector Set bar are 1/2 inch apart.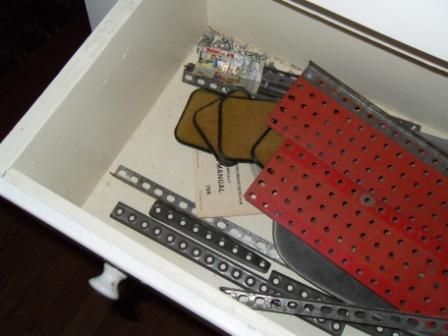 The drawer of mystery, where I discovered a old toy that became a new sewing tool.