Project Runway 7 – Episode 2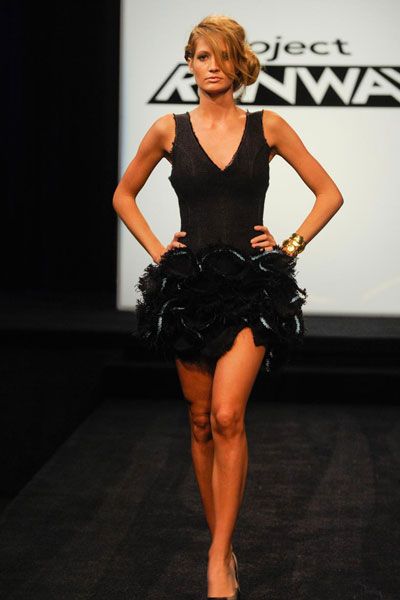 I am finally willing to admit that I always underestimate how long it is going to take me to sew something. How these Project Runway designers manage to blast their garments out week after week is mind boggling. They must develop a strategy before the filming starts on how they can streamline their designs for the most construction efficiency. This week the designers were given one day to turn potato sacks into a party worthy garment. Of the fifteen remaining competitors, all but one made a short dress. Jesse made pants and a vest. Six of the 14 dresses were strapless and not one of the garments had sleeves. They seemed to pare down all but the most essential elements of their garment. Most of the designers did some kind of whole cloth dying or printing treatment to modify the burlap before making the garment. As far as I can tell, there isn't access to a clothes dryer—so just getting the fabric dry also cuts into their construction time. This involves so much more than just a design challenge.
Jay won this week with honorable mentions given to Mila and Amy. You can see their dresses above. The best part of these three dresses is that they didn't look thrown together; each one looks intentionally executed and thoughtfully planned. Ping and Pamela were left standing at the end for the final sorting out. I was very sad to see our dear Pamela Ptak leave, she is such a lovely person and a talented designer—her students are indeed fortunate. We've already talked about Ping here last week and I think it's clear that we're enjoying watching her. The back side of her skirt this week looks like she popped a seam. Do you think she actually designed that slit—surely not?
My last thought is about the designers who are told "You're safe, you may leave the stage." They disappear and we don't see them again until next week. I'm beginning to think that Project Runway should start the series with two hour long episodes so we can get a better look at some of the "safe" people's work. We'd all watch it. You can, however, see more about the garments at Tim's extended workroom critiques. There were at least four other contending garments that could have had more explanation: Anthony's dress—how did he get that wonderful rich color and drapey texture? Anna's potato print fabric made a wonderful improvement to her burlap. Janeane made a lovely little strapless dress with contrasting fabric details. Emilio's dress was quite sophisticated and I would like to know what he did to get the design in the fabric. When he won last week we didn't have a full explanation about how he engineered the look. Now that the show is back on track I want to see more! What do you think?
Until next time….
Anthony Williams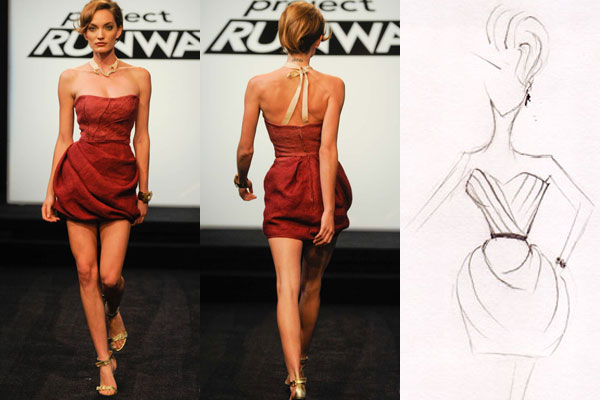 Anna Lynett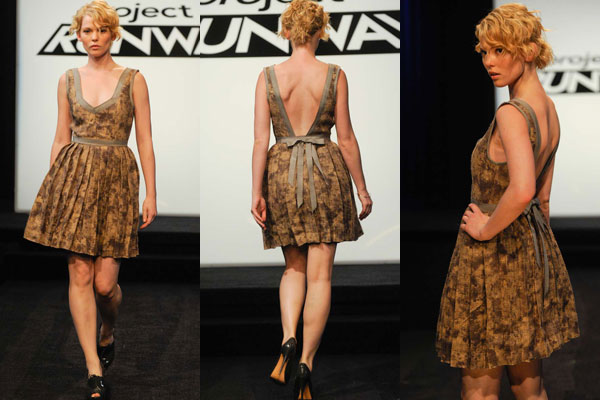 Janeane Marie Ceccanti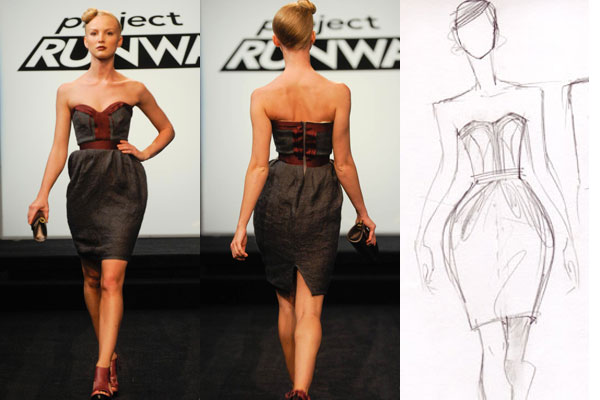 Emilio Sosa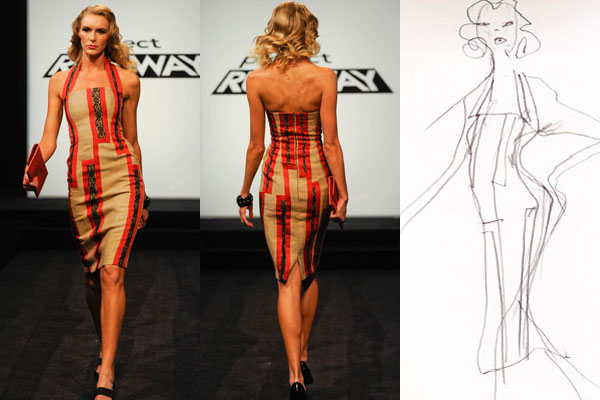 Amy Sarabi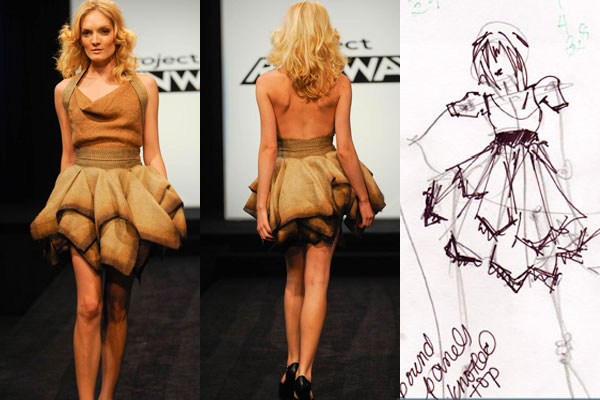 Mila Hermanovski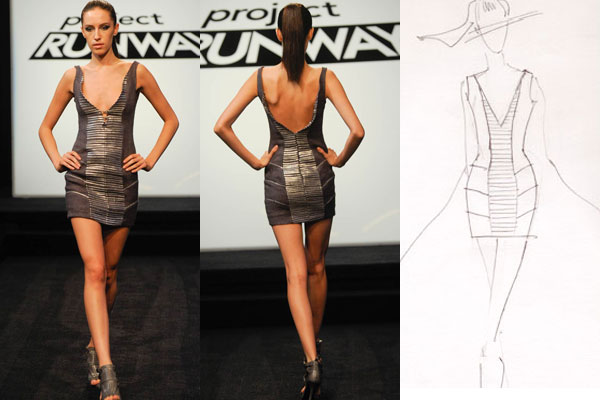 Ben Chmura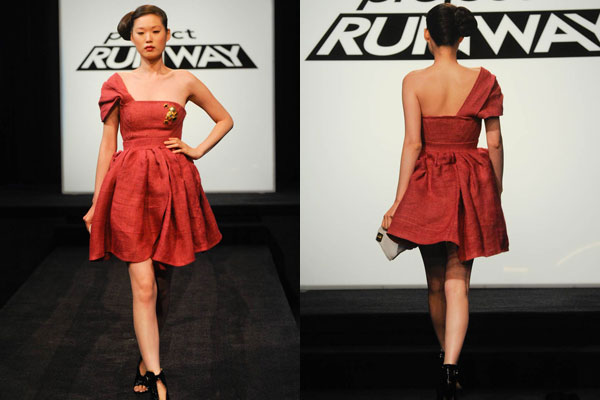 Seth Aaron Henderson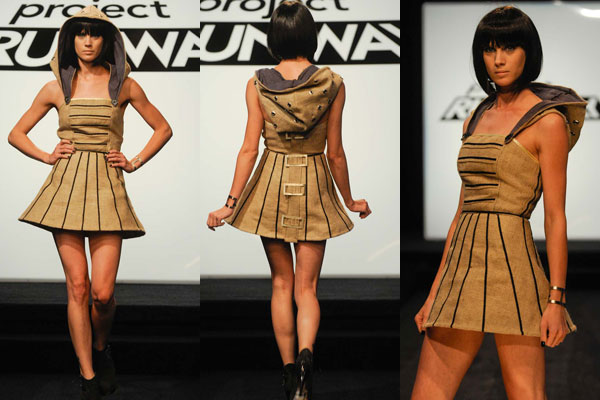 Jay Nicolas Sario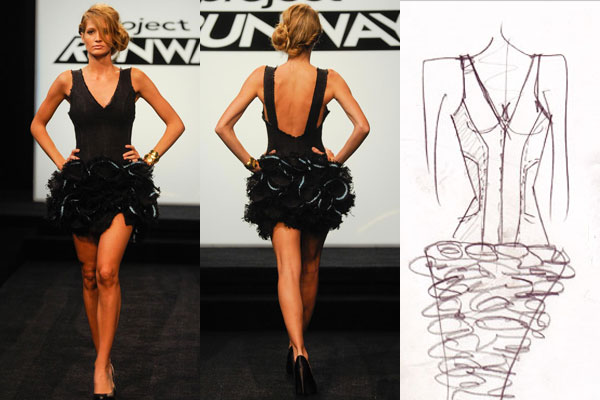 Ping Wu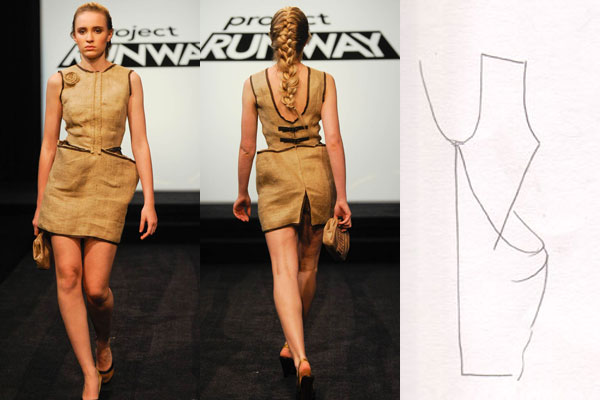 Jesus Estrada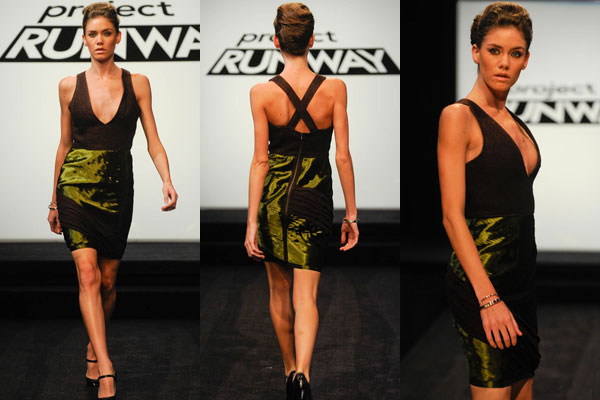 Pamela Ptak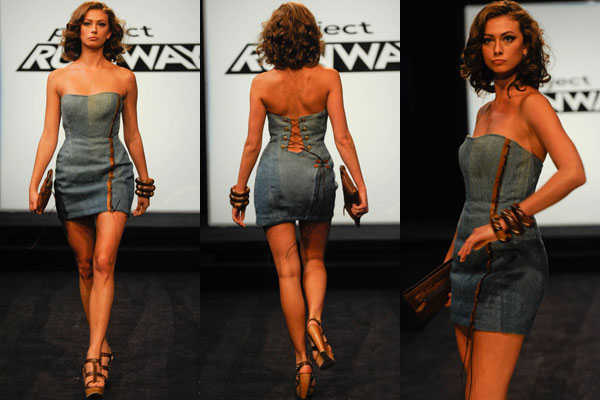 Jesse LeNoir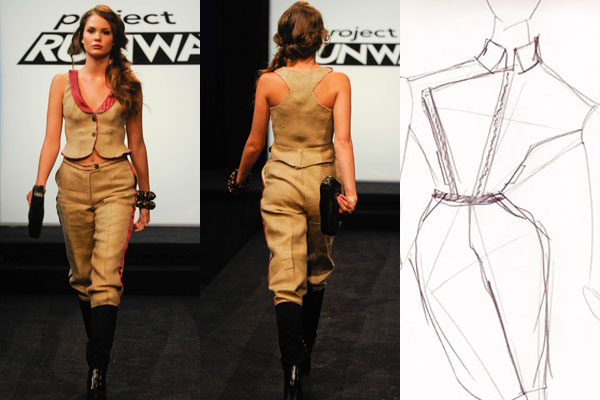 Jonathan Peters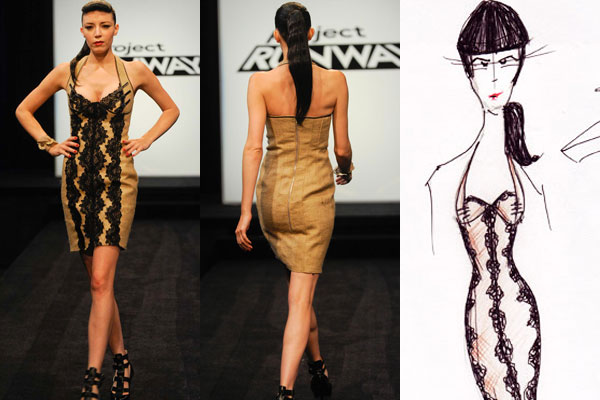 Maya Luz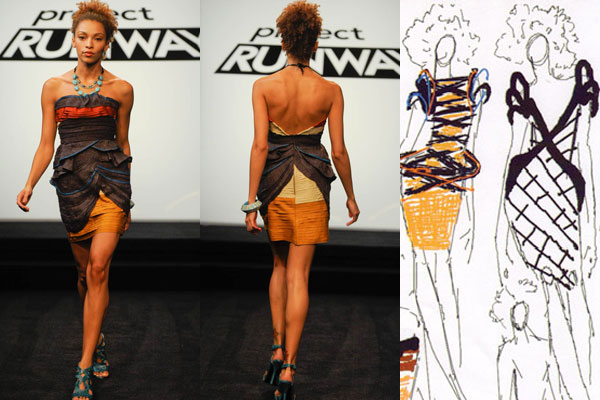 Designers hard at work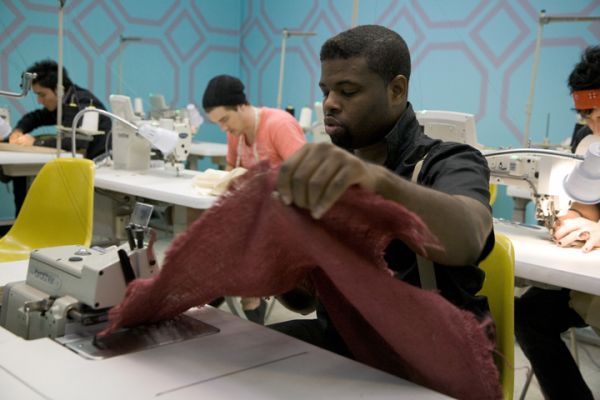 exclusive behind the scenes photo courtsey of Brother International Corporation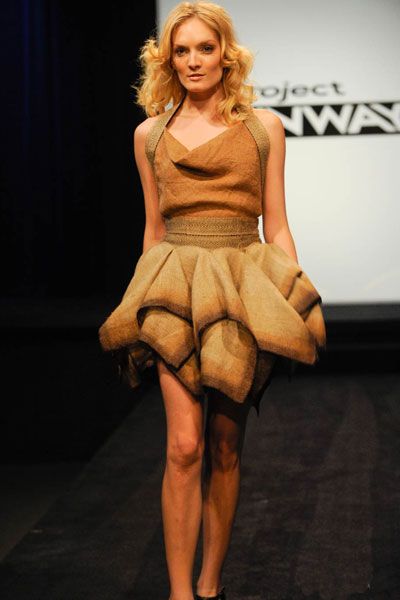 Amy Sarabi got the judges attention with ombre edges and great design. Judge Lauren Hutton liked this one.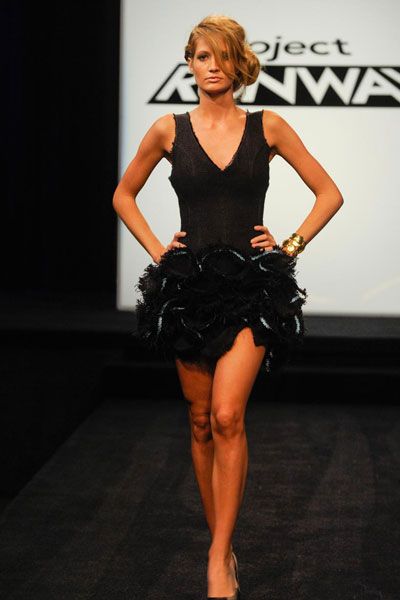 Jay Nicholas Sario won this week's competition by designing and making this dress, next dying it, and then trimming the skirt with an aqua braid that made it pop.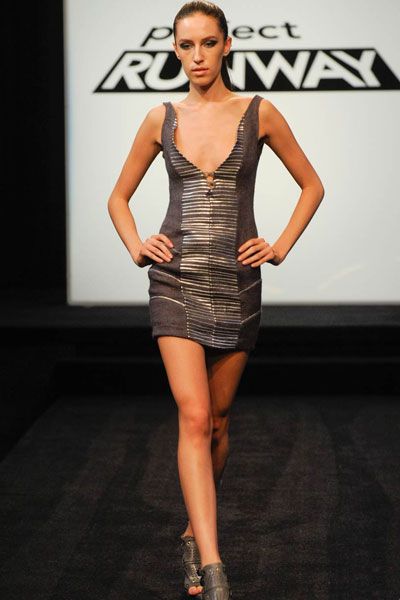 It's hard to imagine that Mila Hermanovski's dress was a potato sack one day before this photo was taken.