Project Runway – Week 3 – Iconic Inspirations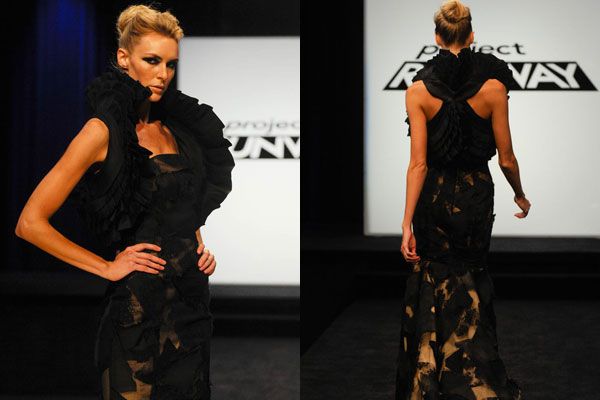 This was a jam packed week on Project Runway! First, the designers were taken to the Metropolitan Museum of Art where they were given a private showing of ten iconic costumes from the curatorial department of the Costume Institute—shown in sky lit daylight. At a glance, I recognized ensembles that live in my heart from well worn pages of design books from the likes of Chanel, Vionnet, Yves Saint Laurent, Christian Dior, and Madame Gres. What a thrilling opportunity for the designers to see pieces of this quality under such ideal conditions. The designers were then divided into teams of two, given a $500 budget, and two days to design a high-end signature look based on their personal style as designers. Sometime later they were given a second challenge to design a "look for less" garment inspired by one of the signature garments designed by another team—within a $50 budget.
Ping and Jesse could have won the award for the most difficult team. Jesse knew from the onset that he didn't want to work with Ping, and we could all have guessed that she would be a challenge of her own to work with. In the end, Ping was eliminated this week. I don't see how any of us can be surprised, but she does have a certain unique style. She was wearing a very interesting pair of glasses this week.
Looking back over the 14 garments we were shown, only two of them weren't predominantly black or dark colors. This makes for a grim runway show in my book, and makes it hard to see the detail in the clothes. Once again, I think a couple of the best designs were hidden in the "safe" bunch. Jesus and Amy's signature gown was stunning from all angles. Their look for less derivation of Ping's signature style was a unique interpretation. Jay and Maya were my choice to win. Mila won this week, and I'm going to admit here for all to read, I think this garment looks like a Target commercial. The jacket is an old fashioned cocoon coat silhouette, and the stripes down the pant legs looked like exercise pants. All four judges praised this ensemble—maybe that's my signal to keep my day job. One thing for sure, it continues to be a great season so far. What were your favorites?
Anthony Williams & Seth Aaron Henderson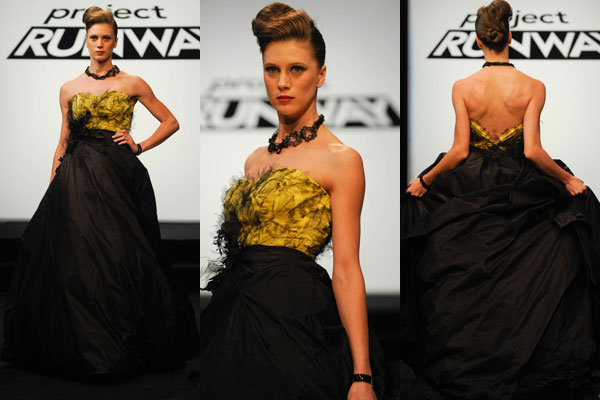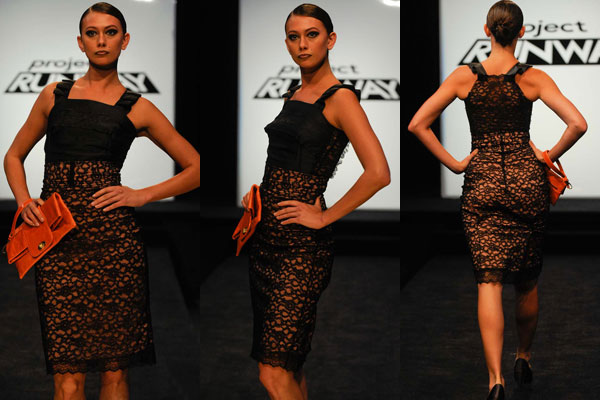 Anna Marie Lynett & Emilio Sosa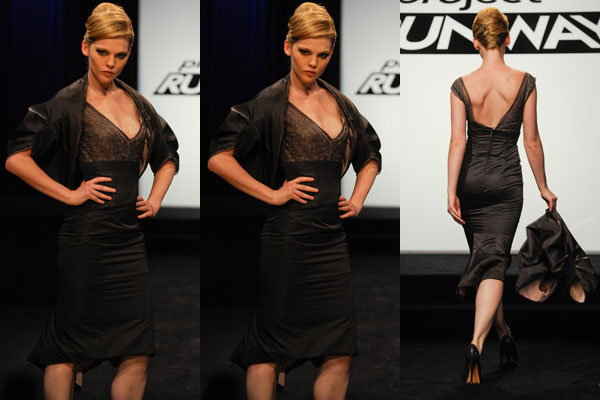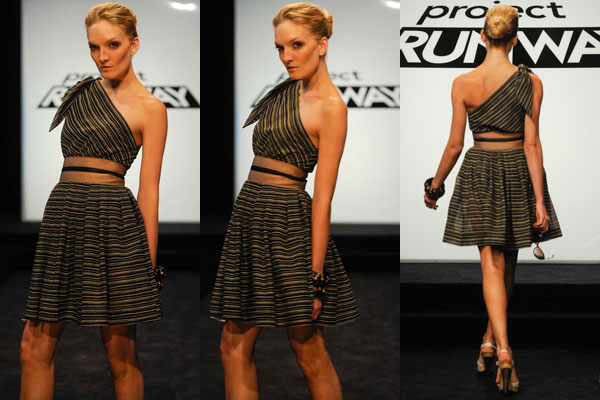 Janeane Marie Ceccanti & Ben Chmura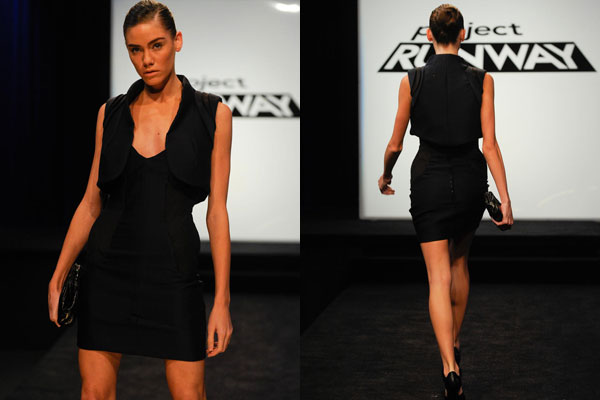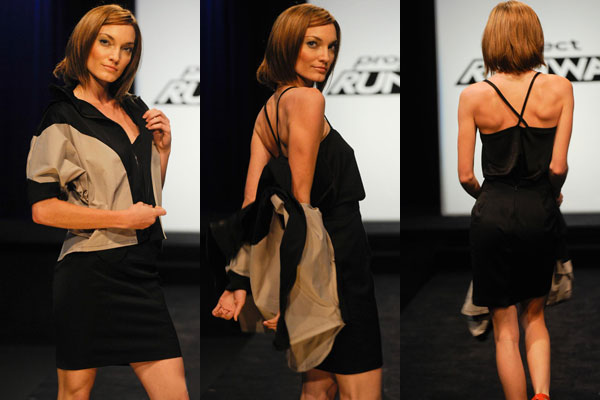 Jesus Estrada & Amy Sarabi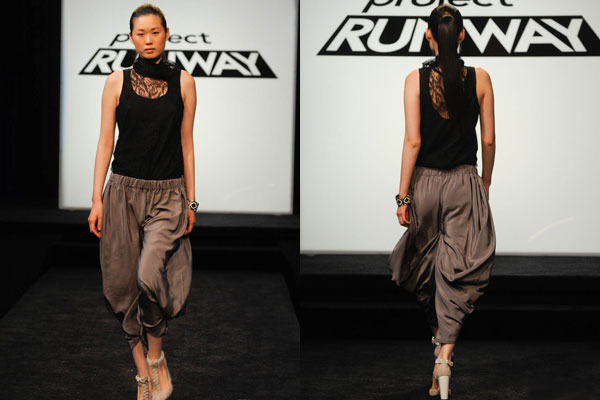 Mila Hermanovski & Jonathan Peters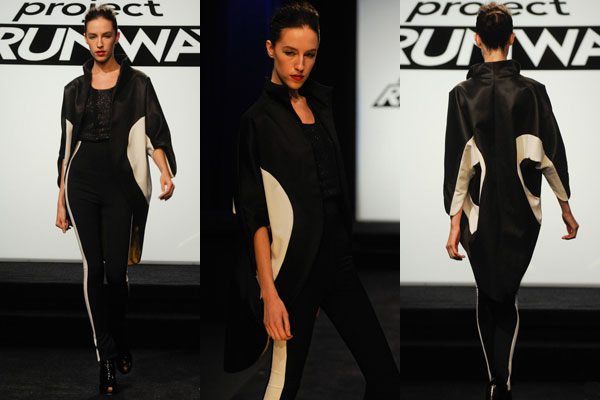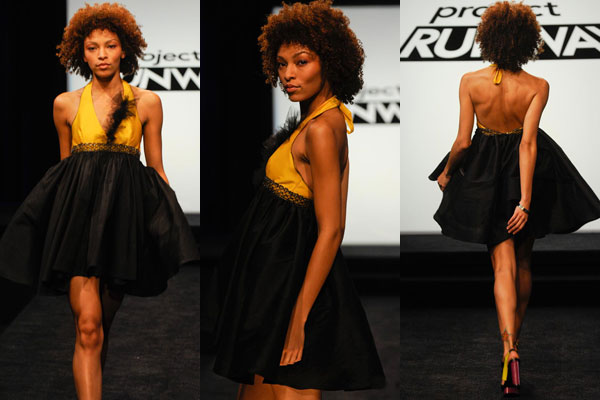 Jay Nicolas Sario & Maya Luz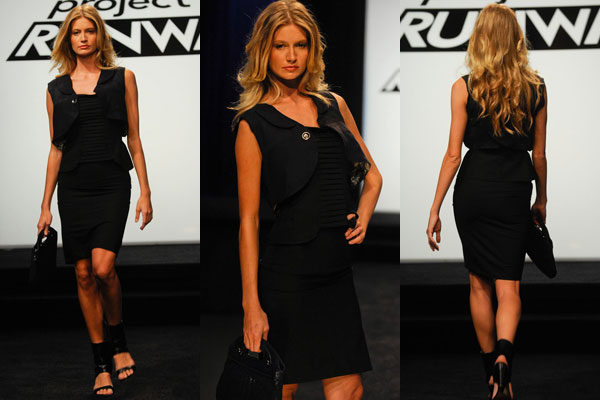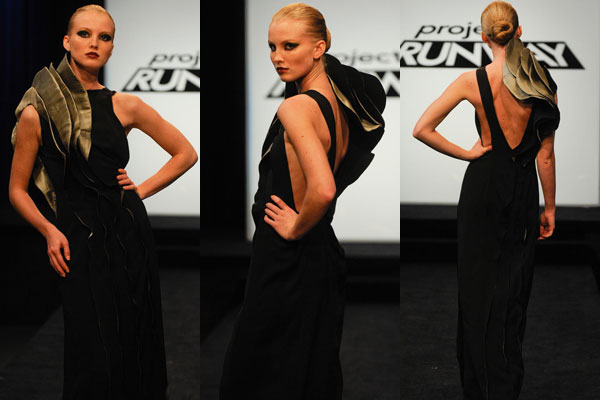 Ping Wu & Jesse LeNoir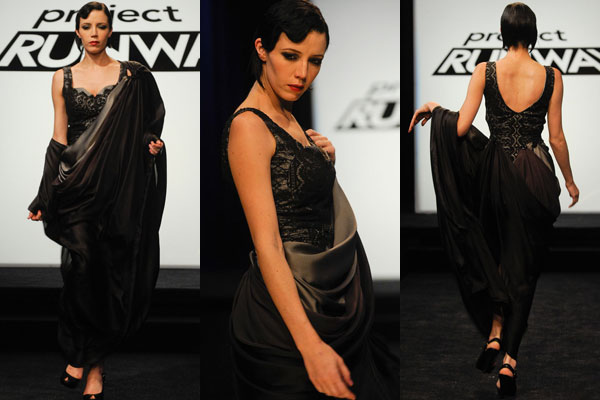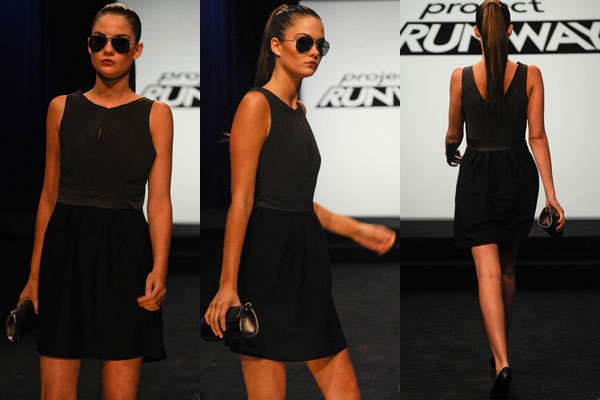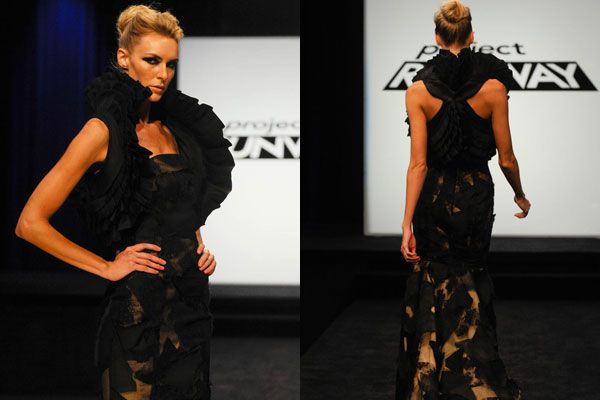 Jesus and Amy designed and built this gown. It kept them safe from elimination, but it has some interesting qualities we didn't get to explore. Did they piece this fabric?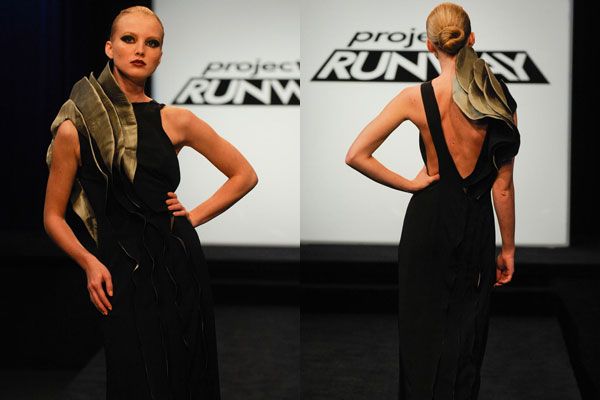 Maya and Jay created this dramatic and exotic black and pewter gown—it was a favorite of the judges.
Mila won first place for this sportswear ensemble she and Jonathan created.