Book Giveaway: Successful Serging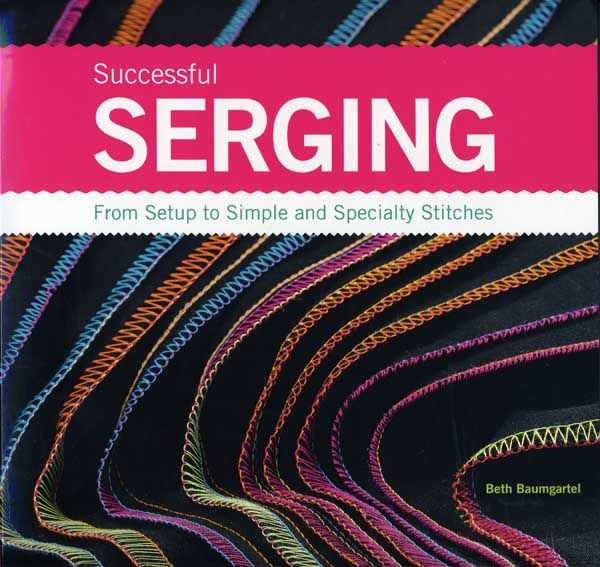 Sergers are a wonderful tool that can give your sewing projects a professional edge. Successful Serging by Beth Baumgartel from Creative Publishing international is a great reference for everything related to these complex machines.
Successful Serging explains exactly how a serger works, its capabilities, and helpful troubleshooting tips. 150 color illustrations and photos explain techniques from basic edge-stitches, to cover stitch, to beading and couching.
Baumgartel's book also provides easy-to-follow guides to choosing thread, adjusting tension for different types of fabric, serging on specialty fabric and creating beautiful decorative edges on a serger. Though the book is written so beginners can learn the basics, Baumgartel includes tips and techniques for sergers at all levels.
One of my favorite sections of Successful Serging is the extensive guide to troubleshooting your serger. I'm relatively new to serging, and I'm not always comfortable playing with the tension or adjusting the blades, especially if I'm not sure if it will fix the problem. The charts in Successful Serging are a great way to completely breaking my serger beyond recognition.
If you're an experienced serger or just starting out, or even if you haven't started yet, Successful Serging is a great tool.
To enter, FIRST CHANGE YOUR AVATAR associated with your Threads ID from one of our stock images to one of your own. It can be a picture of you, something you made, or even an illustration. If you already have an avatar with an original image, you can enter the drawing now by simply leaving a comment.
To change your avatar, click on "My Threads" above. Next, click on "Edit My Settings" in the upper right corner of the window. Then, click "Change Your Profile Image" and upload the image of your choice from your computer. The image can be up to 4 MB or 1,200 pixels.
To enter the drawing, leave a comment displaying your new avatar.
Leave a comment on this post before the deadline—11:59 pm, on Friday, February 5th, 2010—and you could be one of the TWO lucky winners who will be chosen at random and announced on Monday, February 8th, 2010.
Good luck!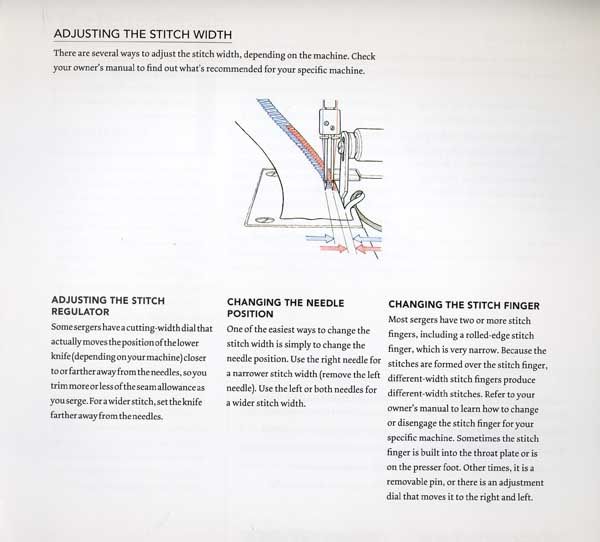 Helpful illustrations explain how to adjust your stitch width.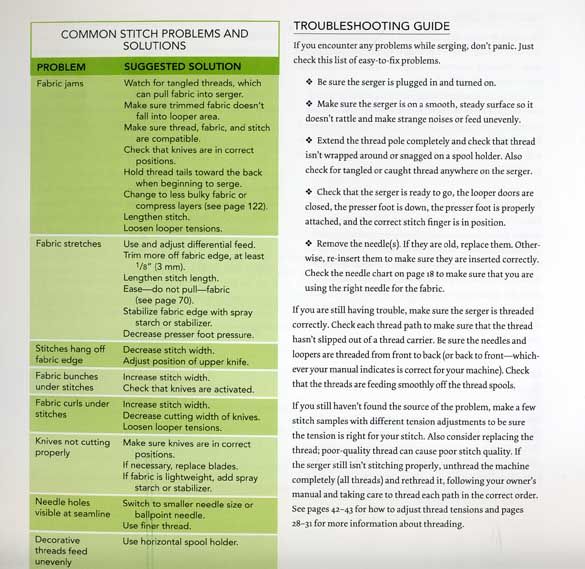 This helpful chart is a lifesaver when you're having trouble with your serger.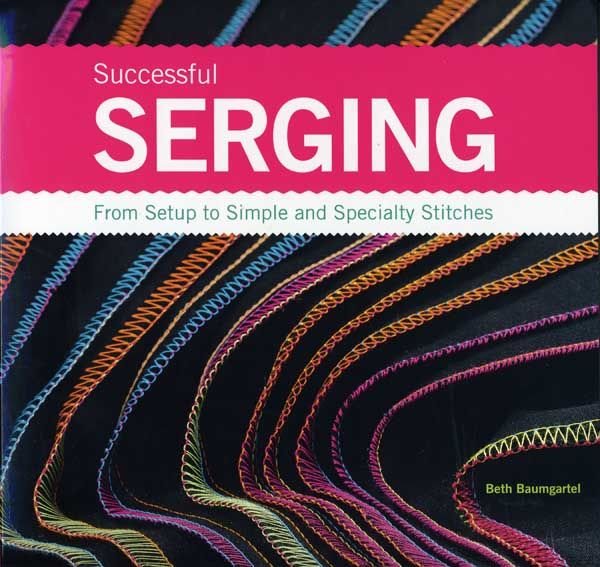 Successful Serging by Beth Baumgartel is a great book for anyone with a serger.