Museum at FIT's Online Collection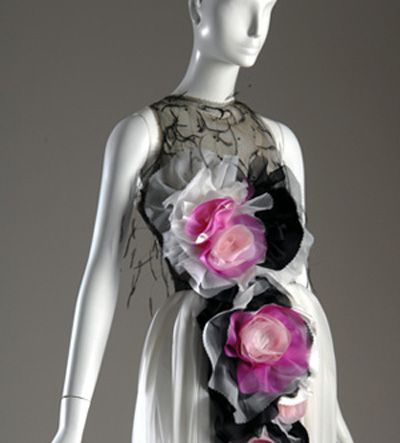 The Fashion Institute of Technology's Museum houses more than 100,000 garments in its collection. These pieces date back to the 18th century and include fashions from designers all over the globe and all walks of life.
The musuem curates several exhibitions every year in its Manhattan location, but if you don't have a trip to NYC planned in your near future, you can now browse them online at home. Their eMuseum showcases 350 pieces from their collection and highlights pieces with beautiful photography and descriptions. You can zoom in on the photos and actually get a little closer to the sewn details than you could at the museum.
The garments are organized by timeline groups as well as curated groups including a Form Follow Fashion, Love and War, and The Tailor's Art.