Project Runway – Week 4: Hearts and Flowers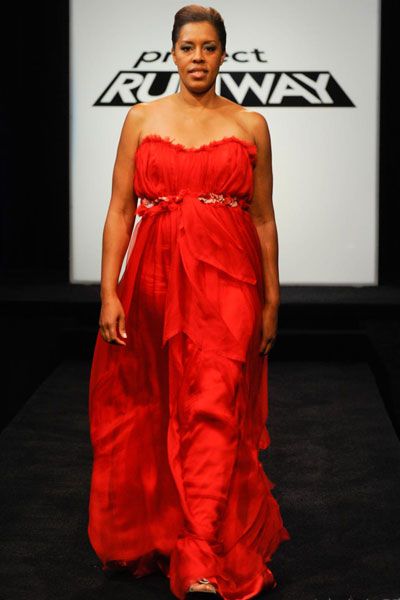 On Project Runway nights, first, I watch the show—everything up to the last six designers waiting for the verdict—and then I pause the TV. Without further influence I need to decide: Did something catch my eye? Was I transported by the brilliance of a creation? I need to sort out my own feelings and thoughts before hearing the final roll call from Heidi. During the show, to help remember the clothes, I make little thumbnail sketches of each garment—that's not easy considering how fast the designs are shown on the runway. So, I spend 30 minutes pausing and rewinding until my eyes (and ears) are full.
Tonight, I agreed with the judges, and picked Amy to win as they did. And it seems that everyone concurred that it's clearly time for Jesus to go home.
But now, my friends, what in the name of all that is beautiful was that thing that Anna pushed down the runway?! I thought it was an acceptable offering until I saw the skin-toned racing tank top under it. Tell me that was unfortunate lingerie and not part of the dress. What was she thinking?
As for the "Safeties," as I've decided to call the group that's dismissed early—Take another look at Ben's dress—the waist and back is stunning. Jay's dress was also quite lovely as was Jonathan's. Janeane's dress had a mixture of qualities but when she said, "I put some flowers on the top and it has a nice hem—so I did my job." I wondered if her garment might suffer from a lack of enthusiasm. What did you think of Mila's stars this week? Were you happy with the winner?
Anthony Williams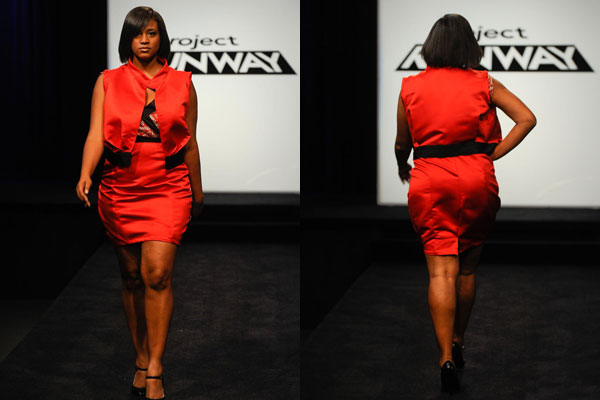 Anna Lynett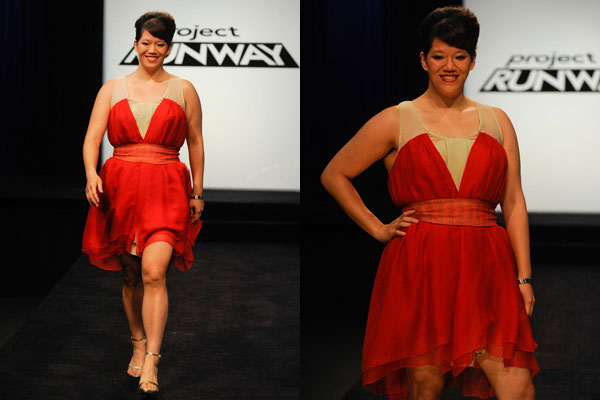 Janeane Marie Ceccanti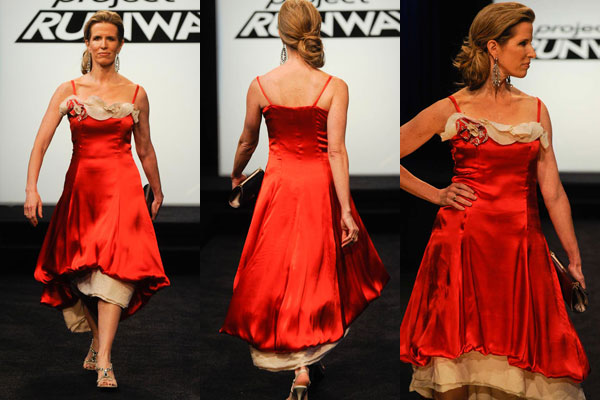 Emilio Sosa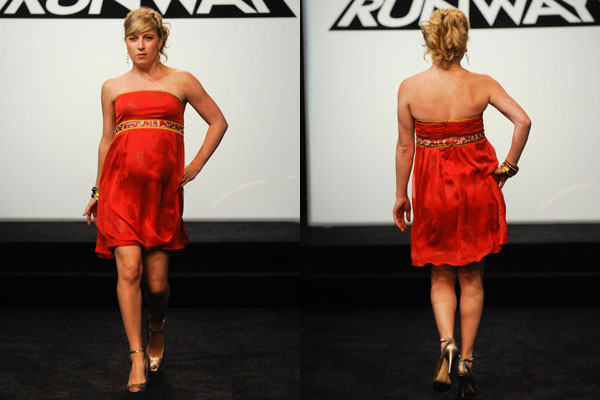 Amy Sarabi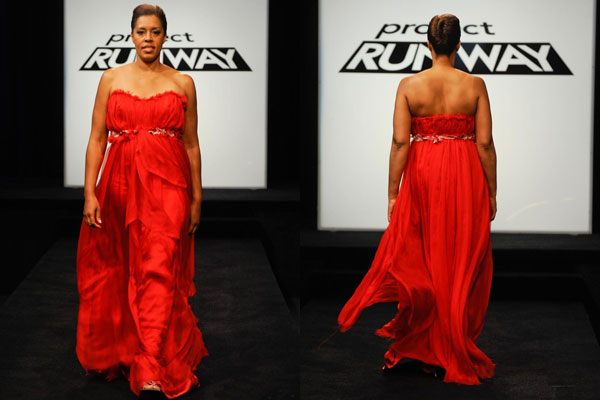 Mila Hermanovski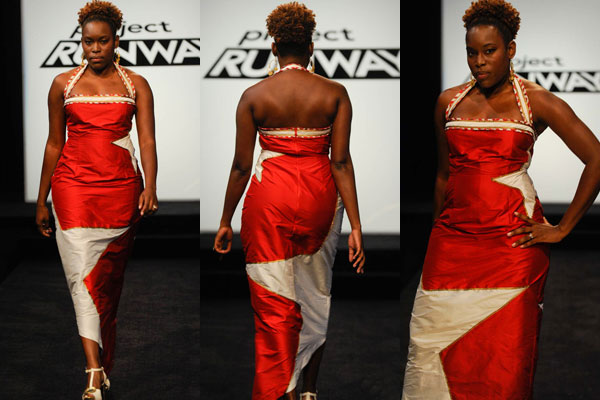 Ben Chmura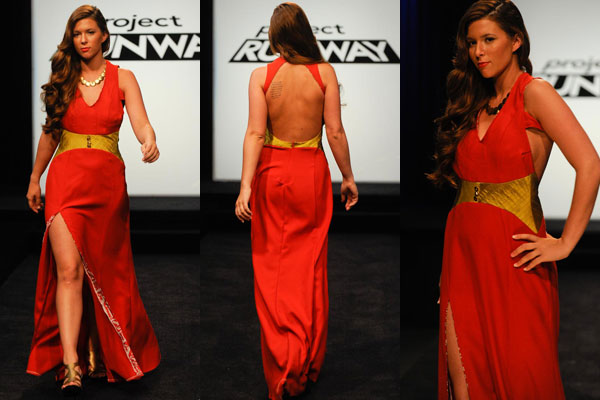 Seth Aaron Henderson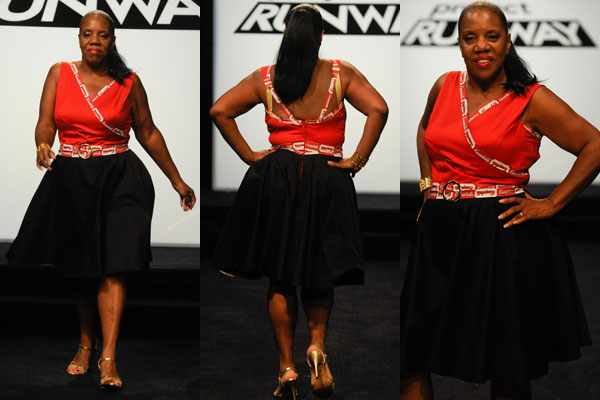 Jay Nicolas Sario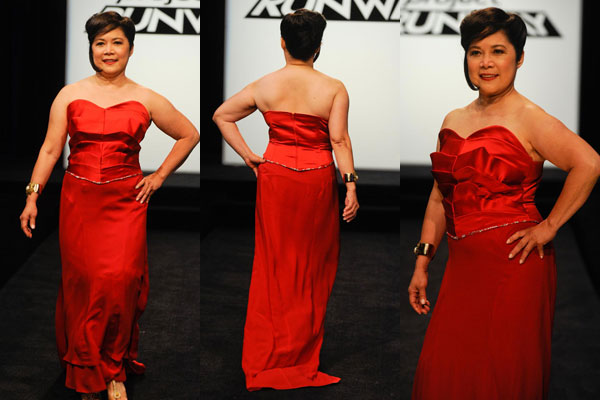 Jesus Estrada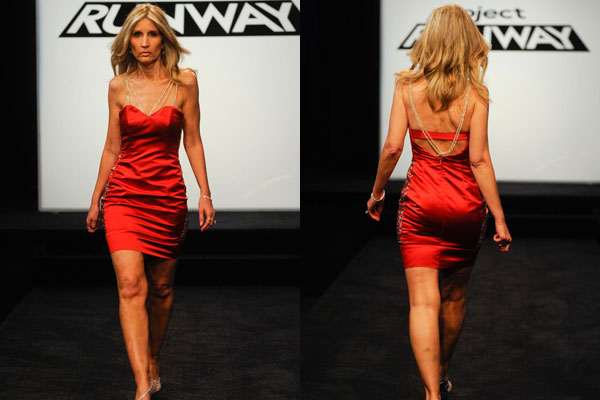 Jesse LeNoir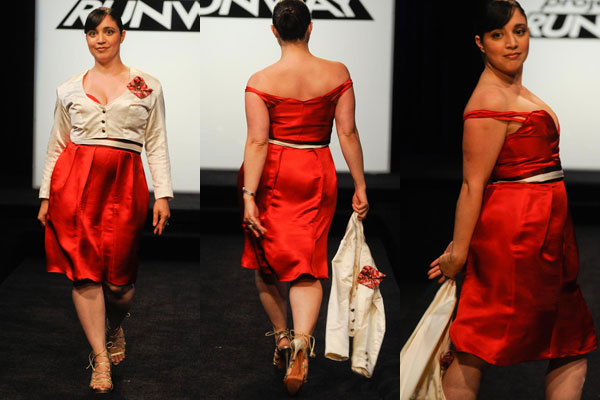 Jonathan Peters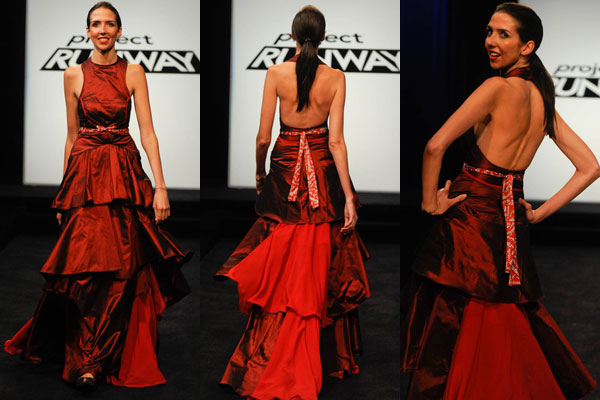 Maya Luz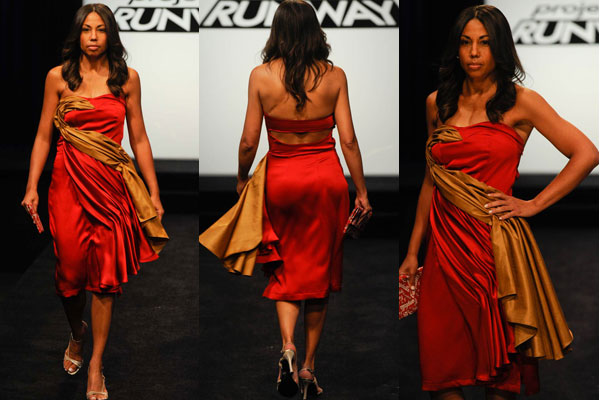 Designers hard at work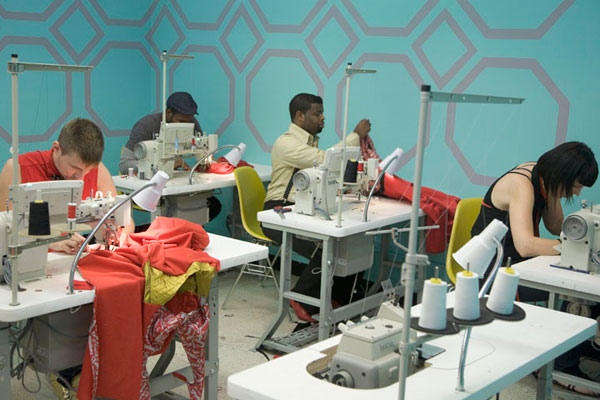 exclusive behind the scenes photo courtsey of Brother International Corporation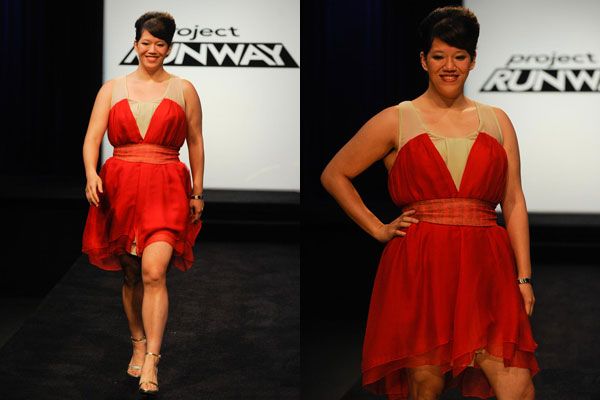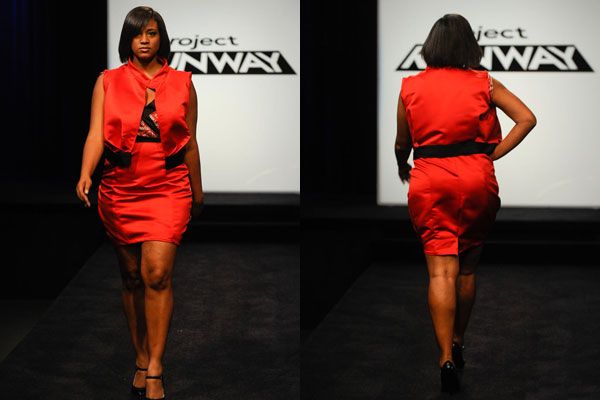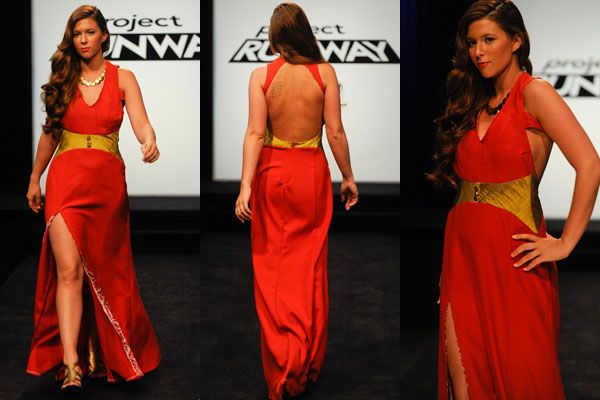 Ben Chmura may have been safe, but his dress had a beautiful back and waistline.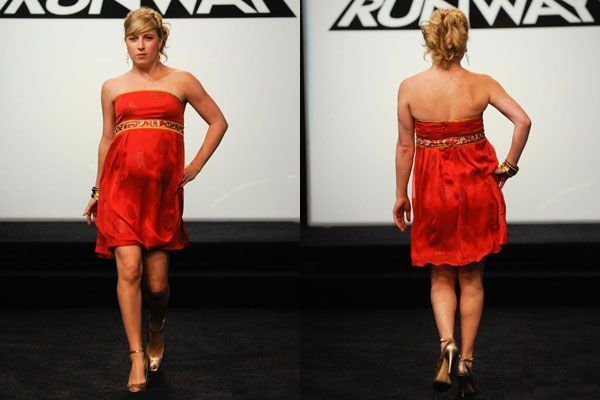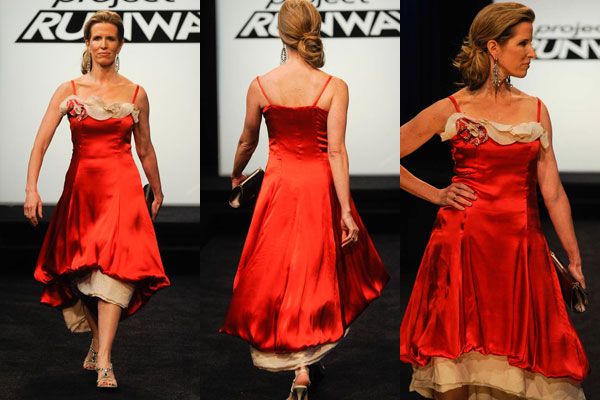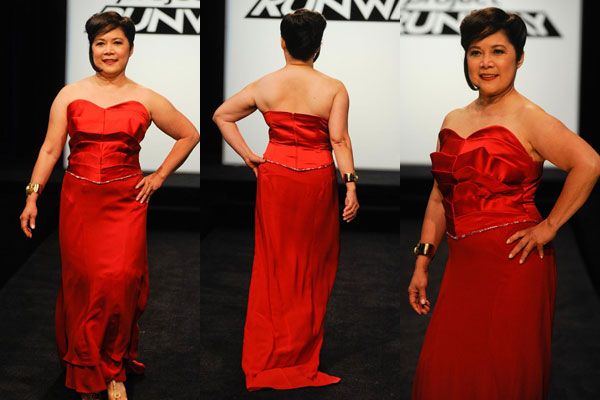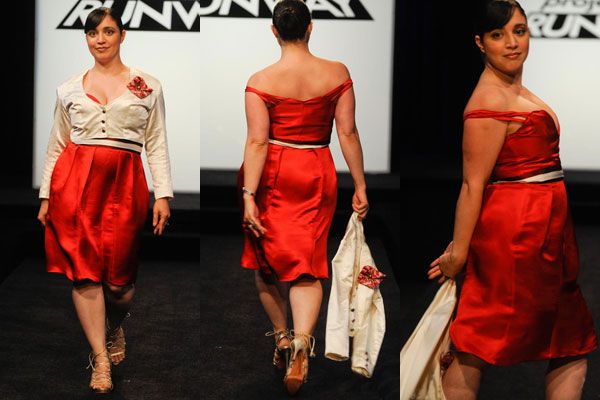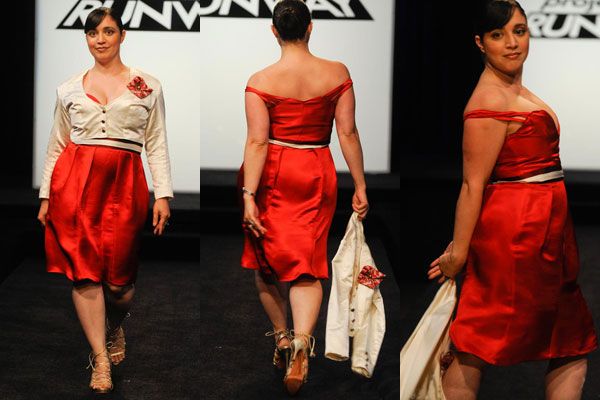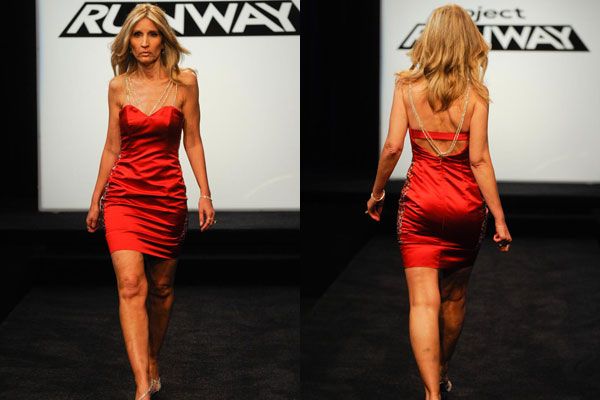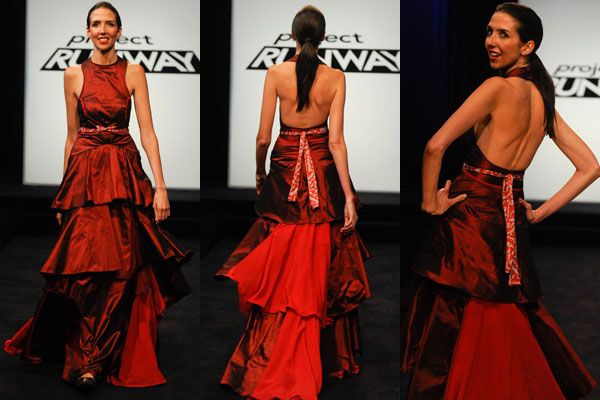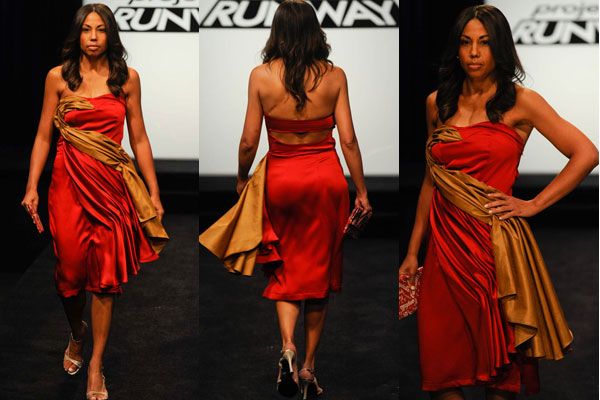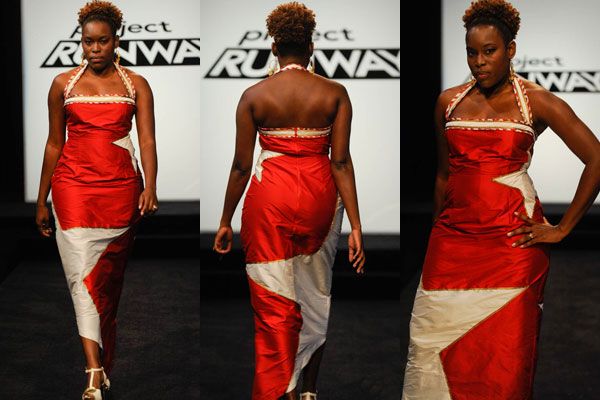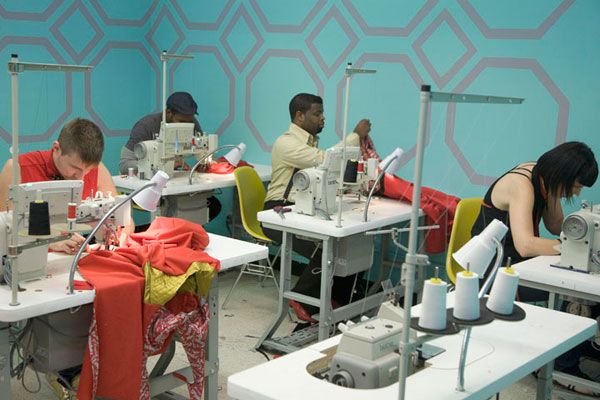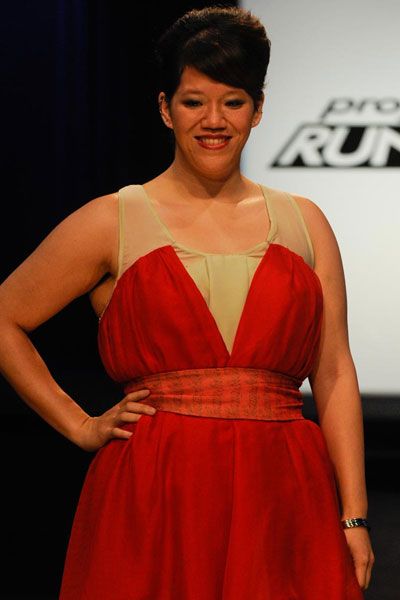 Would someone please arrest the person who shoved their underwear under this dress.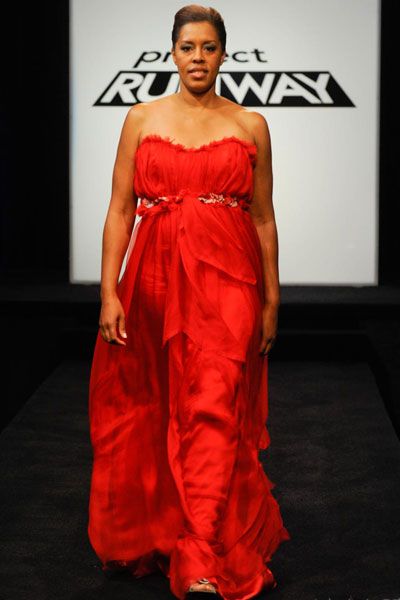 Amy Sarabi won first place this week. Her dress is beautiful and the judges praised the way Amy handled the fabrics to achieve elegance and modernity at the same time.