Designer Lee Alexander McQueen 1969 – 2010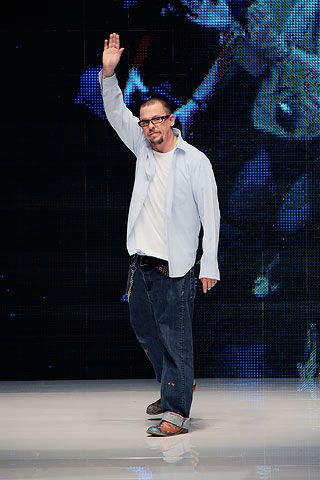 Every season's fashion week, there are a few designers that I obsessively count down the days until their show is unveiled. Alexander McQueen was always on the top of the list.
Unfortunately McQueen passed away this morning in London at his home. He will be forever remembered as one of the greatest fashion innovators of all time with an imagination and creative vision unsurpassed by most of the fashion world.
Alexandra Shulman from British Vogue said: "His brilliant imagination knew no bounds as he conjured up collection after collection of extraordinary designs. At one level he was a master of the fantastic, creating astounding fashion shows that mixed design, technology and performance and on another he was a modern-day genius whose gothic aesthetic was adopted by women the world over. His death is the hugest loss to anyone who knew him and for very many who didn't."
McQueen won the British designer of the year award 4 times and the international designer of the year award. His quick rise to fashion stardom was fueld by his immense talent and tremendous vision. The fashion world will miss him greatly.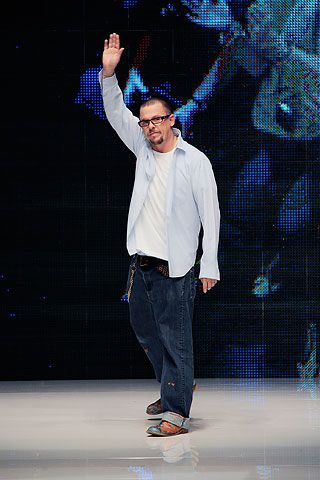 McQueen after his Fall 2009 show