Project Runway – Week 5: Run for Cover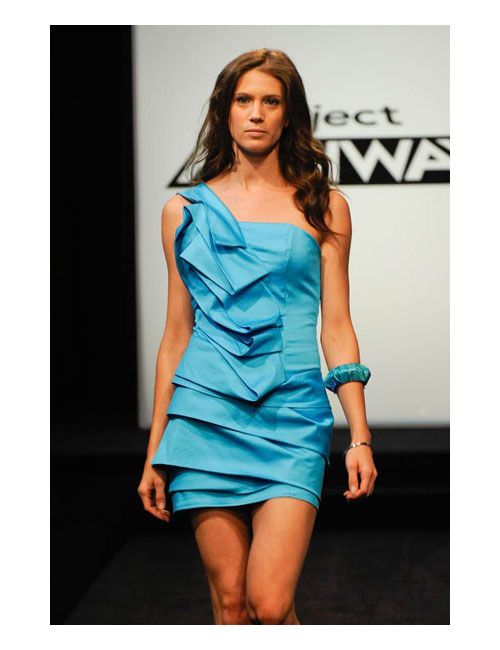 There were twelve Project Runway designers left when they were given last night's challenge to design an outfit to be worn by Heidi on April's Marie Claire cover. The designers got right to work on this unprecedented opportunity for exposure on a national fashion magazine. They were given "rules" that were really tips about how to win the challenge, such as a warning to focus the attention from the thigh or waist up and use a solid color. The purpose of this advice was to help them plan a garment that would work on the newsstand.
Right off the bat, Amy produced a strapless printed dress—what was she thinking? I thought Ben would win with his Madame Butterfly in Technicolor, but the award went to Anthony and with plenty of praise. In my book, there were two atrocious outfits: Anna's three-piece ensemble earned comments such as "no shape, doesn't work together, dreadful, and forgettable." The other shockingly bad garment was Jonathan's—it looked like something from an early 1960s space travel movie.
There were two favorite moments for me: When Emilio said Mila is a one-note wonder—all she's doing is color blocking. And, when the judges teamed up to say Mila's dress reminded them of Ace bandages and a jogging bra, the arrows are pointing at the crotch, and the best of all Emmy Awarding winning criticism of the season—"This dress is the color of hospital food."
Which ones did you like?
Ben Chmura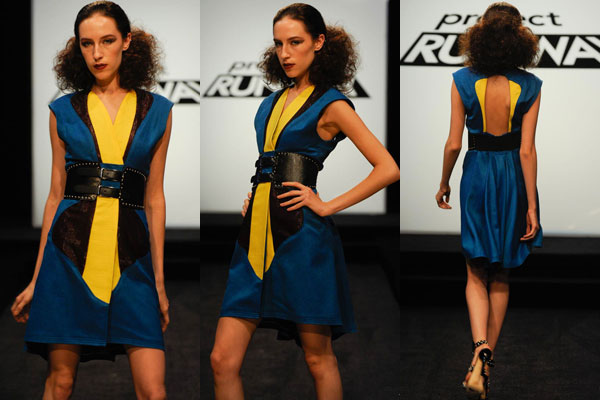 Anna Lynett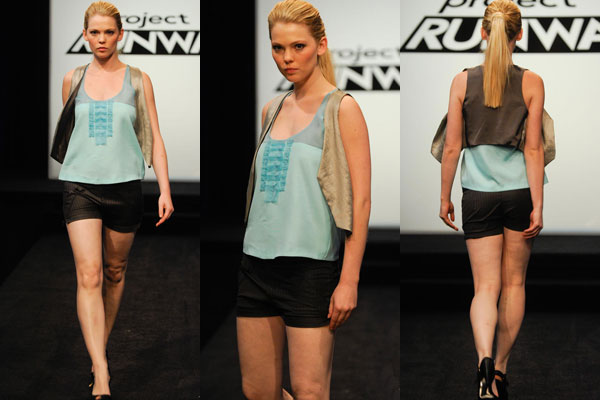 Janeane Marie Ceccanti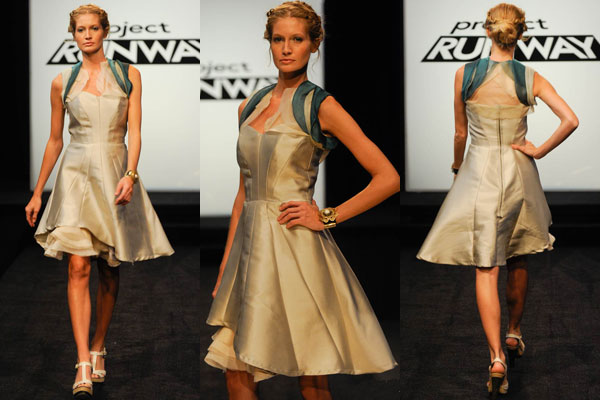 Emilio Sosa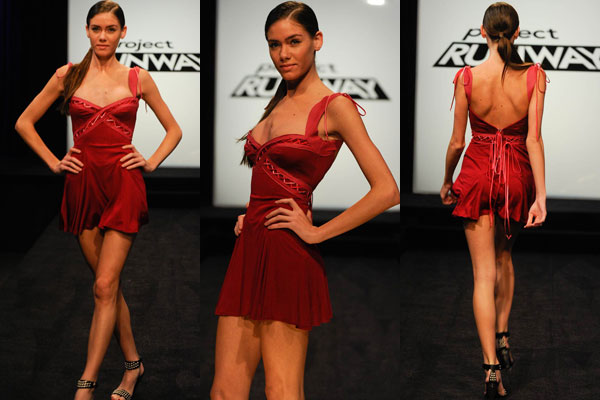 Amy Sarabi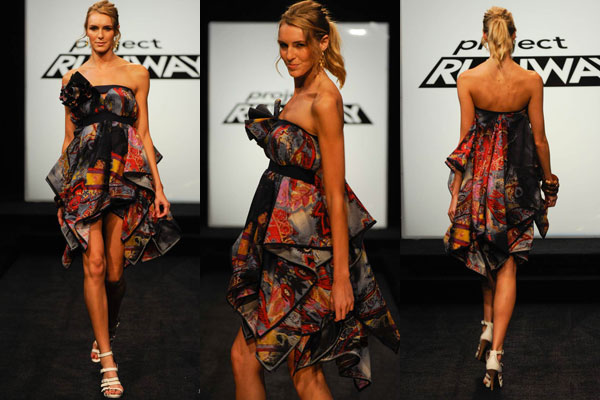 Mila Hermanovski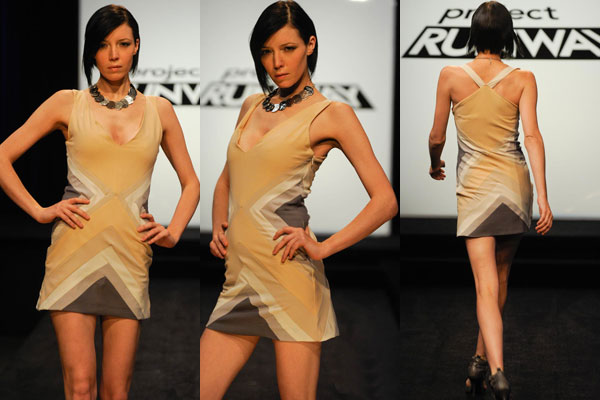 Anthony Williams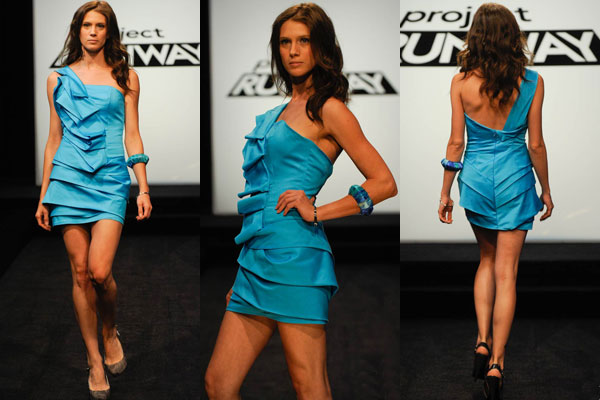 Seth Aaron Henderson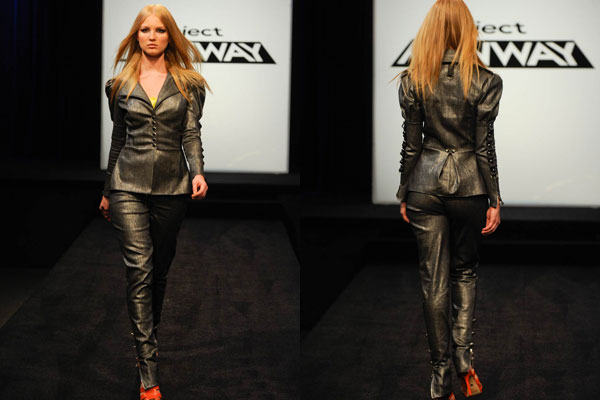 Jay Nicolas Sario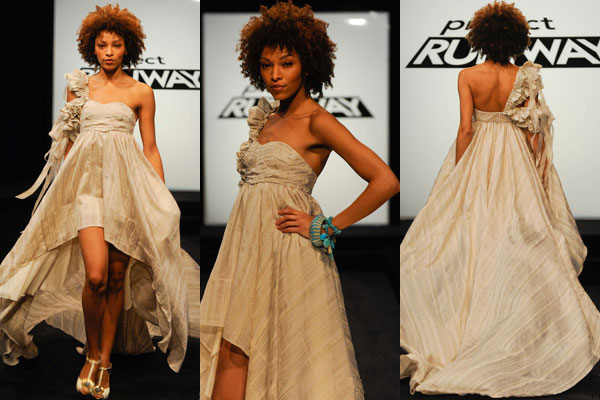 Jesse LeNoir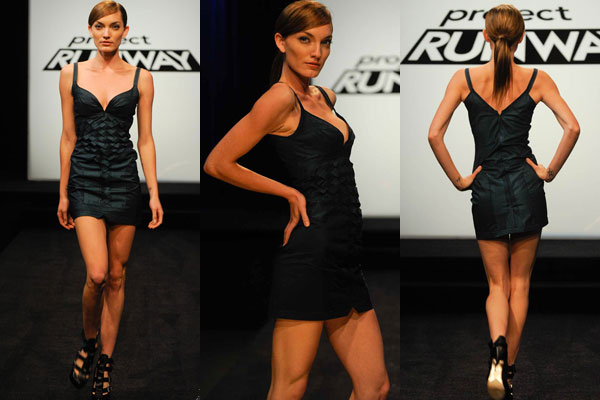 Jonathan Peters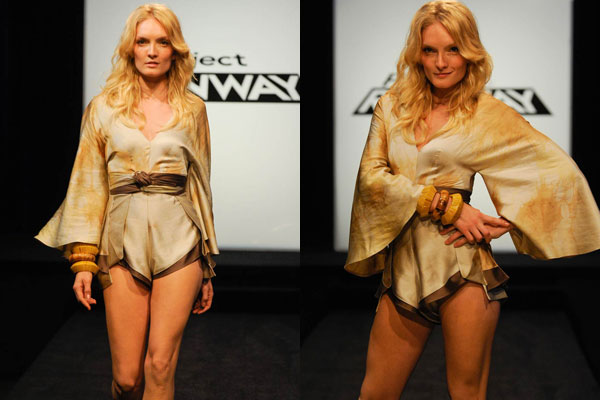 Maya Luz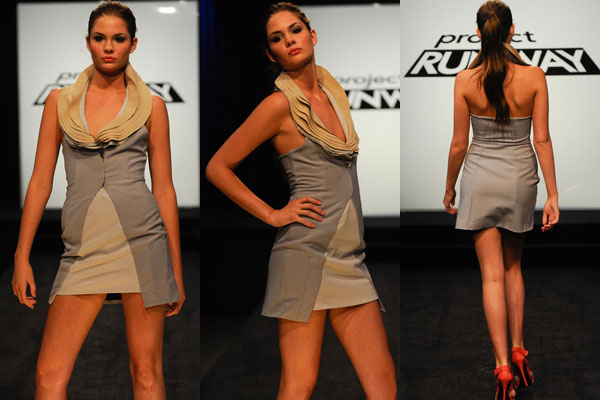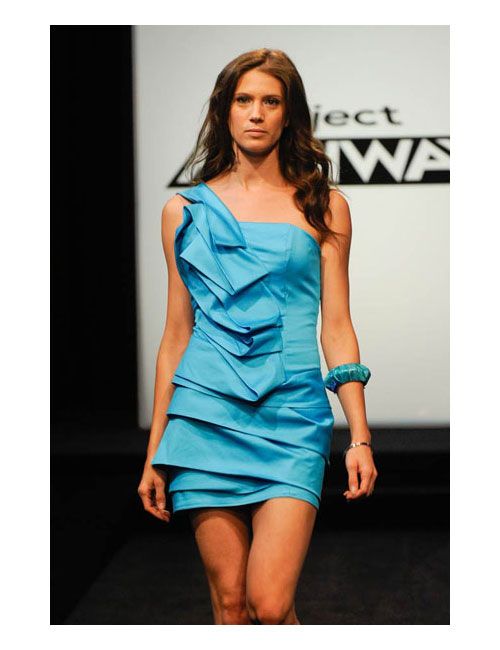 Anthony's dress was the judge's darling. They called it modern, slimming, and said the color and design are right-on.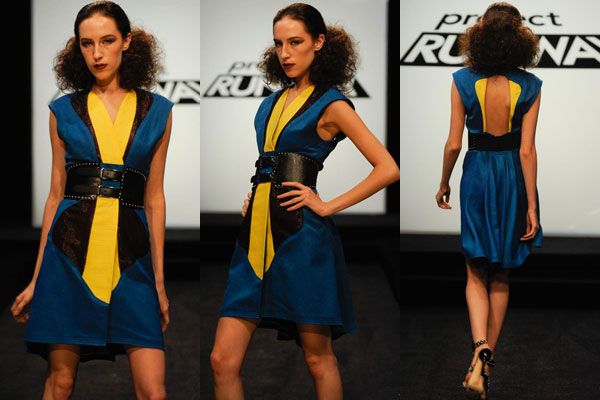 Ben described his Madame Butterfly in Technocolor as "Like a kimono, but functions as a dress." The judges called it confident and said the colors would cut through the noise on a newsstand.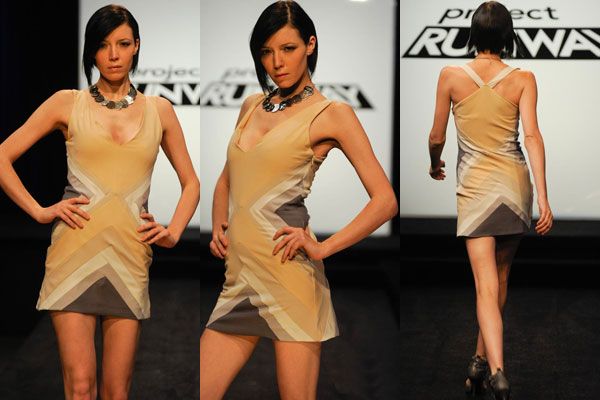 Mila's dress was called the color of hospital food.