How to Make a Leather Chain Necklace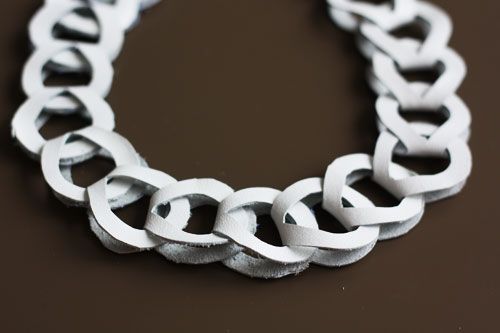 For a few months now I've been seeing necklaces very similar to this in the boutiques in New York City. I've always thought that they'd be a cinch to make, and blogger Britt did just that with this great how to on making one of these ultra-cool necklaces. All you need is leather, a pair of scissors, and a needle and thread. You can also use rubber cement to bind leather together.
Leather is available in all sorts of shades including metallics, suedes, and even patent finishes. You can also use recycled leather from handbags or jackets from thrift stores or even faux suede to complete this look.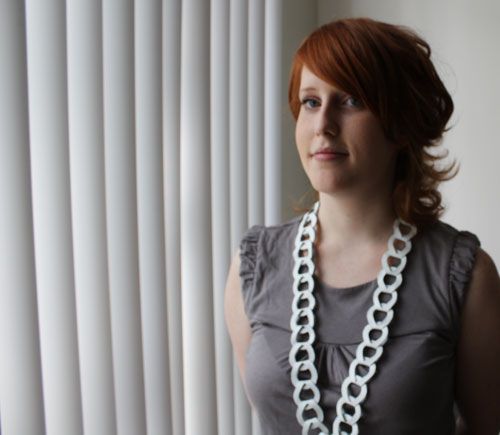 Britt wearing her new leather necklace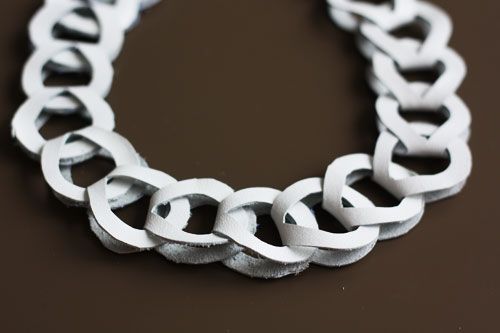 Leather necklace by Cucumbersome