Project Runway – Week 6: Mini Models Take the Runway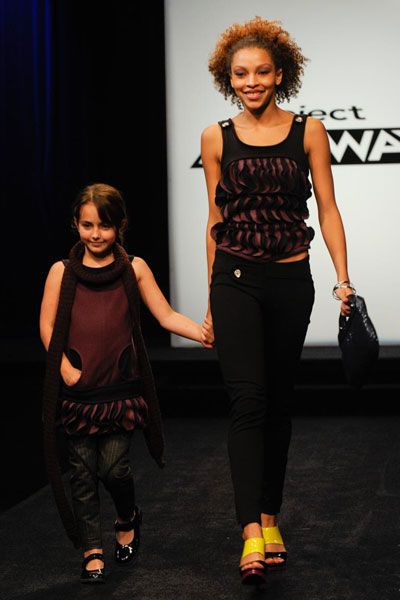 It was a challenging week on Project Runway and one of my favorite and most thought provoking shows of the season. I was somewhat disappointed when they announced a design for children assignment. But what a creative twist to then, after the designers had finished their work for the children, add a second part to design a companion ensemble for their adult model. The designers were their own inspiration—novel.
Tim made his rounds and remarked, "I am profoundly wowed." I agree. In my opinion the only bad design was Janeane's and she went home. The safeties were all good: Ben's child's dress was dowdy but his adult design had great lines. Maya and Mila both had adorable mother/daughter looks without getting too mini-me; Emilio's duo was elegant; and Anthony's was safe but cute.
The judge's three favorites were each unique. Jay made a fine pair in an unexpected color palette of burgundy and navy, with just the right amount of repeating elements between the two without going too matchy-matchy. I wasn't such a fan of Jesse's child's dress with the asymmetrical tucks, but his adult dress was exceptionally stylish. Seth Aaron took the trophy and the photos say it all. When he couldn't find the black and white checked fabric he wanted, he pieced the jacket to produce a remarkable design. The judges said it was the best tailoring of the season; they liked the hard edge and whimsy playing off each other.
But I didn't think Seth Aaron was the clear winner. Every judge hated Amy's designs and they also didn't like Jonathan's designs—calling them the toilet paper twins. I was shocked by their reaction to both of these designer's garments. This was a hard week to judge. It's like the designers warmed up with the children's designs and then took a deep creative breath for the second round. Some were another version of the same old tricks, but for me it was a pivotal point in the season, as though the designers finally wrapped their arms around their work and embraced their look. I'm happy that Amy and Jonathan weren't at the bottom because their designs made me feel great. I don't usually respond to appliqués that look like scales, leaves, or shingles, which was a common element in all four pieces, but these were delightful. I loved Amy's sweater and her color scheme and the judges hated them…what do they know? Tell me what you think.
Ben Chmura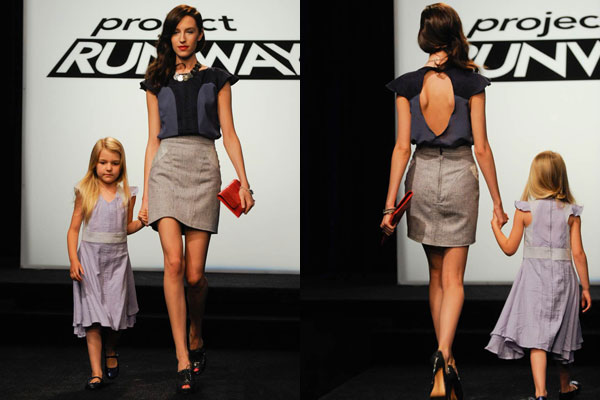 Janeane Marie Ceccanti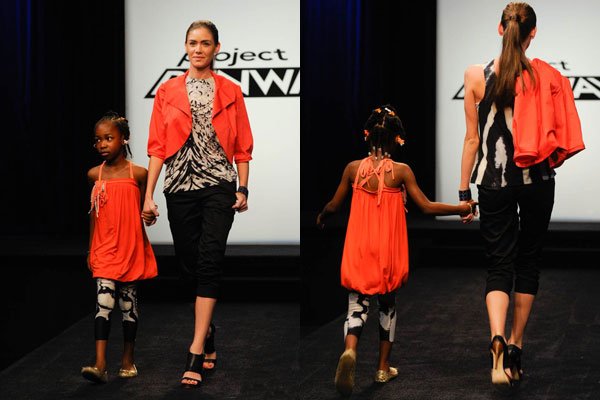 Emilio Sosa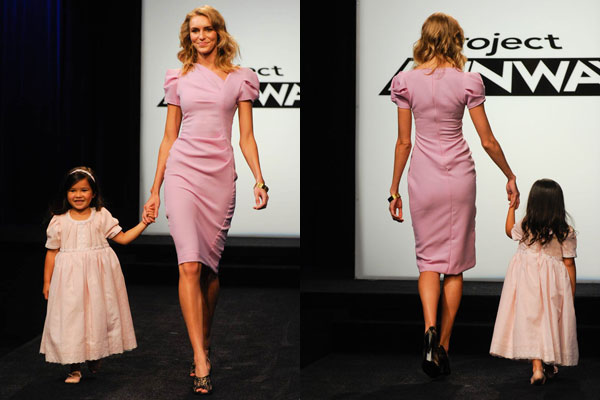 Amy Sarabi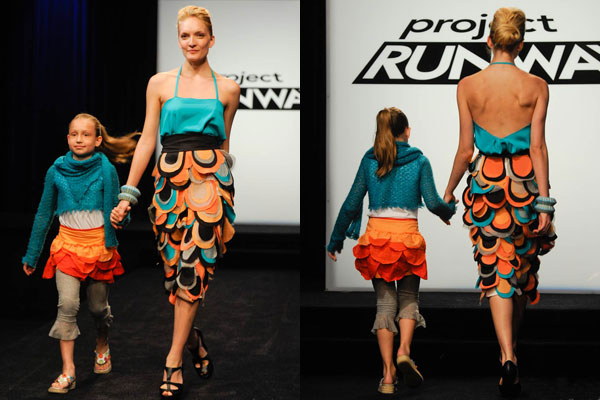 Mila Hermanovski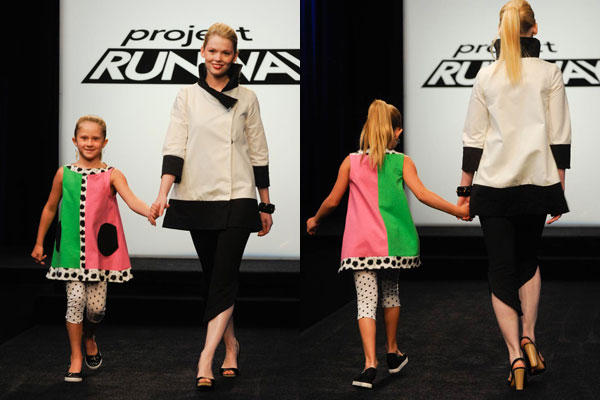 Anthony Williams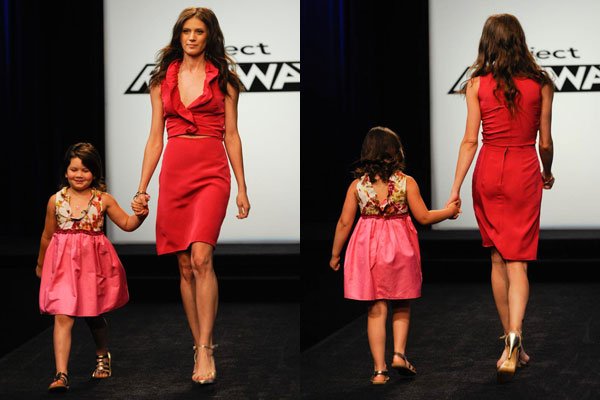 Seth Aaron Henderson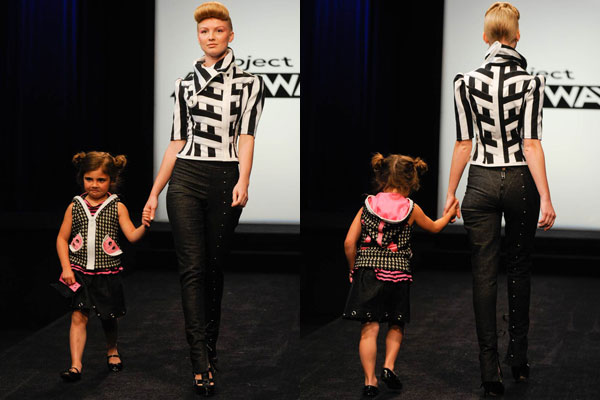 Jay Nicolas Sario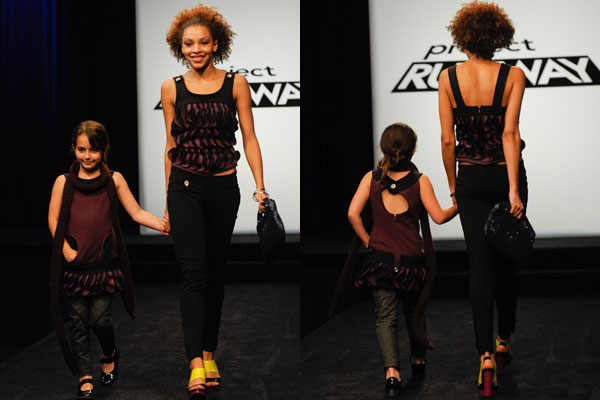 Jesse LeNoir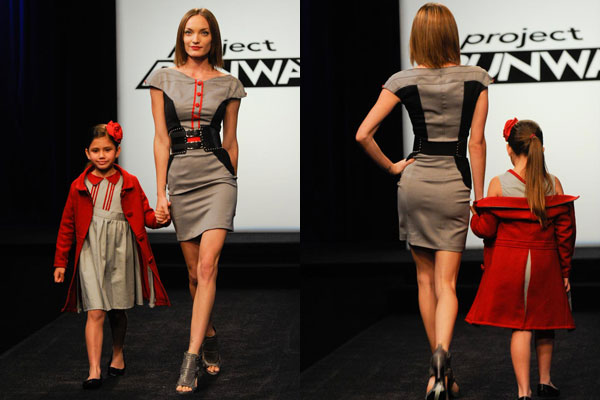 Jonathan Peters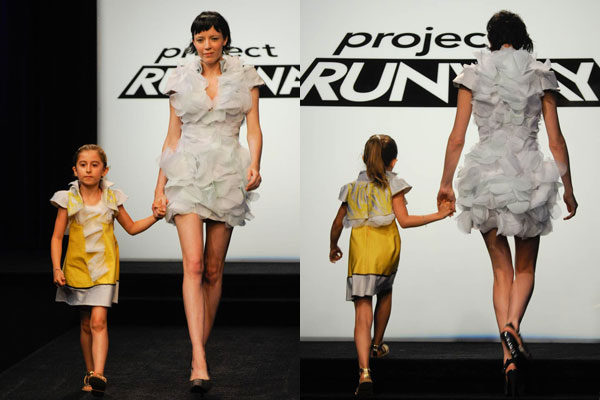 Maya Luz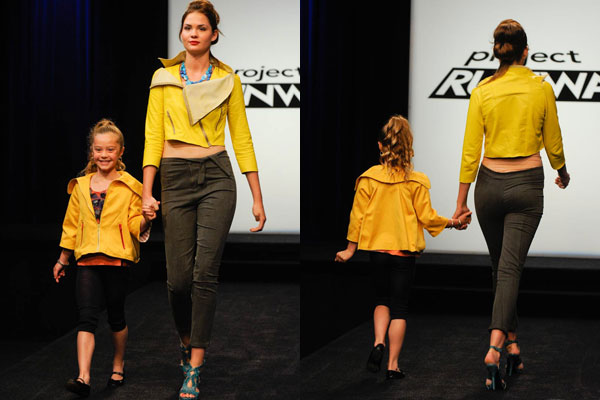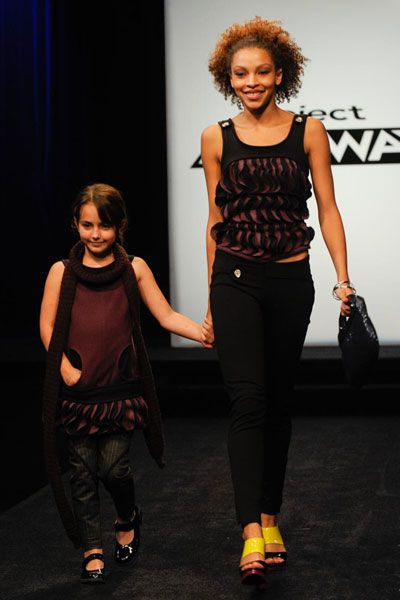 Jay's designs were selected as one of the top three. This is an unusual mother/daughter look, because it is a subtle sophisticated palette, yet fresh and young.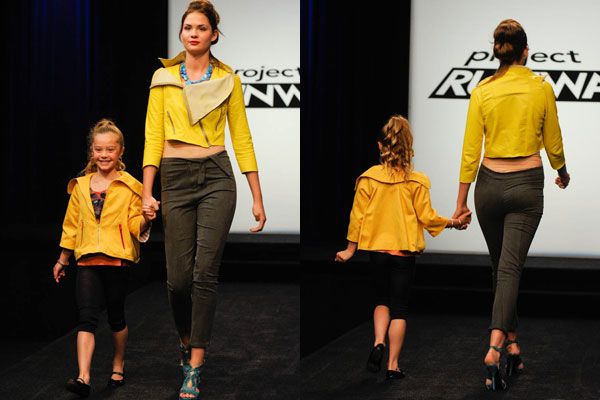 Maya was sunshine bright with interesting lines and shape for both of her ladies, but rushed off the stage to the safe room.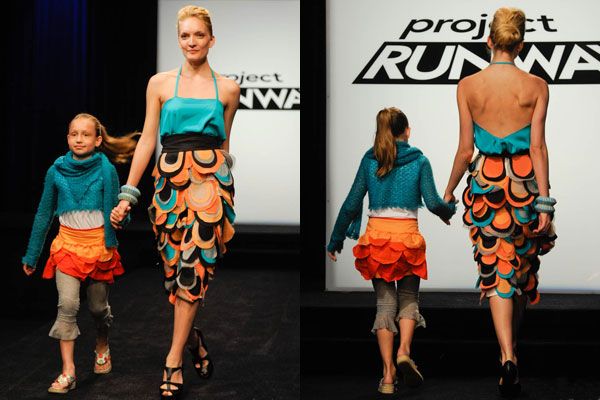 Amy was selected as one of the bottom three. Even though the judges were extremely critical of her designs, imagine how much fun they would be to wear to a beach party.