Crayola isn't just for kids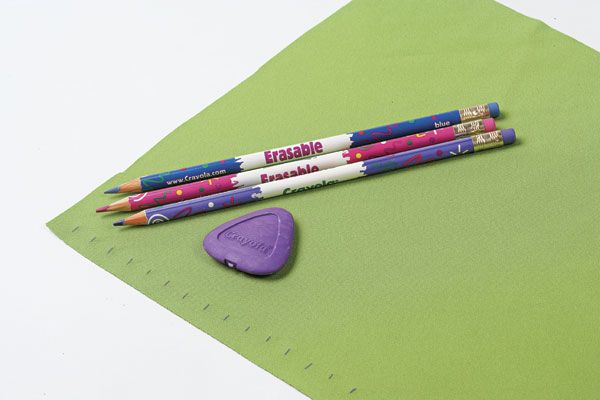 I have discovered that Crayola® Erasable colored pencils are great for marking fabric. They show up well, and the "lead" is sturdy even when you apply great pressure. There are many colors, so you can select the color that works best on your fabric. Even better, you can erase them if you make a mistake-even after ironing.
I have been using a yellow pencil on silk taffeta for a reproduction gown that has about 23 yards of trim. Pre-marking the trim saved me a great deal of time.
This is a wonderful discovery, since most marking pencils either mark permanently, fall apart every time you apply pressure or sharpen them, or disappear before you are done with the marking.
-Saragrace Knauf, Buckeye, Arizona
Do you have a good sewing tip? Send it in, and we'll pay you if we publish it in Threads magazine. We'll also select the cleverest tip in each issue, and the winner will receive a gift package from Taunton Press including Threads DVDs and other instrucional sewing books.
Send tips to:
Threads Tips
POBox 5506
Newtown, CT 06470
or by email at:
ThreadsTips{at}taunton{dot}com